Hands-on instruction manual workshop
In May we started work on a really great project with an innovative and life changing start-up company mOm. They are in the process to developing the only known compact and low-cost infant incubator. The mOm Incubator is an inexpensive, electronically controlled, inflatable infant incubator designed and built to decrease the number of infant deaths.
After seeing the shelter kit instructions we produced for CARE International, they contacted us about getting a quick start guide designed. We were really excited to have the opportunity to work on such a meaningful project.
It was decided the best way to kick this project off was with a workshop, so Tomoko and Sammi met up with mOm team for a product demo. They spent a really interesting day and a half identifying the user types and getting all key steps of the set-up outlined. Working directly with the mOm team and hands-on with the project proved to be an invaluable experience for both parties. Our 'making information understandable' focused minds even helped identify some potential changes ob the product to ease use.
We can't wait to see have this project develops!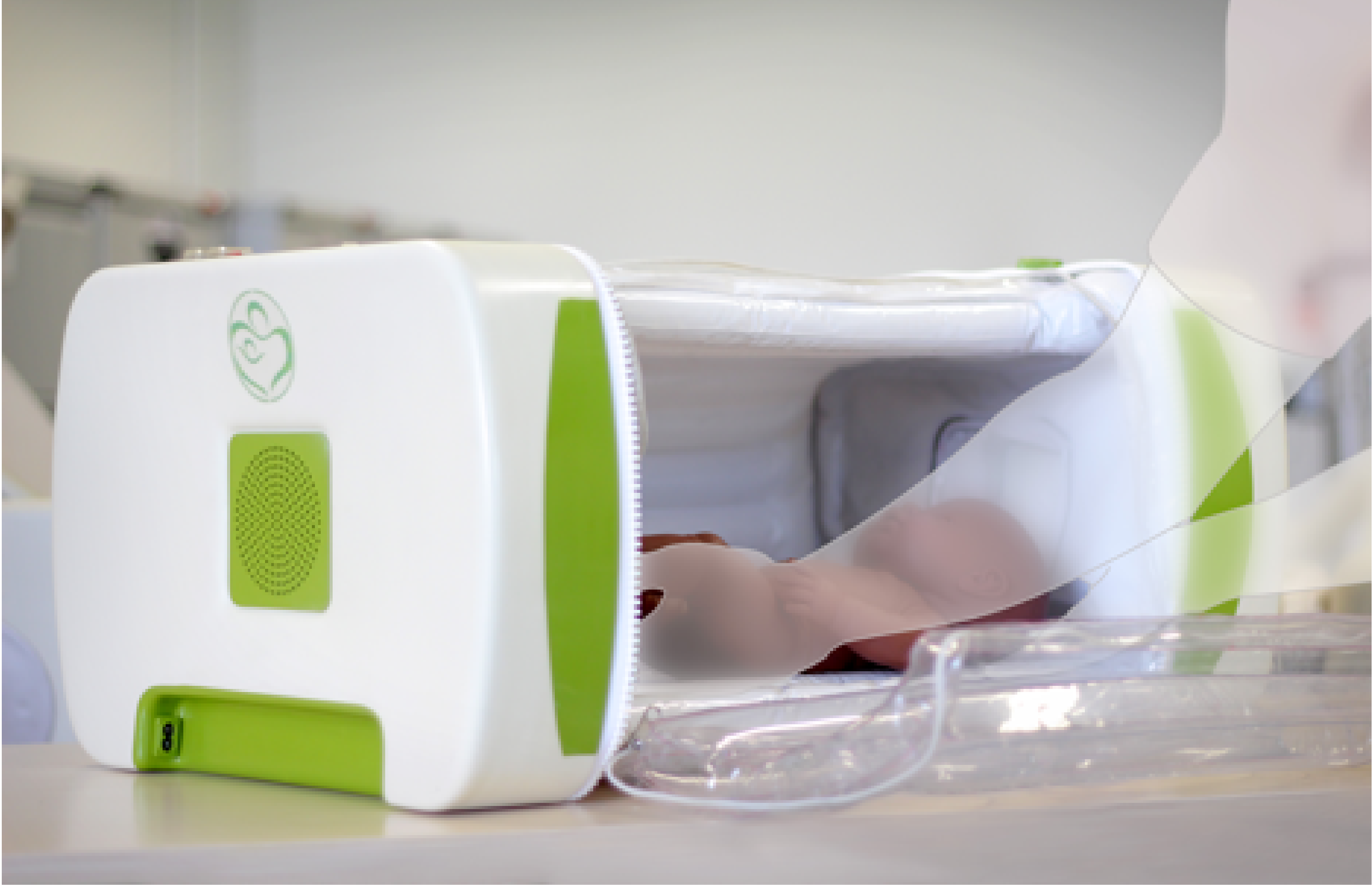 Niki heads back to Australia
At the end of May we said goodbye 'for now' to designer Niki. She is now back in Sydney and we are already missing her a lot. She has been an irreplaceable part of the TDL team, from her impressive illustrations skills to her great studio DJing. Sammi is particularly sad to not have her music recommendations and instead will have to put up with Tom's awful love for the 80s!
If you are also missing her why not go back and read some her insightful blog post: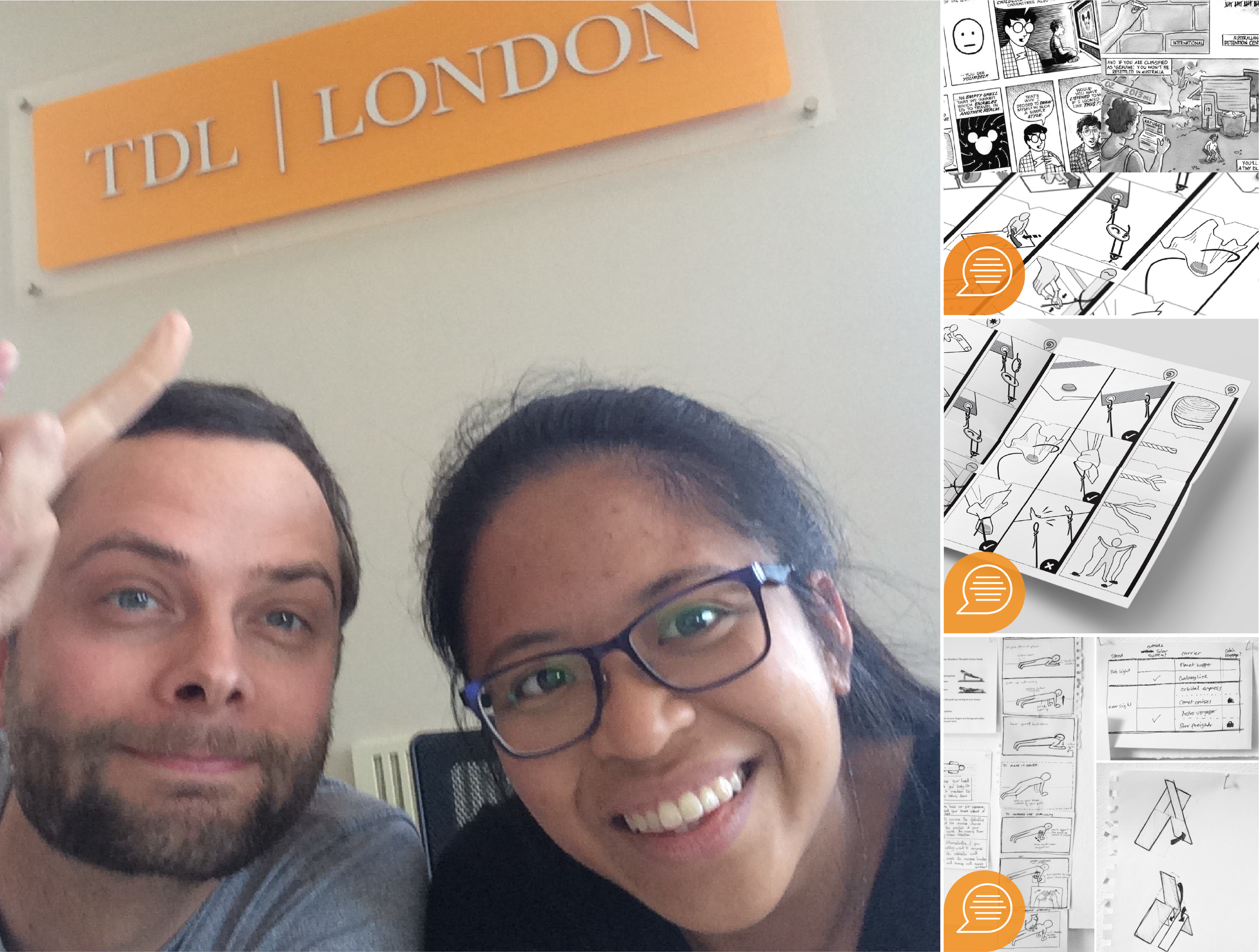 Get more info into your bid with interactive PDFs
We know that working in bidding can often mean tight page limits but do you need to be restricted by this?
This month we were back working on some interactive PDFs, this particular set were made as a direct result of client wanting to get more information into a page restricted bid. The client had too many case studies to fit onto the page but didn't want to lose any of the valuable content. Working together we came up with a get great solution of using pop-ups that can be revealed by clicking on pins marked on map. This meant not only could we include all the content but also present it in a graphical and engaging way.
So if you are struggling with a page limit don't forget about the possibility of adding some interactive features, sneaky maybe but very effective!

What the team have learnt about this month
I finished my book chapter at long last 'Diagrams to win business: Information designers as part of the bidding process'. It's going to be part of a book describing all sorts of elements of diagramming, written by specialist designers around the world. Not sure when the publishing date will be, but we'll keep you posted.
Alongside my client projects this month (including an exciting healthcare animation!!) I have been working on some changes for our website. This has given me the chance to advance my digital and web design skills which has been really great.
I've have been transported back to my university days looking into marketing strategies. Are you all following us on Twitter and Instagram?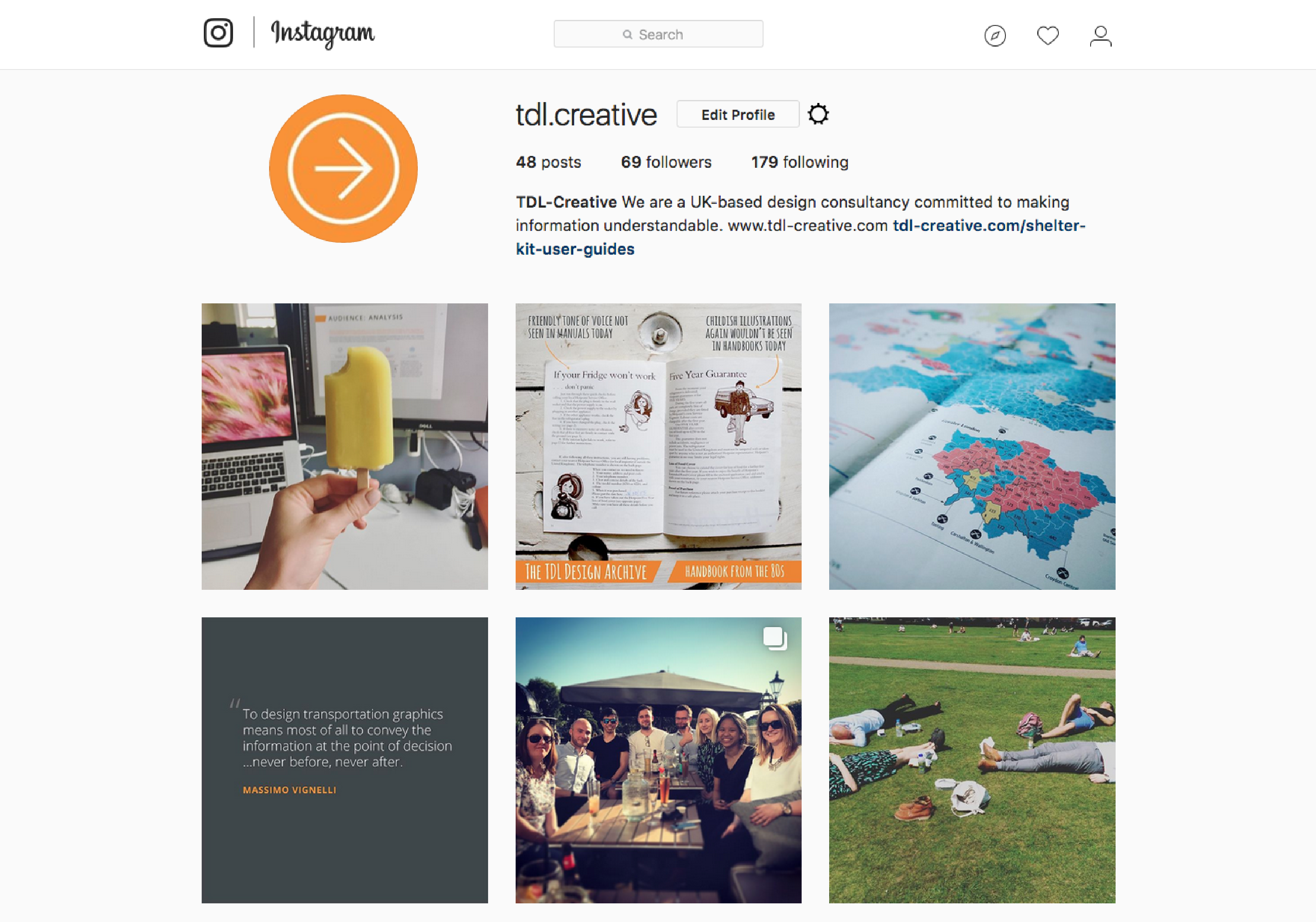 Save
Save
Save
Save
Save