It has been a very fun and busy year for us at TDL. So much so we haven't had the chance to share lots of news with you but here is a short round up of some big moments.
The team grows
This summer we welcomed two great new graduates to the TDL team. Amber is a designer who enjoys working on a range of projects including editorial and packaging. She is originally from Bournemouth, once rode her bike into the River Thames and is currently learning to DJ.
Stephen is a designer who loves to utilise a grid system when designing and is eagle-eyed when it comes to the finer details of typography. He is drummer and has played for groups with terrible names like 'Semi-Fiction', 'Sundown' and 'The Hixons'. Anyone else see a TDL band on the horizon..?
Both have come from the University of Reading, meaning the team is now made up of more than 50% Reading alumni. If you want to find out more interesting facts about Amber and Stephen you can take a read of their Q&As and profile pages.
This year has also seen Victoria return as Managing Director which a been amazing for us in such a busy year. Some of you will already know Victoria as she has been a non-executive Director at TDL since 2014.

As well as welcoming new members of staff over the course of the year, two of our fantastic designers, Ryan and Sammi, gained promotions to mid-weight level, recognising how much they have achieved and developed their skills during their time at TDL.
A new space to call home
We moved into our new studio this spring and are now fully settled into our new home. It wasn't too far to move, so you can still find us in Richmond but now in a converted church hall which gives us a lot more space to work in. Here is a little glimpse but we will be giving you the full studio tour in a post early next year.

New year, new website
This year we have been working hard on our new website and it will be launching in early 2019, we can't wait to get it live and see what you think. We can reveal a little sneak preview now but don't forget to check back in the new year.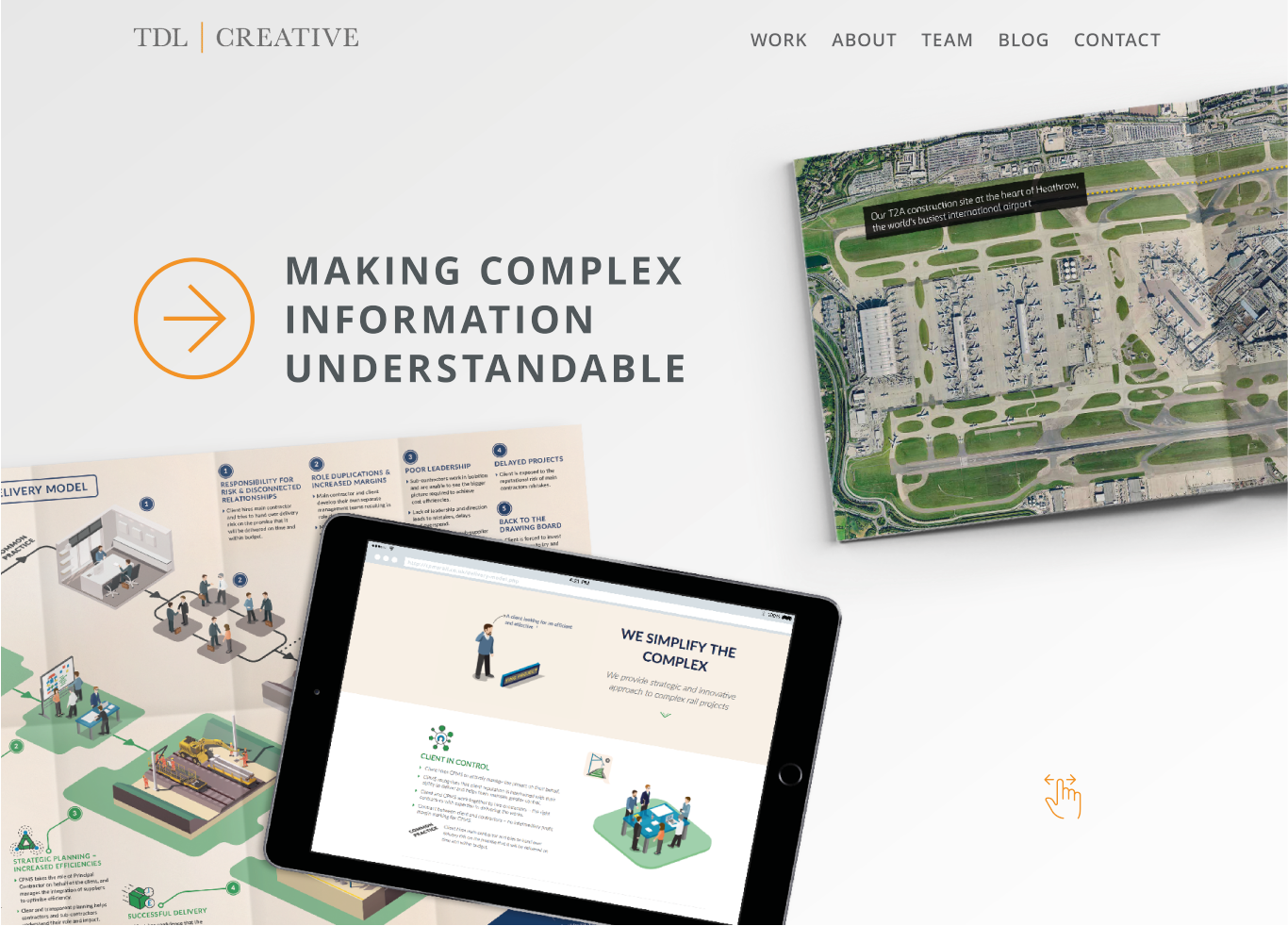 Our year in numbers