Having moved back to Herefordshire and establishing our West Midlands studio in Birmingham, I was interested to find an architects practice that have followed a similar path.
Architype has an office in central London, and a studio in the depths of the Herefordshire countryside. Mark Barry (Director in the Hereford studio) was happy to meet and share his experiences; so after a drive down narrowing country roads on a cold autumn morning, I arrived at 07:50am to find the studio was already busy with a yoga session!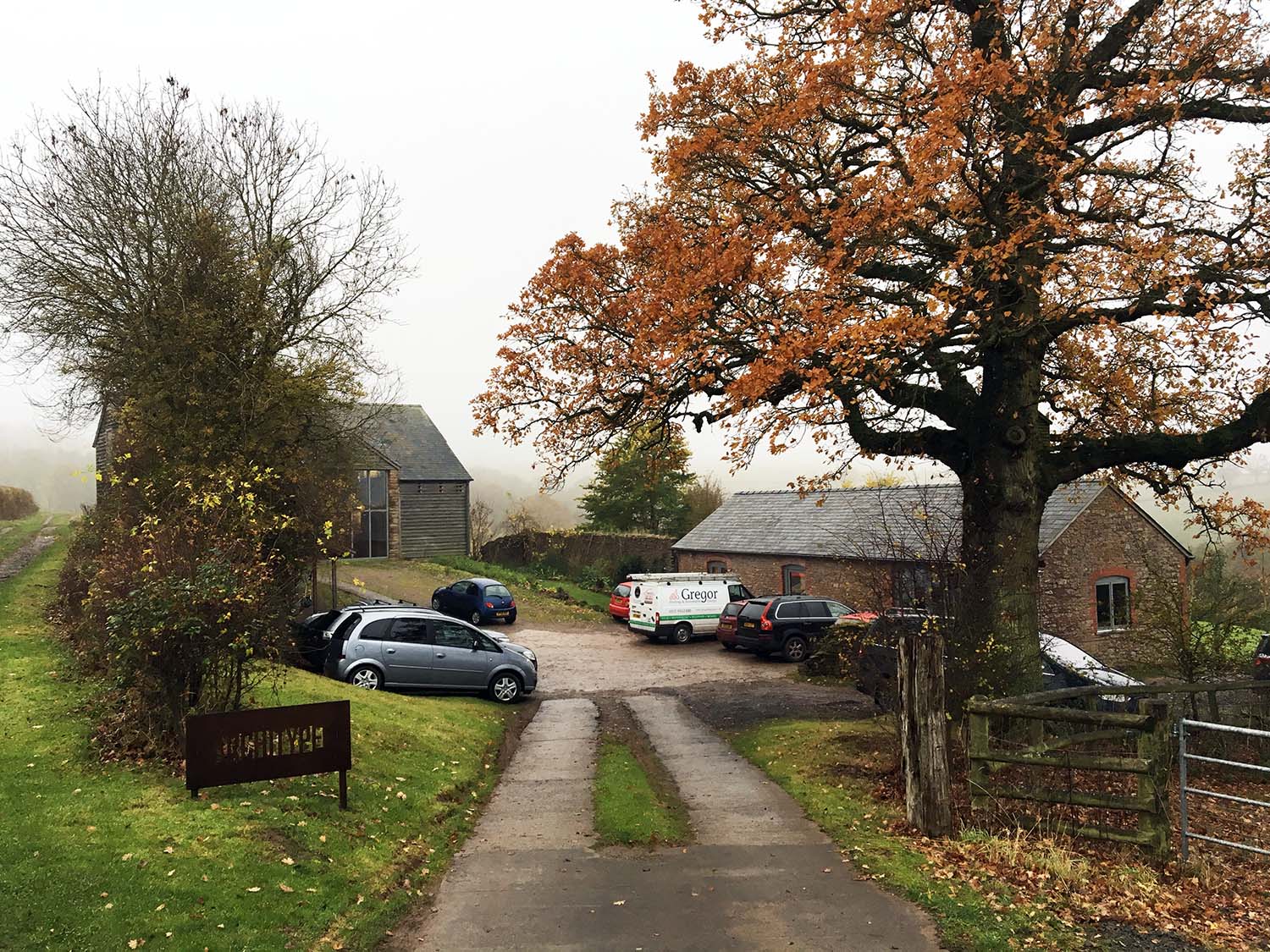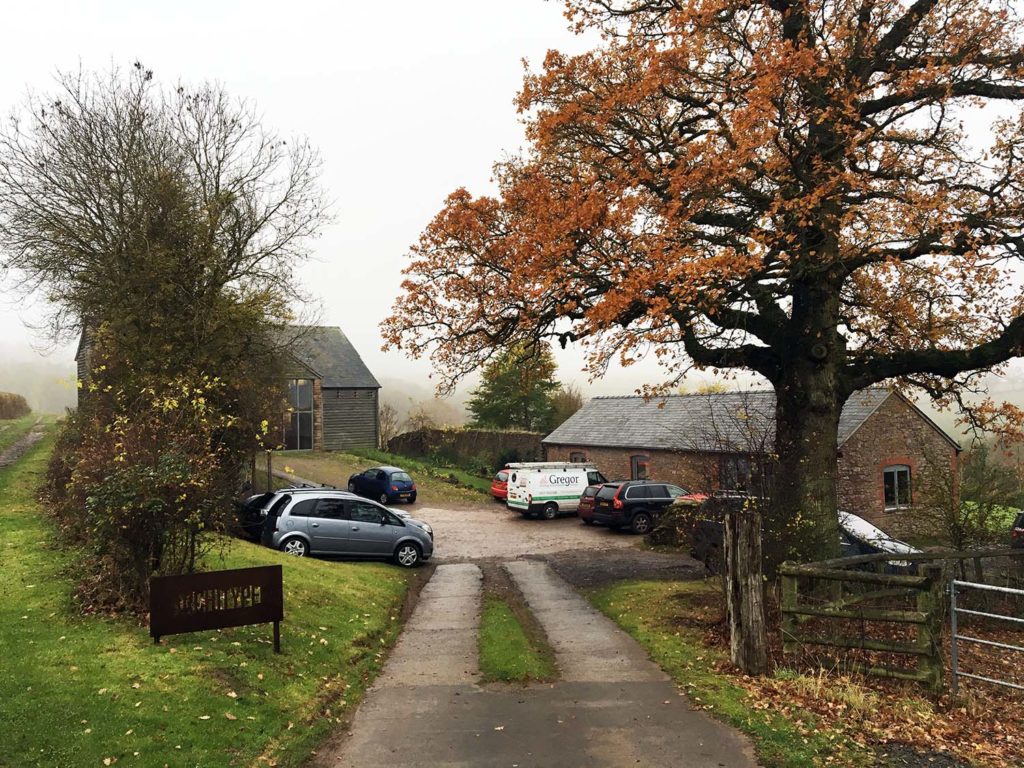 Q1: What has made the company grow in multiple locations?
Architype started in London in 1984, but a few years later one of the directors, Jonathan Hines, decided London wasn't the best place for them to bring up their young family so moved to the countryside of Herefordshire (Oliver: 'I can completely empathise with this!').
From a move that was more for personal reasons, it's actually turned out to be very strategic, enabling Architype to offer a talented team the choice of a rural or urban place of work. Only a small percentage of the work carried out by the Hereford studio is on projects in Herefordshire, the rest is spread widely across the Midlands and UK.
The Edinburgh office was recently opened as a result of an increasing workload in Scotland and a clear interest in Architype's truly sustainable design approach in the area. The Scottish location is a nice balance between rural and urban.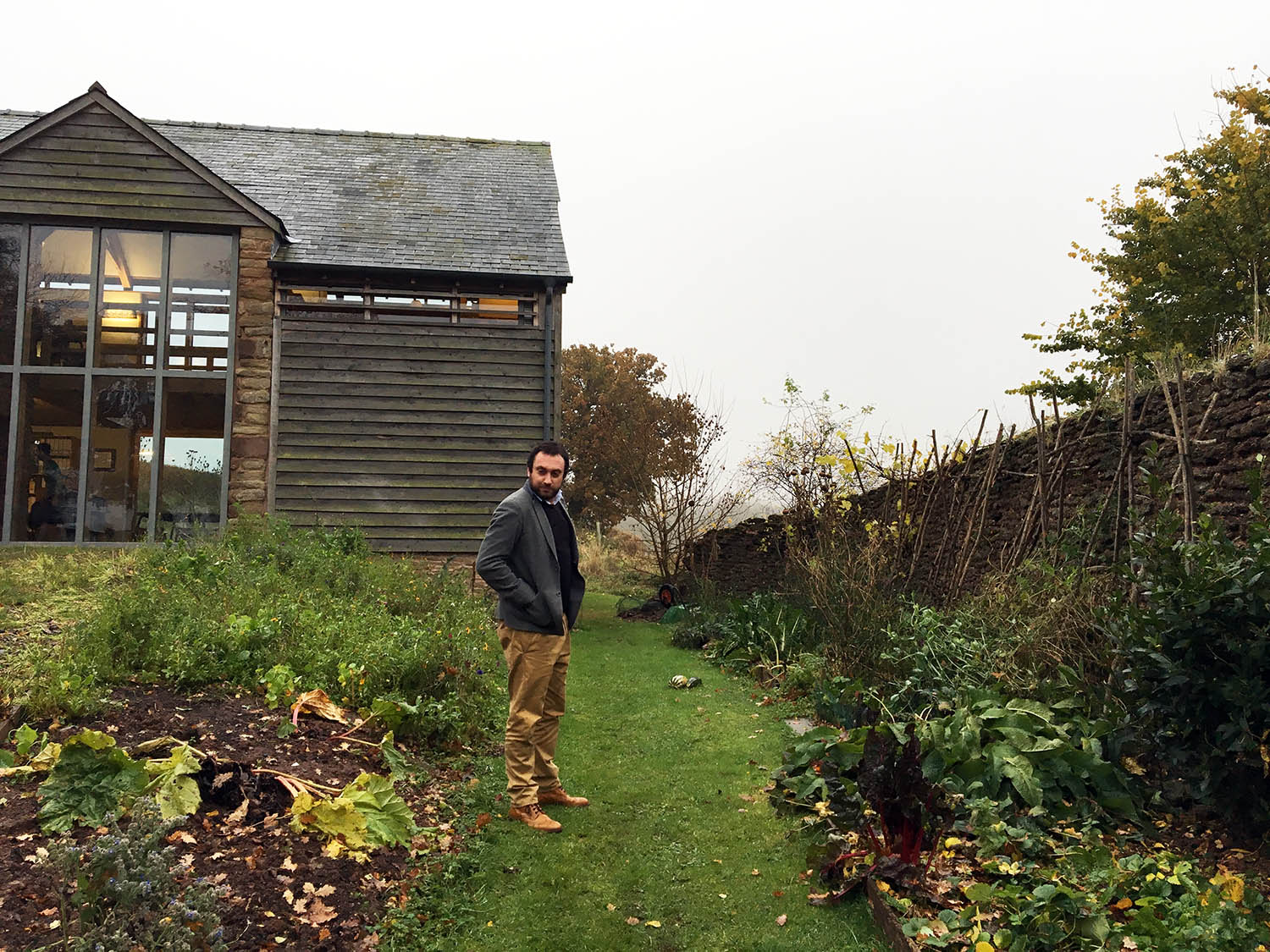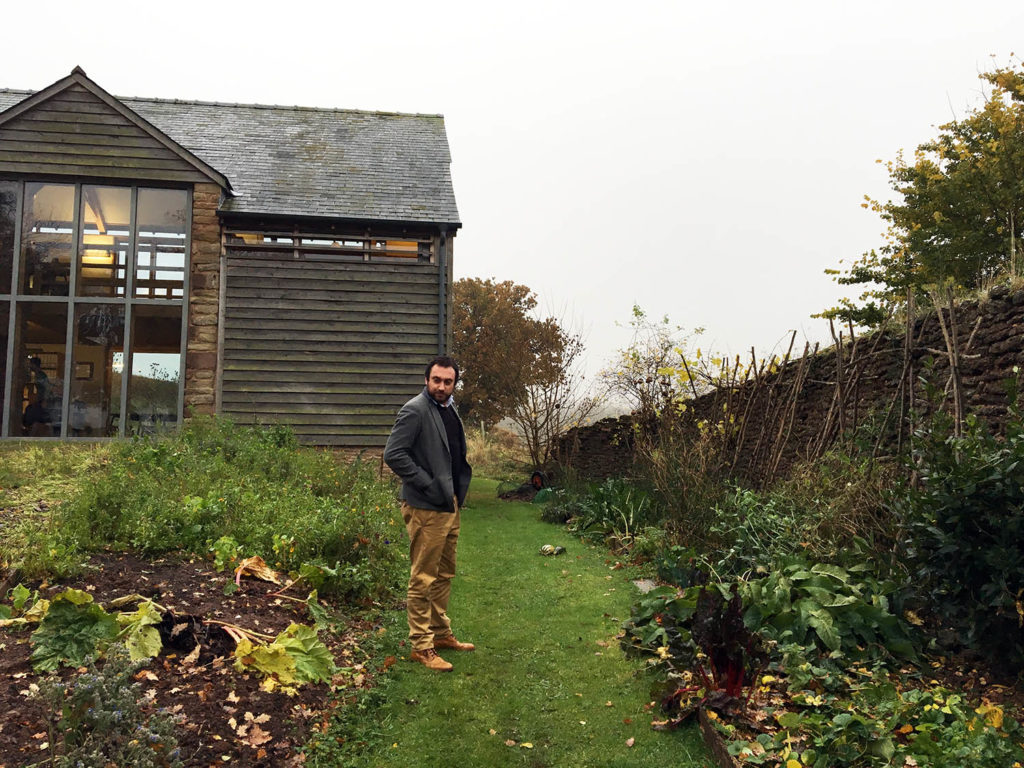 Q2: How does work-life differ between the locations, and how do you share best practice?
As you'd expect, the offices have their own different personalities, but a uniform company commitment to maintaining a good work/life balance is very important to us. The whole team get together at least one or two times a year for an Architype 'forum'. During these forums it gives the office teams an opportunity to showcase projects, discuss strategic plans, and share best practice. Sometimes partners are invited too.
The main difference between the offices is obviously the working environment, with one being very urban and one very rural. Lunchtime is a good example of how the staff in either offices have different opportunities available to them – lunch in Herefordshire is pre-arranged and delivered by a local deli and everyone tends to have lunch together at the large 'kitchen' table or outside on the terrace overlooking the valley. The London team benefit from having a wide variety of eateries available to them on their doorstep, but less space in the office, although the office is located opposite a public park which is very popular with the London team.
Sharing best practice works both ways between the offices, but changes in the general economy and specific project sectors typically manifest in London first and then 'ripple out' across the country to Hereford. This is another area where Architype benefits from having two locations in that London can act as an early warning system, and enable the Hereford office to prepare for changes in market forces. The two offices work very closely together, often sharing resourcing on projects which can help if there are different demands in workload.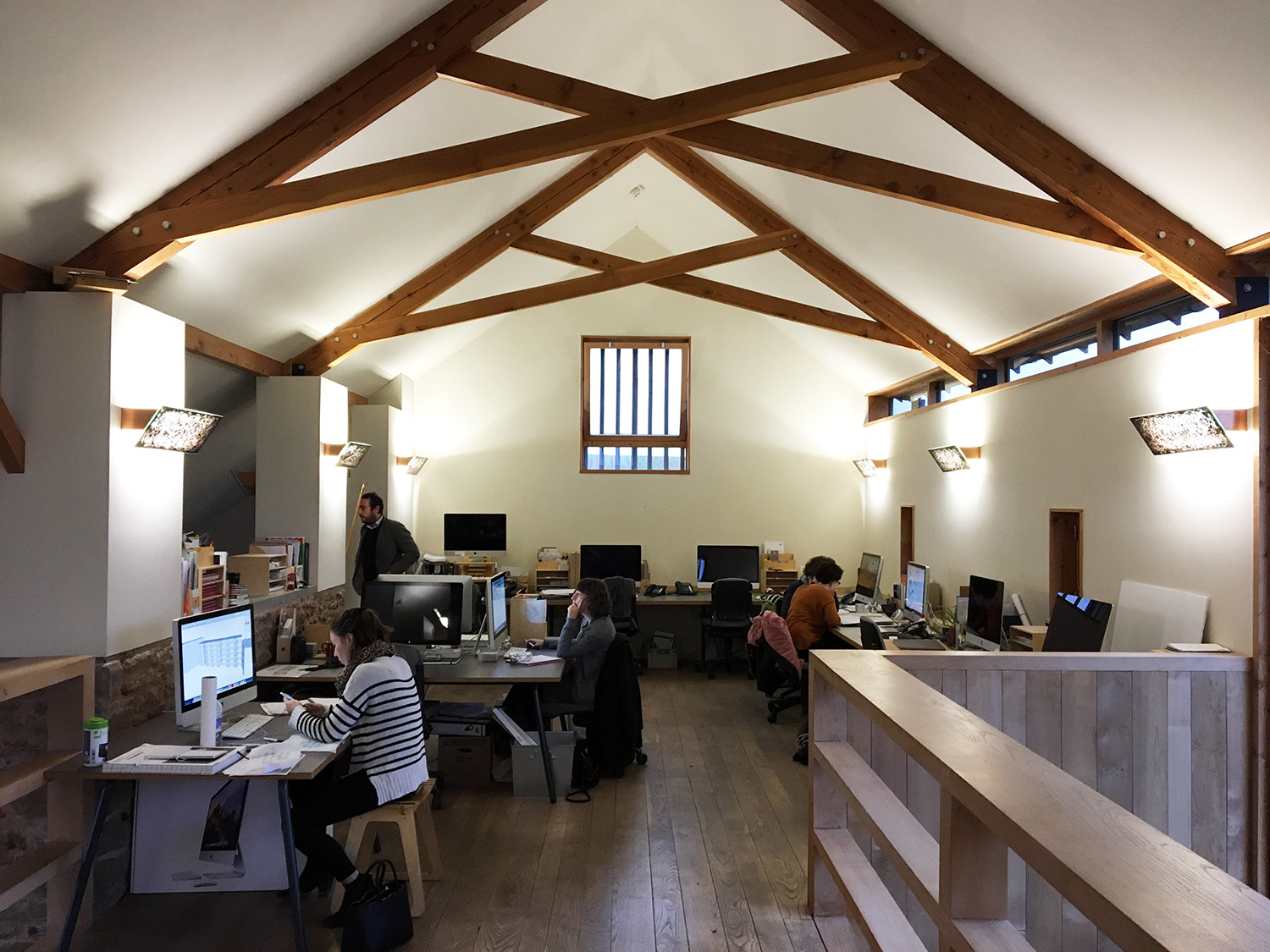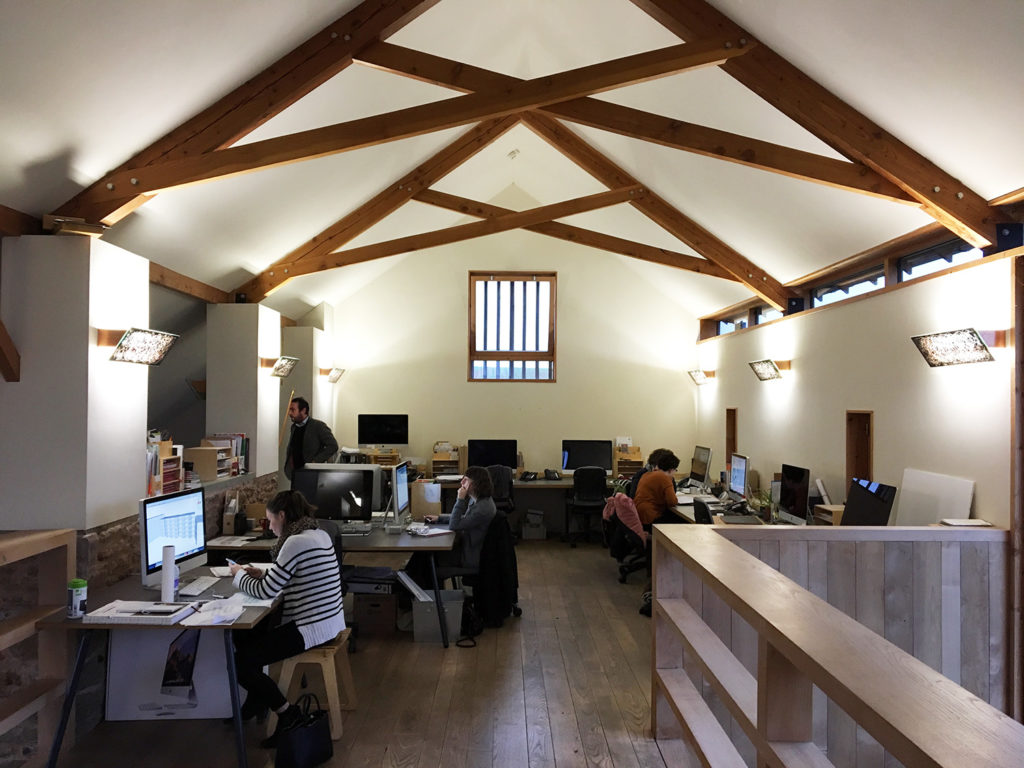 Q3: Do you have any challenges in recruitment, and how do you attract the best people to work for you in the countryside?
Currently there are 32 people in the Hereford office, and 27 in London, so quite an even split. But the location differences mean Hereford is a relatively large fish in a smaller pond, and London a relatively small fish in a larger pond, which again provides different opportunities to benefit the company as a whole.
In both offices there is a very low turnover of staff, but this is particularly the case in Hereford where nearly everybody has relocated to the area to work for Architype.
There is a gentle trend for graduates coming to Hereford straight from university during their architects training, and then heading off to London if the countryside living doesn't suit them – it works well having the two offices then. There have even been examples of a boomerang where people start in the countryside, head to the city, and then return as they start thinking of families!
London tend to have more applications when recruiting senior staff; this is probably down to the fact applicants (and their families) are normally established elsewhere and would need to move home to work in Hereford.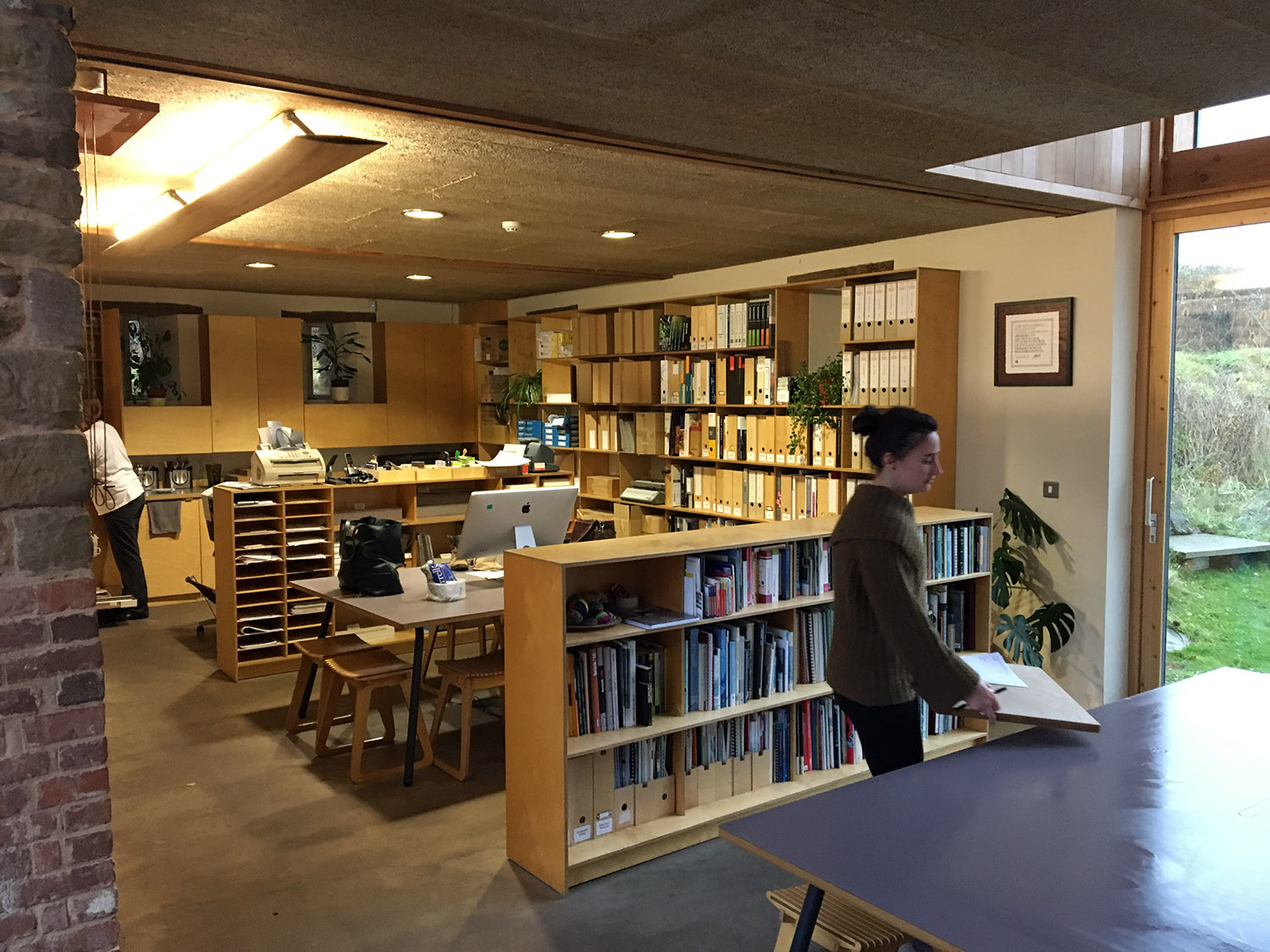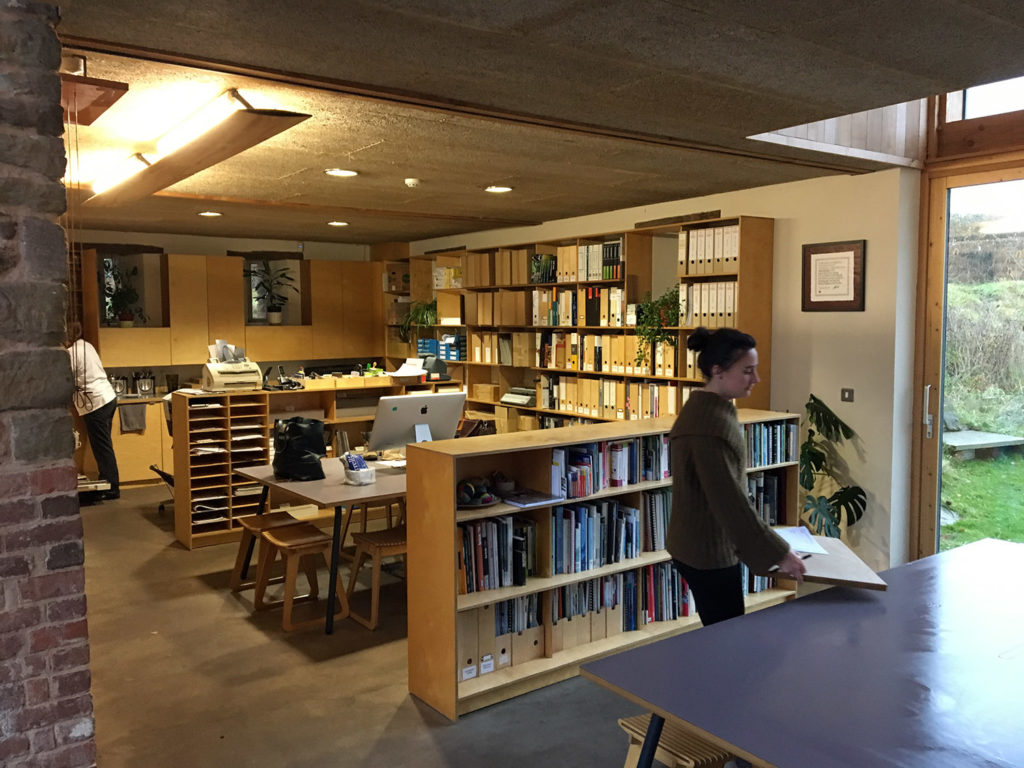 Q4: At TDL we have to co-locate with clients a lot of the time, do you have any challenges of getting to clients from such a remote location?
Architype tend to work with clients who have similar aspirations to them, i.e. sustainability and low energy use, and as a result, work across a large geographic area.
Hereford is well connected by the rail network; it's just slow! But this is not necessarily a disadvantage when the team can use the time on the train productively. With the new FasterShire initiative, super-fast internet allows the use of virtual conferencing with clients, and the other offices.
Architype have found clients and other design teams enjoy coming to their office in Hereford where there is more space to work and collaborate. For example, a multi-disciplinary team coming together to work on a project in Bristol, sometimes find it better swapping what can be a congested, slow and busy commute (plus parking fees!) into the city, with a stress free trip to Hereford instead.
The average commute staff have getting to the Hereford office is 10-15mins (by bus, car or bicycle), which is shorter than the average commutes into towns and cities.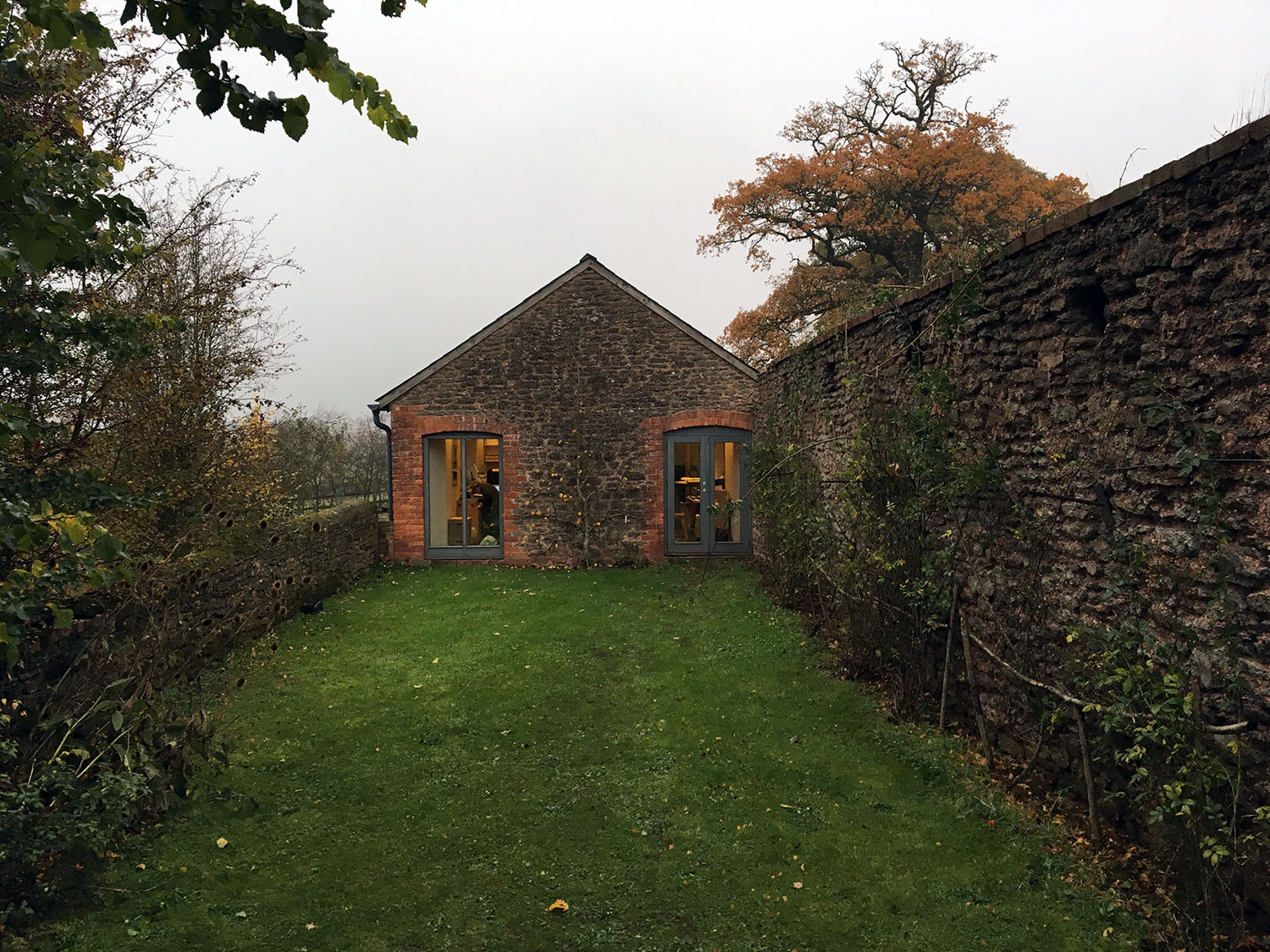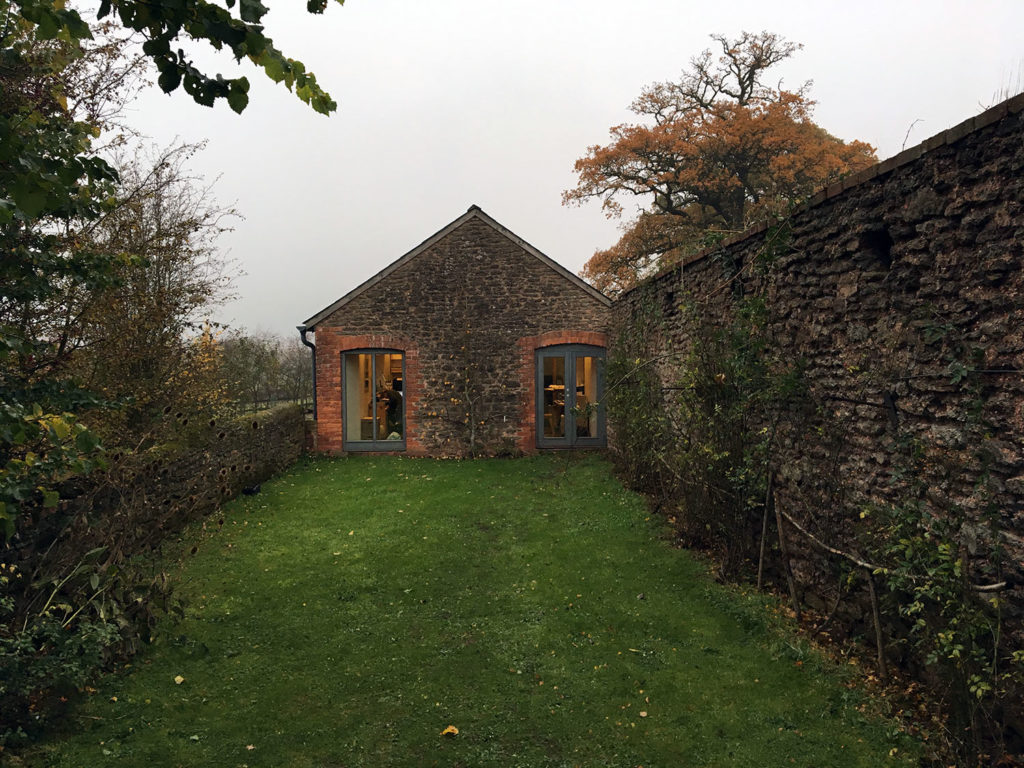 Q5: what are the three main benefits of an office in the Herefordshire countryside?
Work life balance is at the top of the list – lots of us find having a beautiful natural environment on our doorstep helps with this.
Space and tranquillity – not just physically but headspace for creative thinking.
Diversity – being able to offer a choice of offices to the team.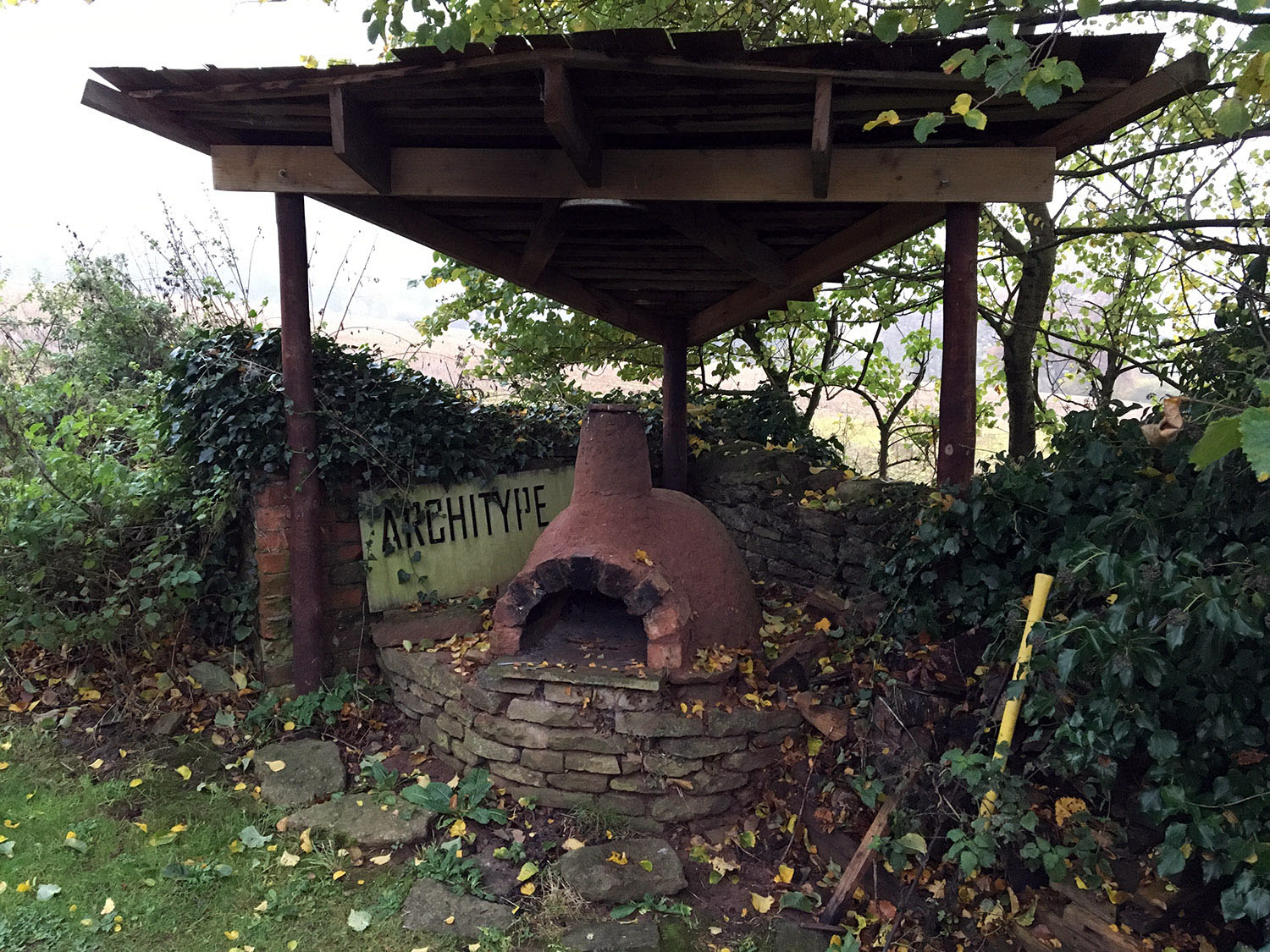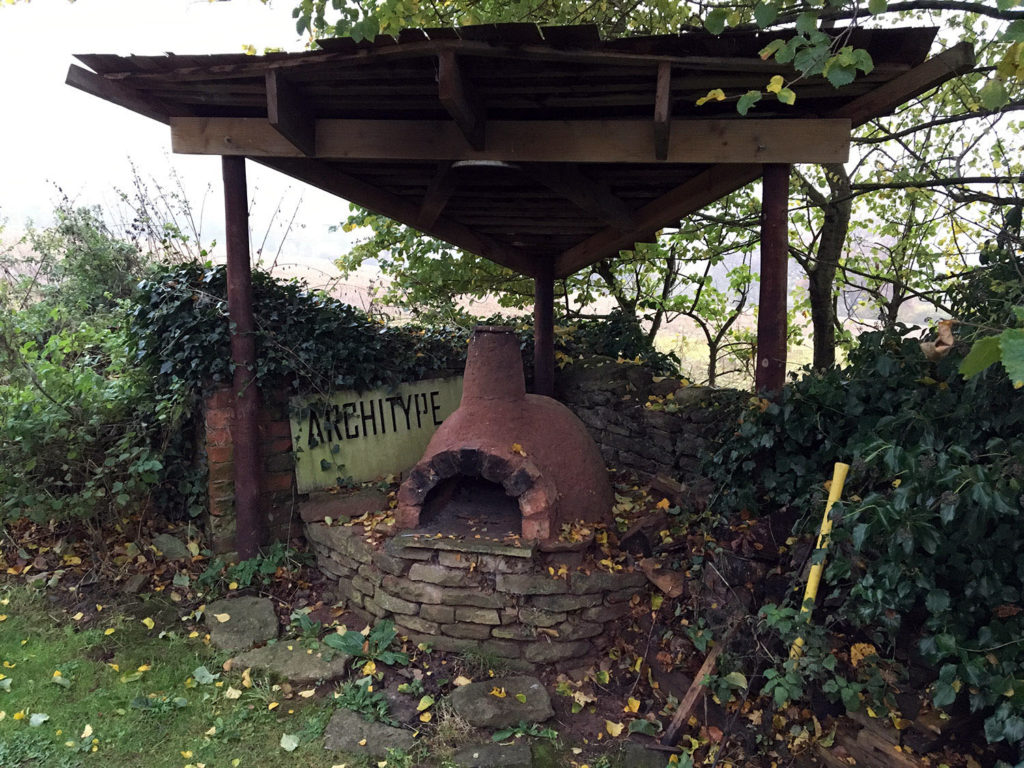 Oliver's thoughts – parallels with TDL
It was great to see how very different office environments can work together to provide their team some fantastic opportunities, and attract the best talent to produce industry-leading creative solutions.
Architype have just been voted as the Construction Industry's Employer of the Year
The initiatives I see at Architype are an inspiration for our own vision of a national presence of TDL 'solar systems' and I was comforted to see how successful they were in creating a knowledge sharing culture across a diverse set of offices.
I could also see first-hand the benefits to the local economy of having an office that wasn't in the traditional London area. They benefit local people by providing employment opportunities, and benefit local businesses by bringing cutting edge design into a rural location. But of course, I don't think any of this would be possible without the London connection!
I'd like to say thank you to Mark Barry and the Architype team for allowing me to see their workspace, and take the time out to answer my questions.