After looking around the studio and realising that our collection of nice design stuff is rapidly expanding we thought it was about time to bring it online and share it with you.
We are excited to introduce you to The TDL Design Archive, our brand new Pinterest board and studio hobby.
In the archive we will be sharing some of our favourite inspirational design bits old and new. It will be full of the things that we have picked up and stashed away over the years, and could be absolutely anything that catches our eye: maps, brochures, instruction manuals, flyers, posters, business cards, album art the list could go on. We are photographing and annotating our findings here in the studio and uploading them straight onto our Pinterest board for you to enjoy.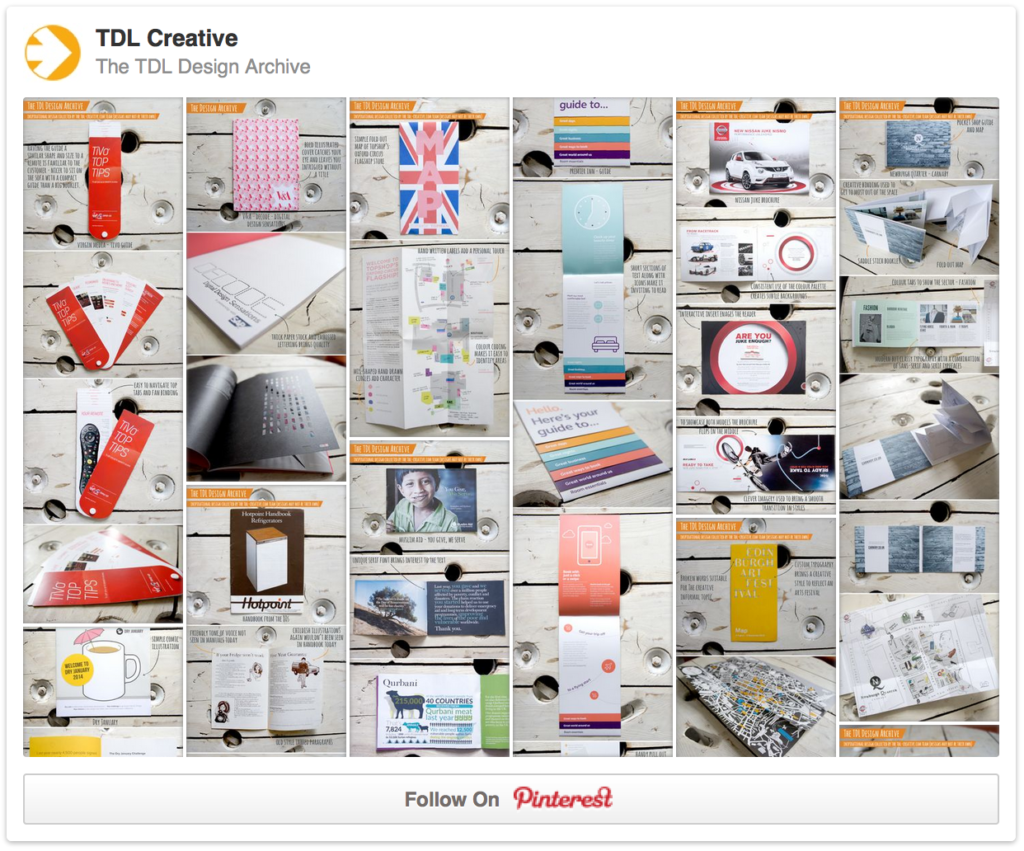 If you wish to see more from our archive please follow the board over on Pinterest and keep an eye on the website for updates.