Ferrovial Agroman, an internationally renowned construction firm, asked us to create a visual identity for their Graduate Programme.
They asked us to create a separate identity for the programme, that will sit cohesively and compliment their main brand, whilst having a distinctive feel. The design was inspired by the 'joining' step in the process, graduates join the programme and are introduced to the company and their journey ahead.

We visualised, through the brand logo, the statement 'learning and growing at Ferrovial Agroman presents infinite opportunities'. The use of the same colour and fonts, as the main Ferrovial brand, gave the graduate programme brand a more inclusive feel.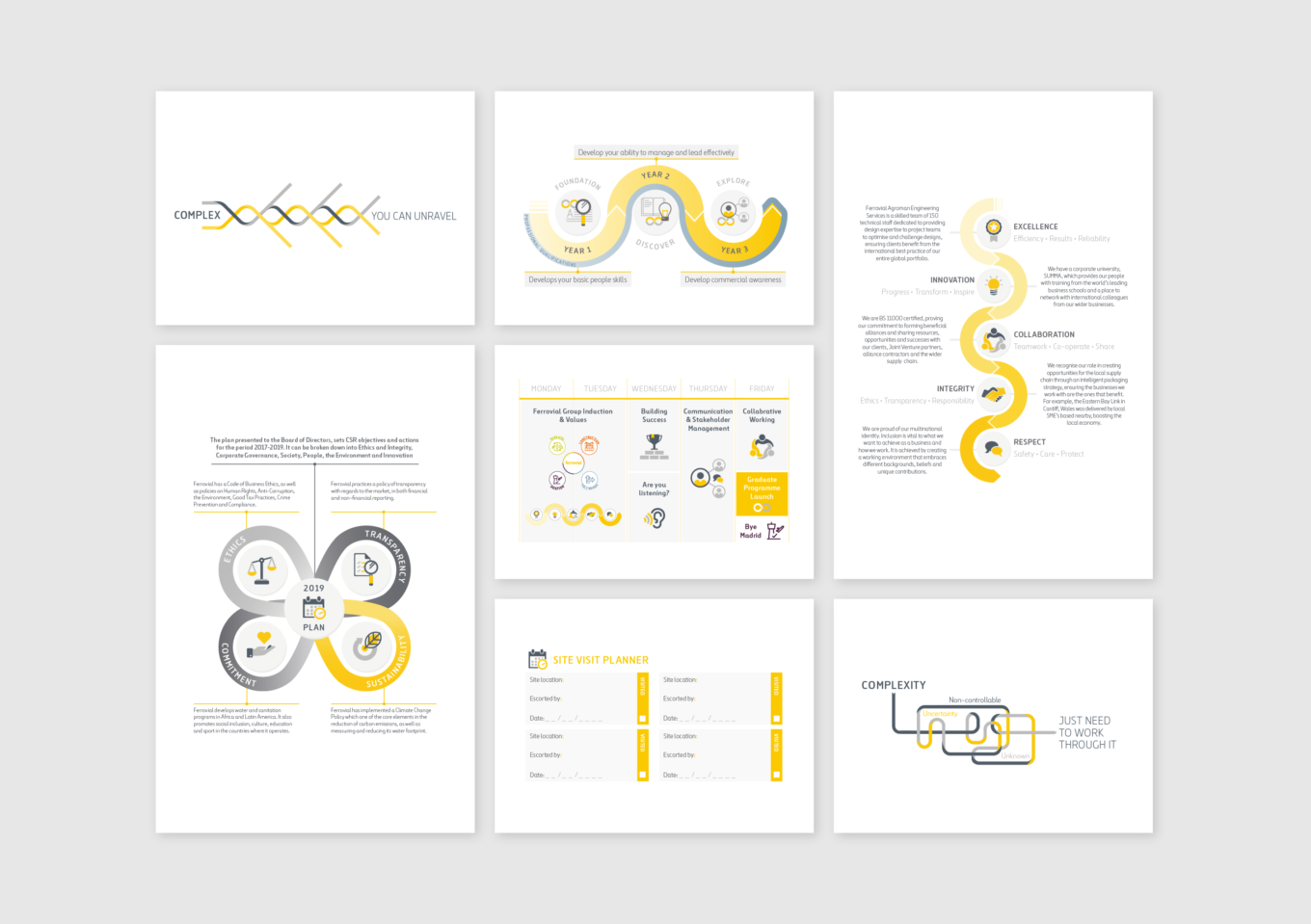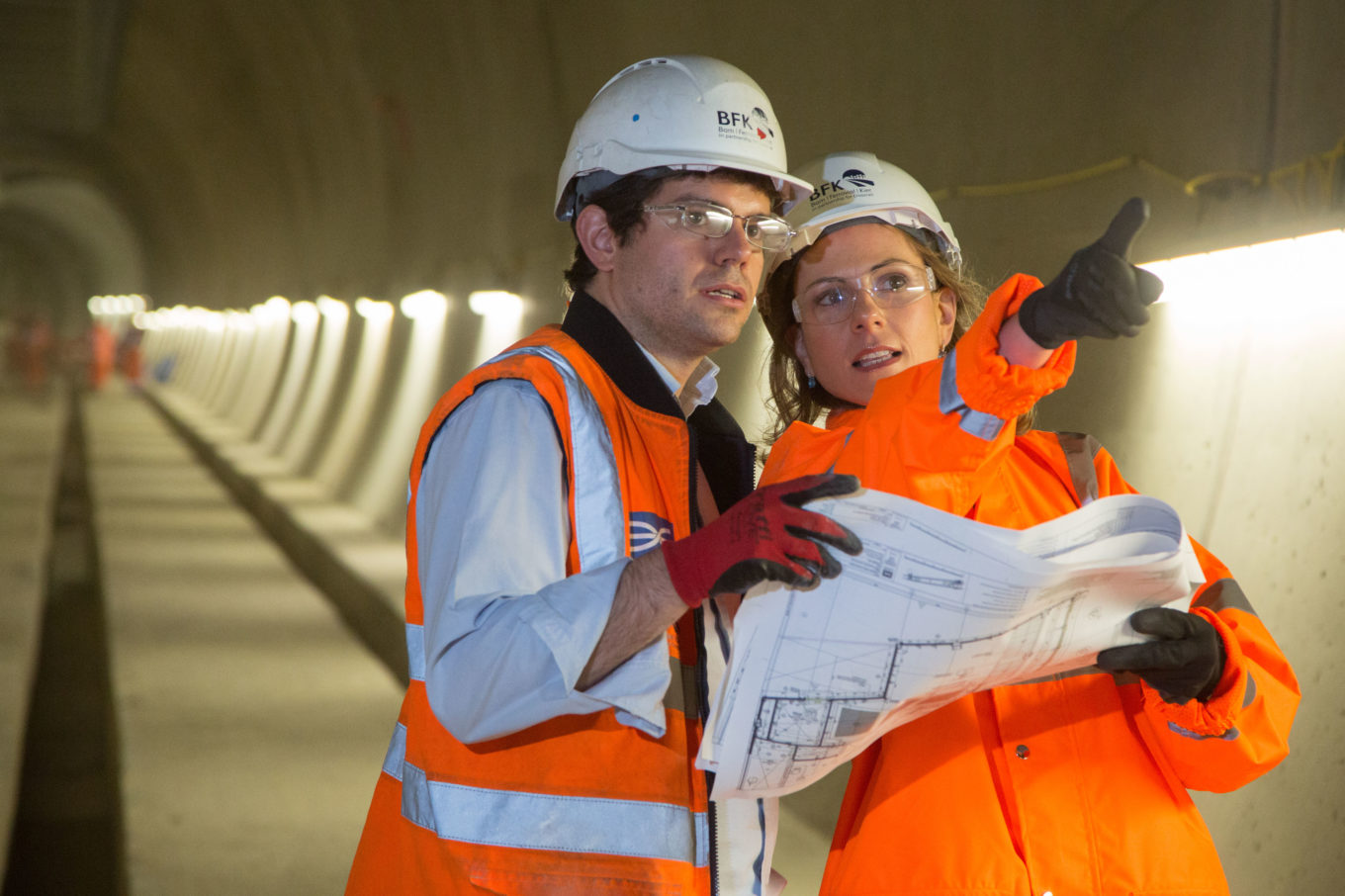 We also designed a graduate handbook to act as a reference guide for all members of the programme. A hero diagram outlining the three year programme was developed, which needed to be adaptable from high level overview to a more in-depth breakdown. Icons were created to represent the focus for each year; foundation, discover and explore.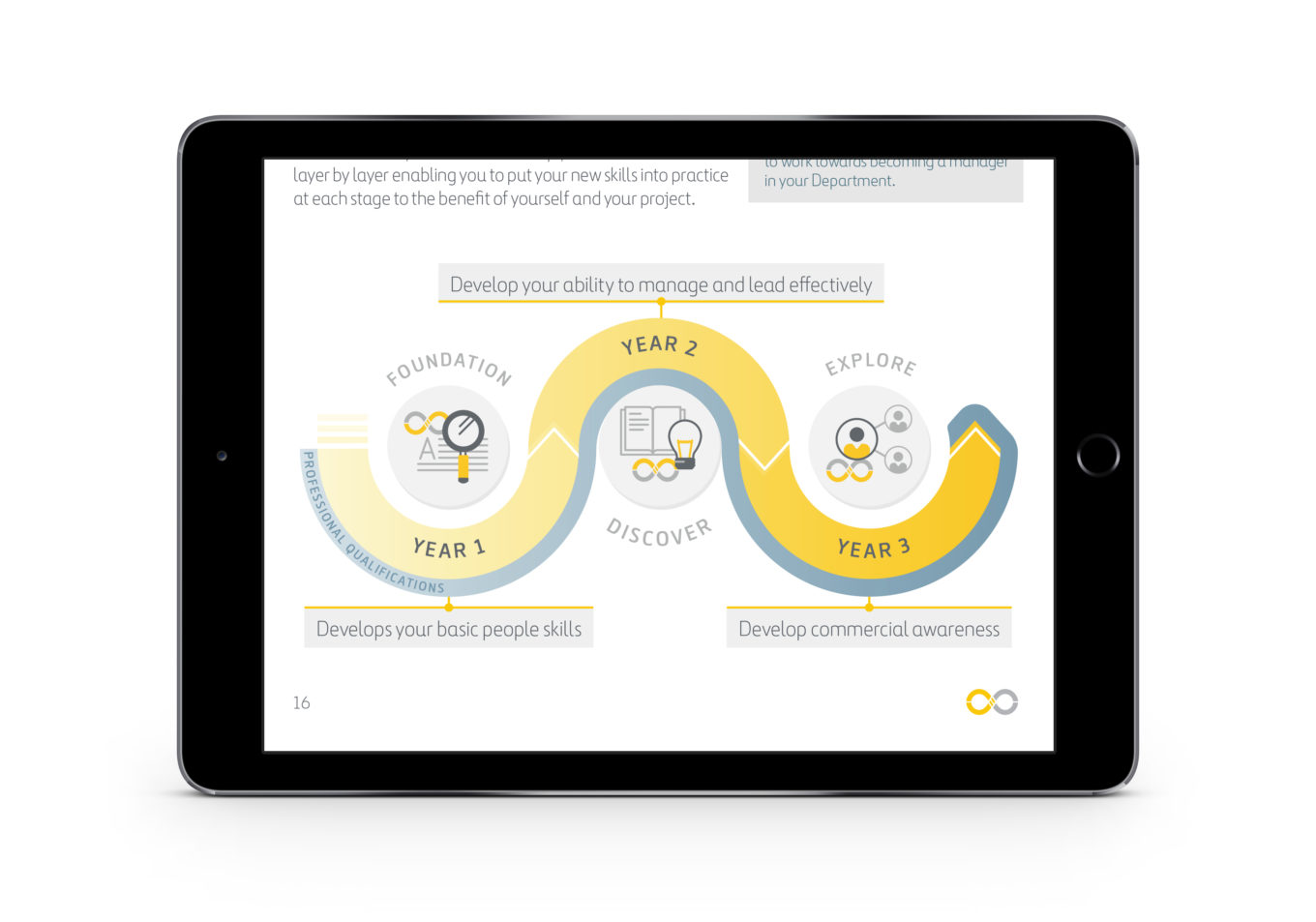 Graduates fed back that they felt valued and the handbook presented Ferrovial Agroman as an employer who is committed to their growth in the company. Our review work, whilst developing the content for the handbook, prompted Ferrovial to refine their processes along the way, an added benefit for the client.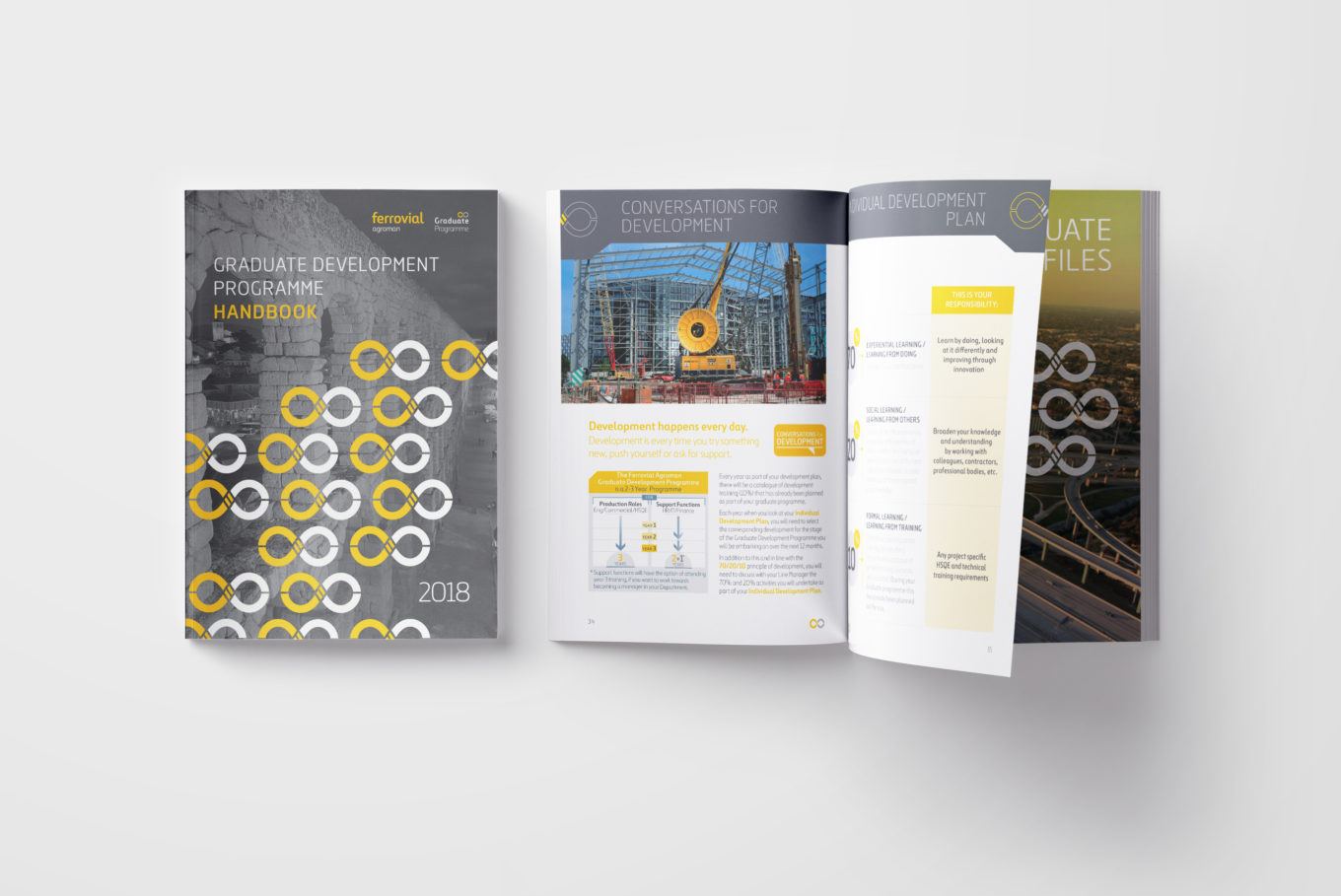 ---
"The work TDL have done on the our Graduate program has been so strong and striking that our business development team have used this base concept to create materials and collateral for multimillion pound construction project tenders. As a business we put a lot of demands on them and they always deliver as both the designers and account management teams act as one and work with me to find real solutions…"
Learning & Development Manager
---