A visual identity for internal use and materials to encourage innovative thinking at Kier, celebrating their achievements.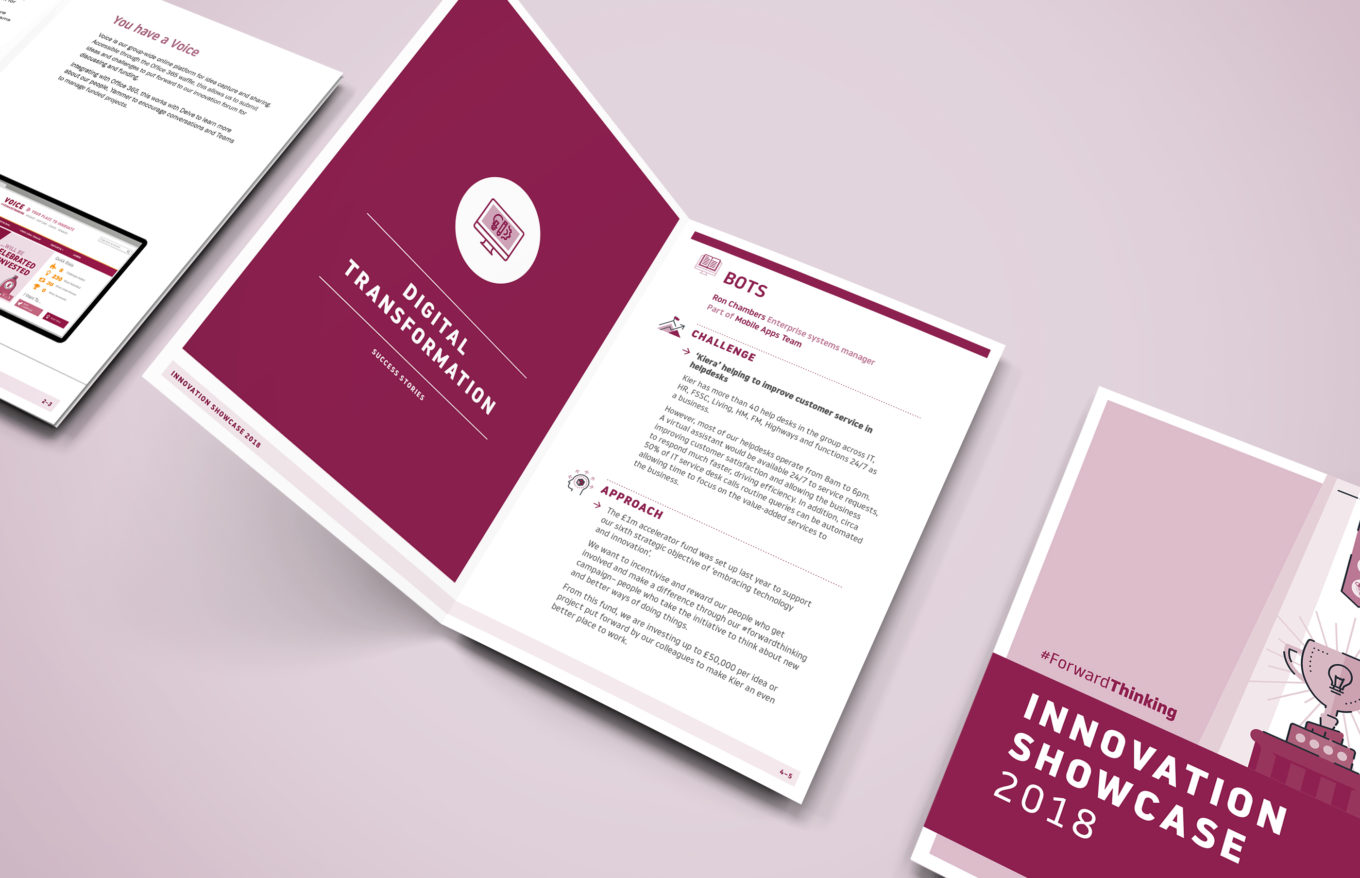 Kier approached us to visualise a new internal initiative. The Kier 'ForwardThinking' value aims to bring out the best from their people, informing new and innovative ways of working. We worked together to create a graphic identity which captured and explained the ForwardThinking mindset, and designed supporting materials to promote the excellent work they were already doing.
With the Kier Innovation Team we initially developed a diagram of the idea process, exploring the four core elements; Engage, Capture, Share and Reward. This concept explainer underpinned the rest of the work we did with the team, providing a foundation for the brand development and ongoing methods of communication.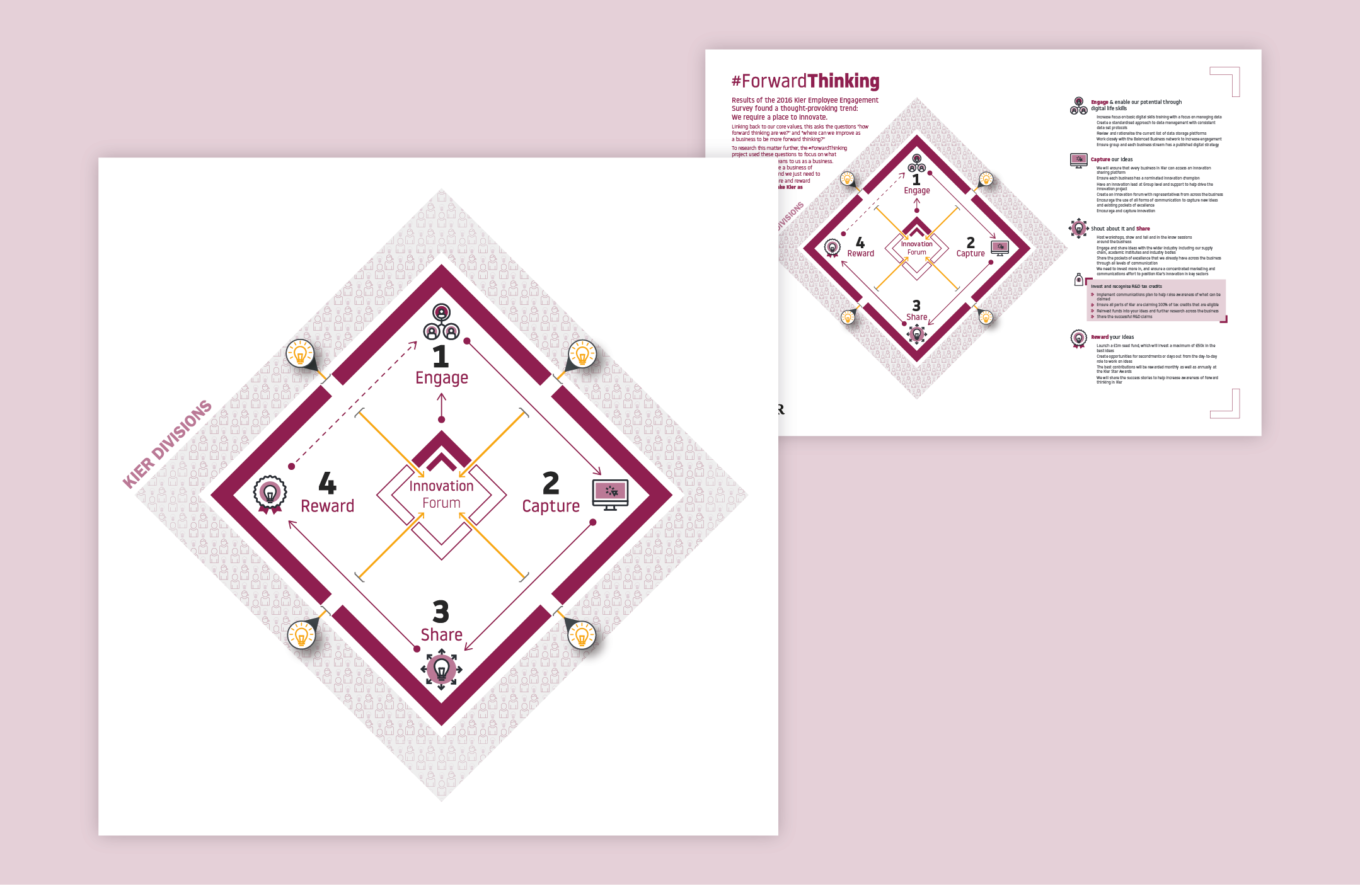 As part of this brief, we also supported Kier's board of 'Innovation Champions' in their workshops. Placing one of our Information Designers on-site during the one-day sessions, we were able to record the workshop discussions and transform the information into an A3 page visual summary. The infographic notes captured the key conversations, innovation developments and achievements. The final workshop output was an engaging visual record that could be easily shared, read and understood after the event.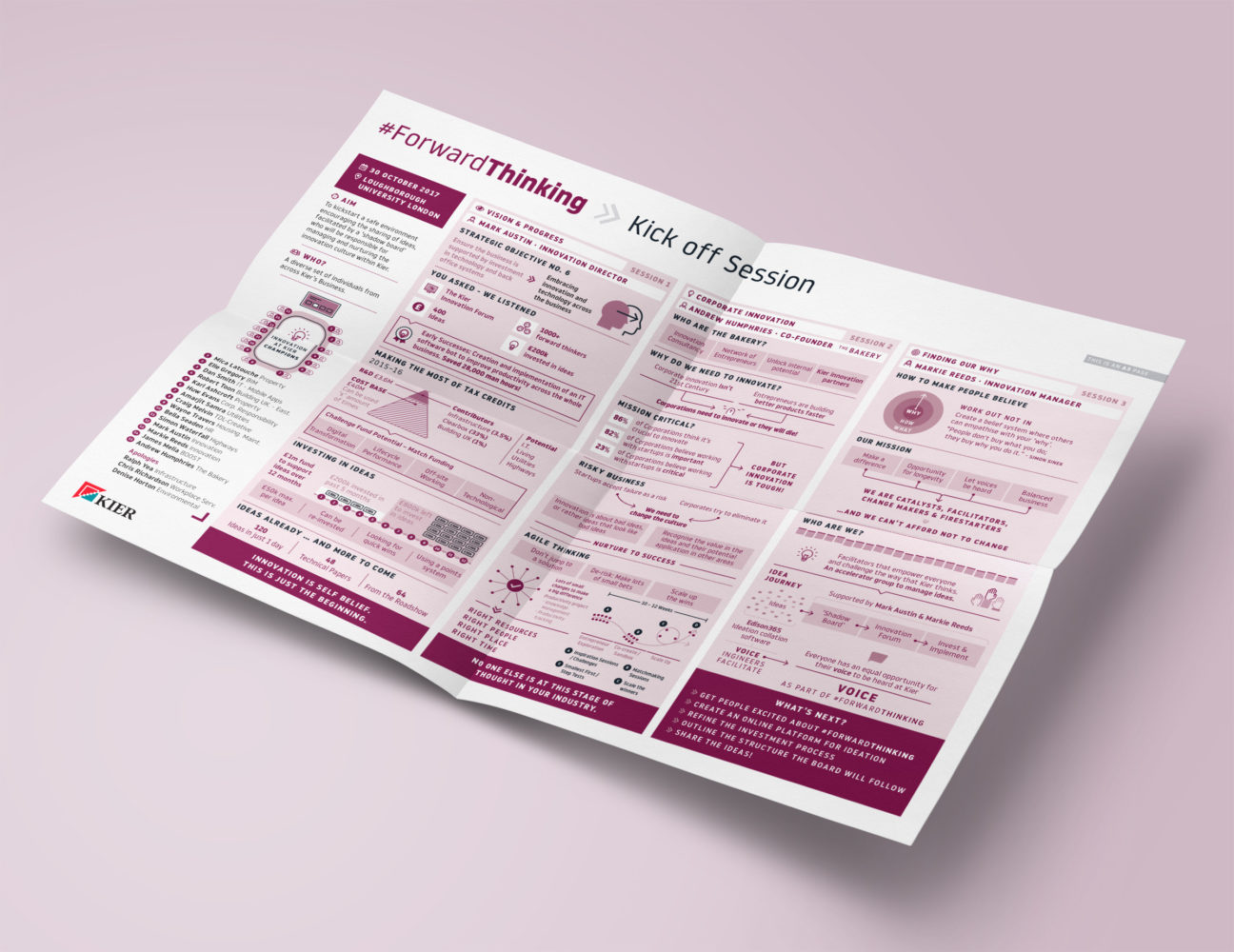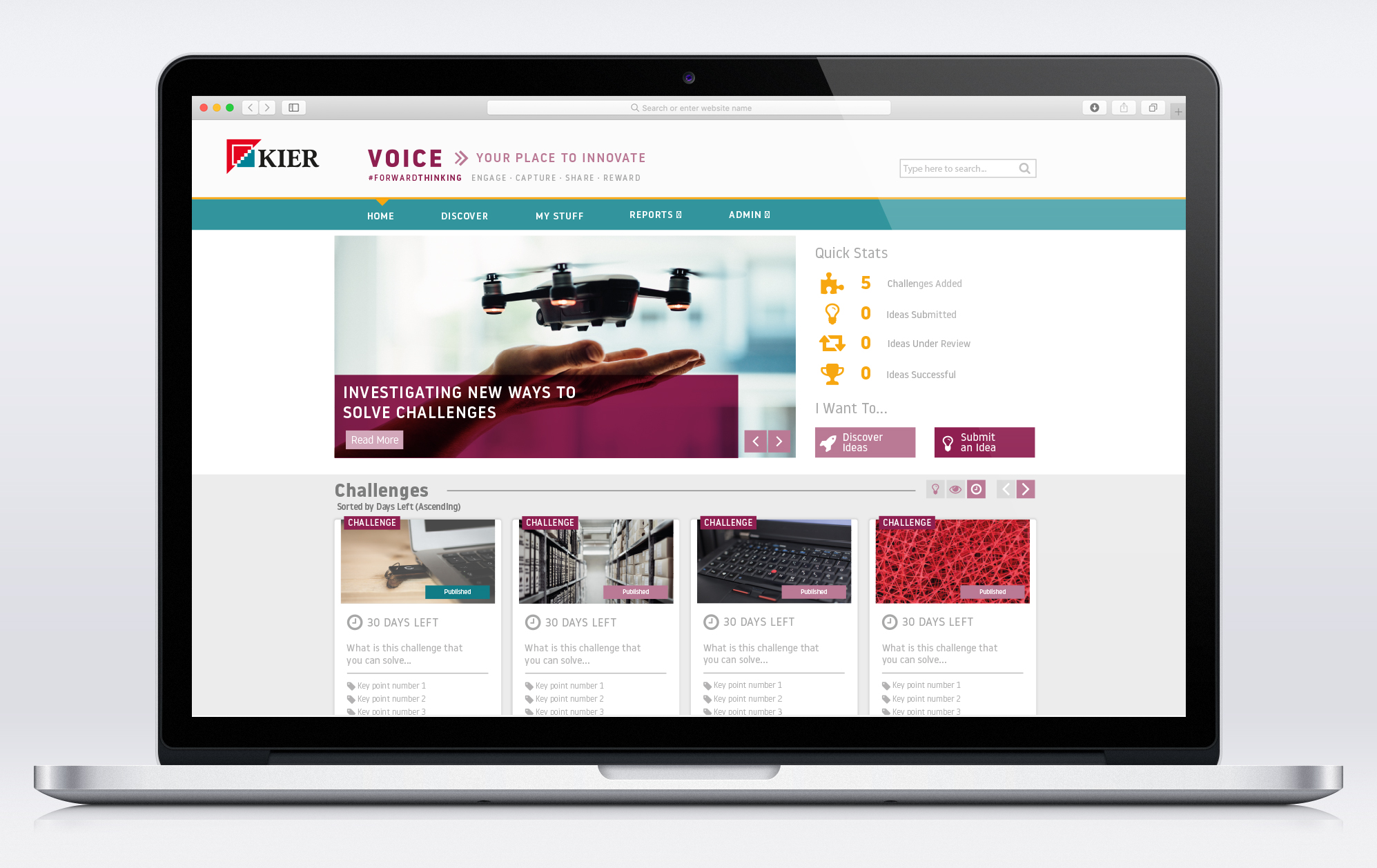 We provided consultation on the visual design of their new internal innovation sharing platform, based on Edison365. In the run-up to the launch we created animated GIFs for Kier to share on social media, and instruction guides to communicate how internal staff could use the tool.
Working with Kier we have created a range of resources – from branding workshops to exhibition banners, and instruction guides to communication campaigns – all with the aim of encouraging and inspiring innovation across Kier. In the time we have been working on this project it's clear there are some exciting ideas coming from every area of the company.
---
"We set out with a wide and complex brief which aimed at launching a strategy and brand business wide. Added to this, our company has a diverse workforce which are spread in all corners of the UK meaning communications are always a challenge. None of this phased TDL and they efficiently understood our brief and developed our thoughts and ideas into a brand which was way above our expectations. The work TDL did brought the project and strategy to life and allowed us to communicate a complex message in an understandable and creative way. "
BIM Coordinator and ForwardThinker
---