Using information design theory and transforming a complex range of ship data into accessible and engaging documents for the shipping sector.
Gas Form C's are an industry standard in the shipping sector, they contain all the technical data of a gas tanker in great detail. They are text-heavy, rarely provide any imagery and difficult to interpret; not a great solution for anyone making key decisions from the information. We were approached by Navigator Gas to improve the Gas Form C design to aid readability and understanding.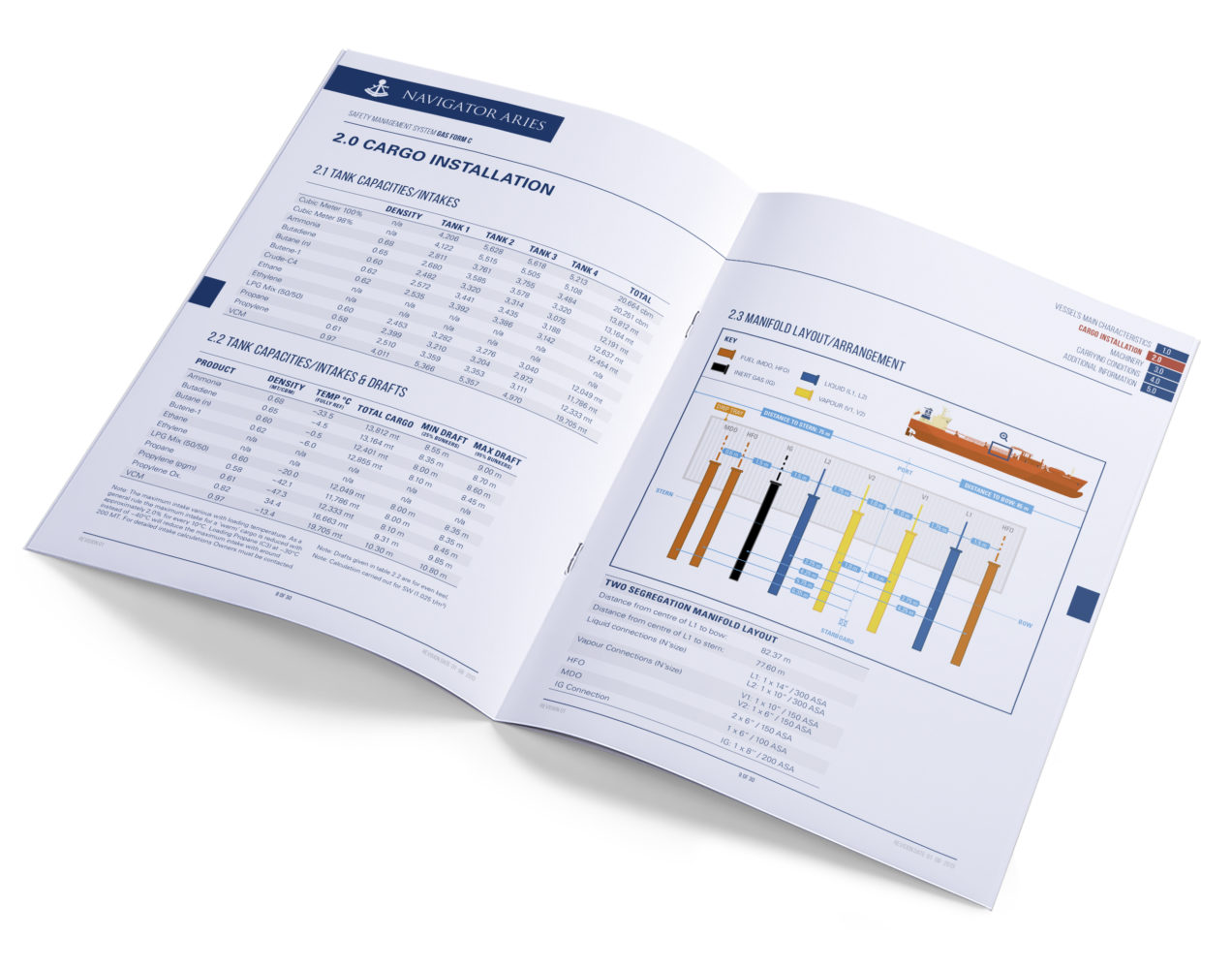 We reviewed the Gas Form C design in detail, working closely with the client to understand the challenges of the documents, how they were structured and define the reader requirements. From the outset it was clear that diagrams could have a significant impact in aiding the understanding of complicated descriptions and technical data.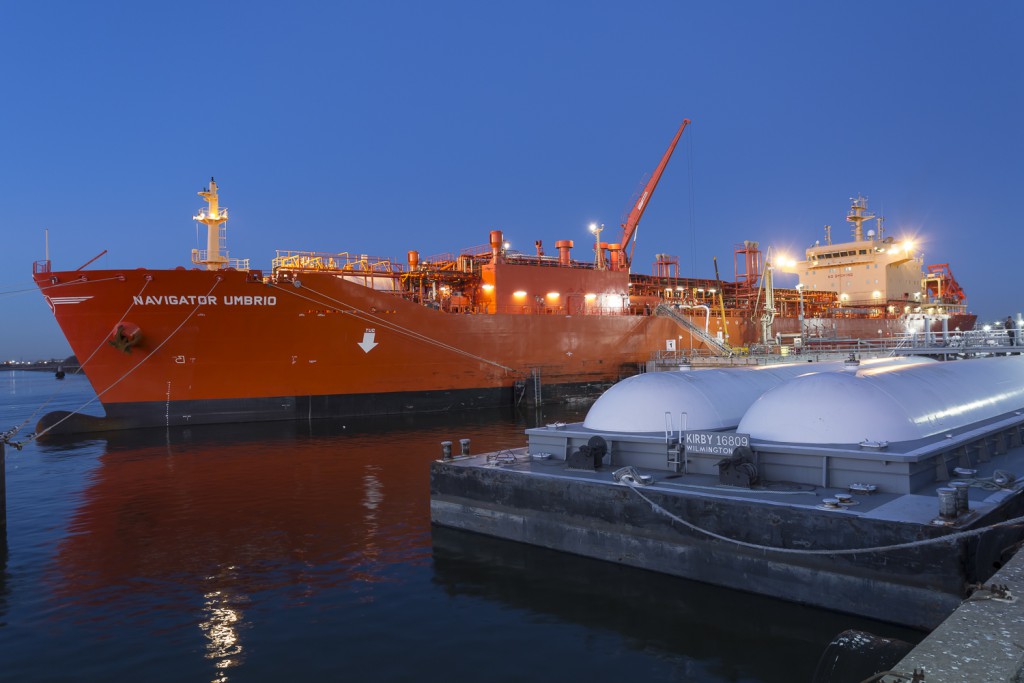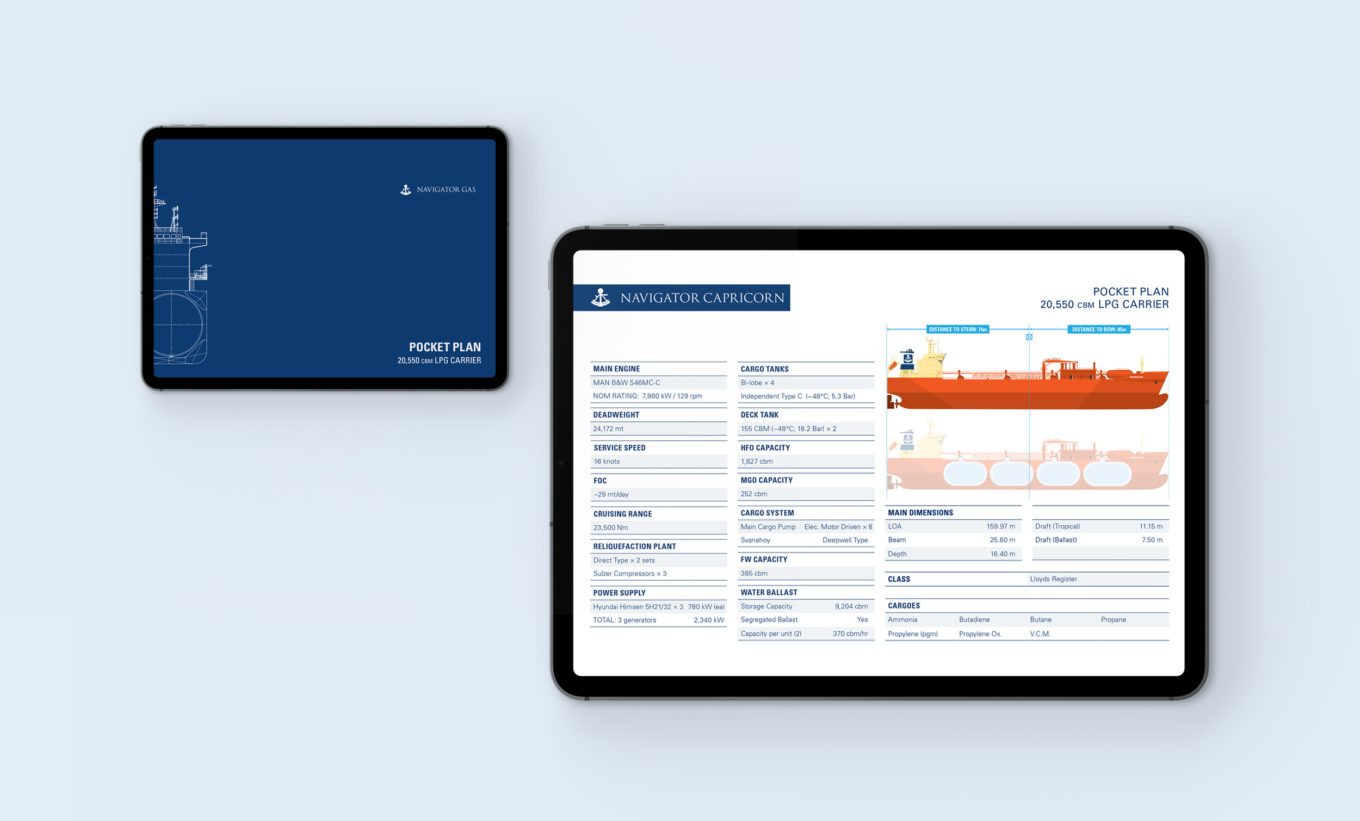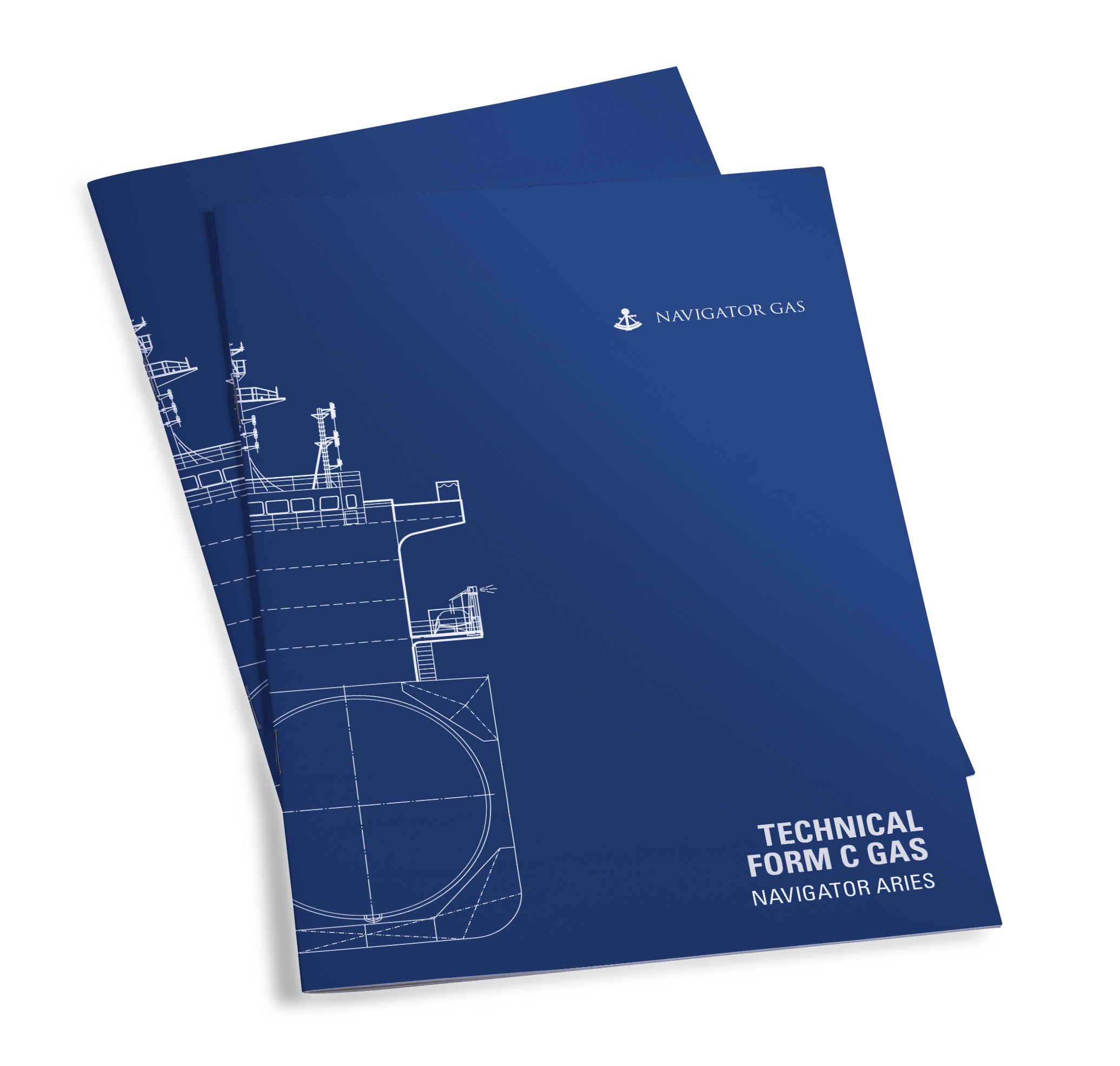 After producing a concept of the document as a template, we applied the design to 38 different gas tankers. Our Gas Form Cs designs were created as interactive PDFs; they focus on reader navigation and ease of use, incorporating technical diagrams and tabular data. A print ready version was also created.
At the time of release the design was unparalleled in the sector, setting a new information-led standard for Gas Form Cs.