A document presenting the cultural vision and overall strategy for Herefordshire over the next ten years. The outcome was a printed A4 booklet, also available to view digitally on The Shire website.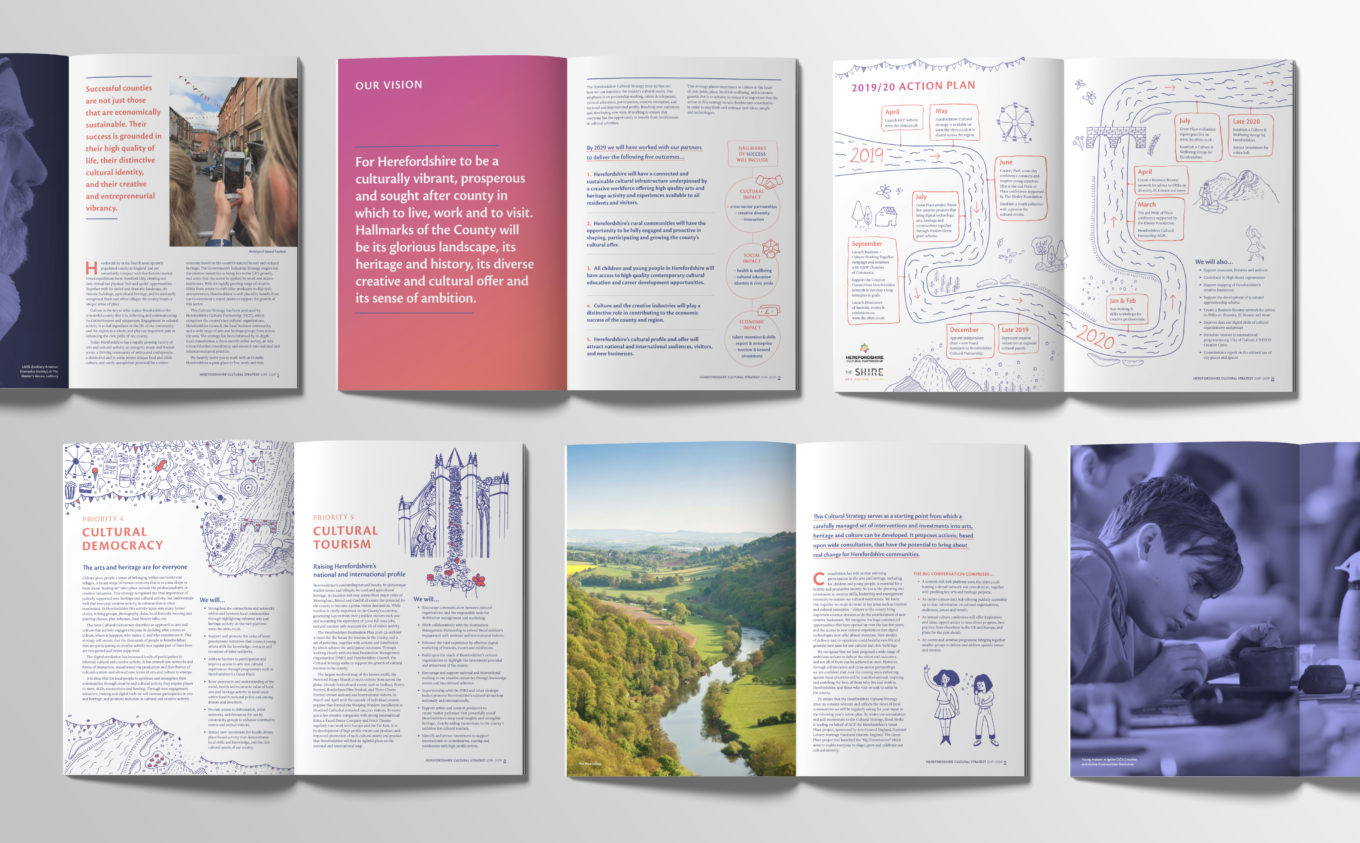 The brief was to present their vision for the next ten years, including information on the five priorities and an action plan for the next two years, in an engaging, attractive document. We arranged the document into four logical sections, allowing the reader to easily navigate through the information.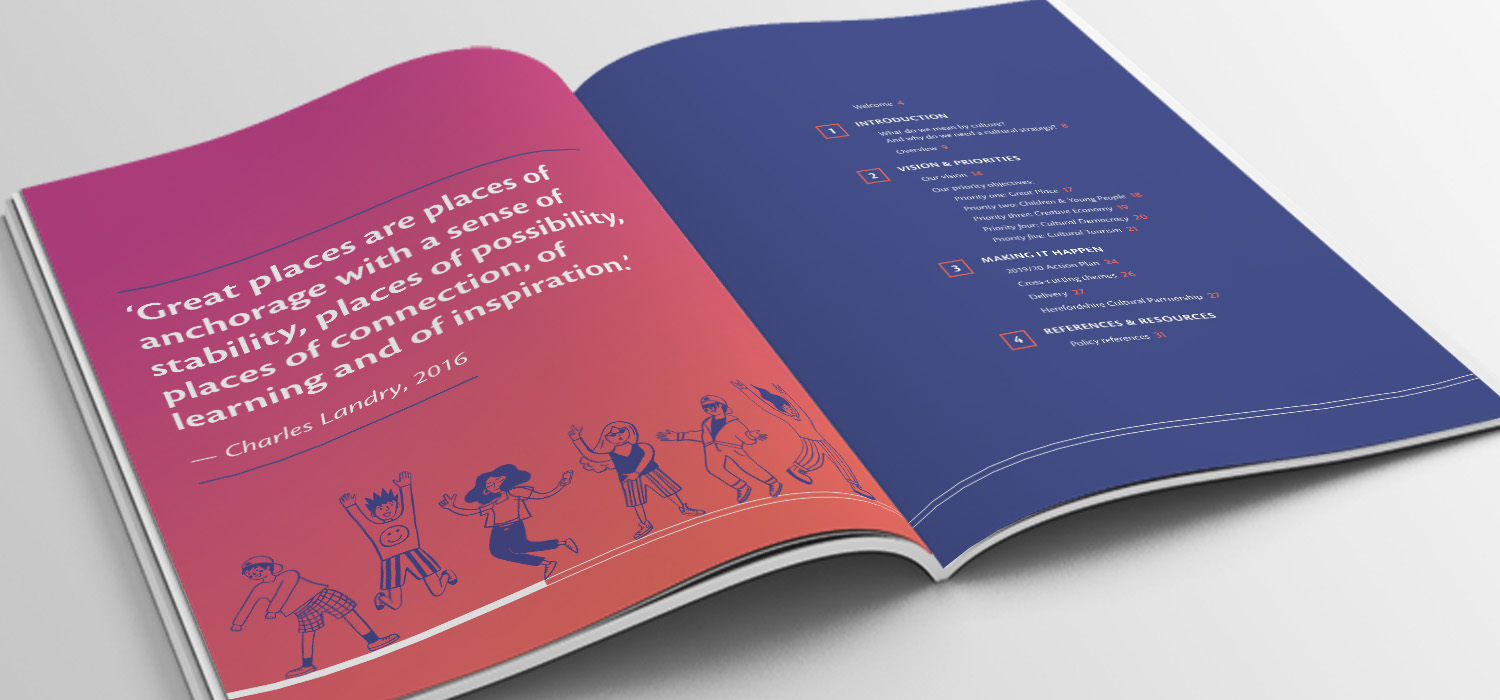 We worked with a group of five student illustrators from Hereford College of Arts to form playfully illustrated spreads. The collaboration with the Art College aided us in communicating the message of the document by displaying a real example of creativity in Hereford.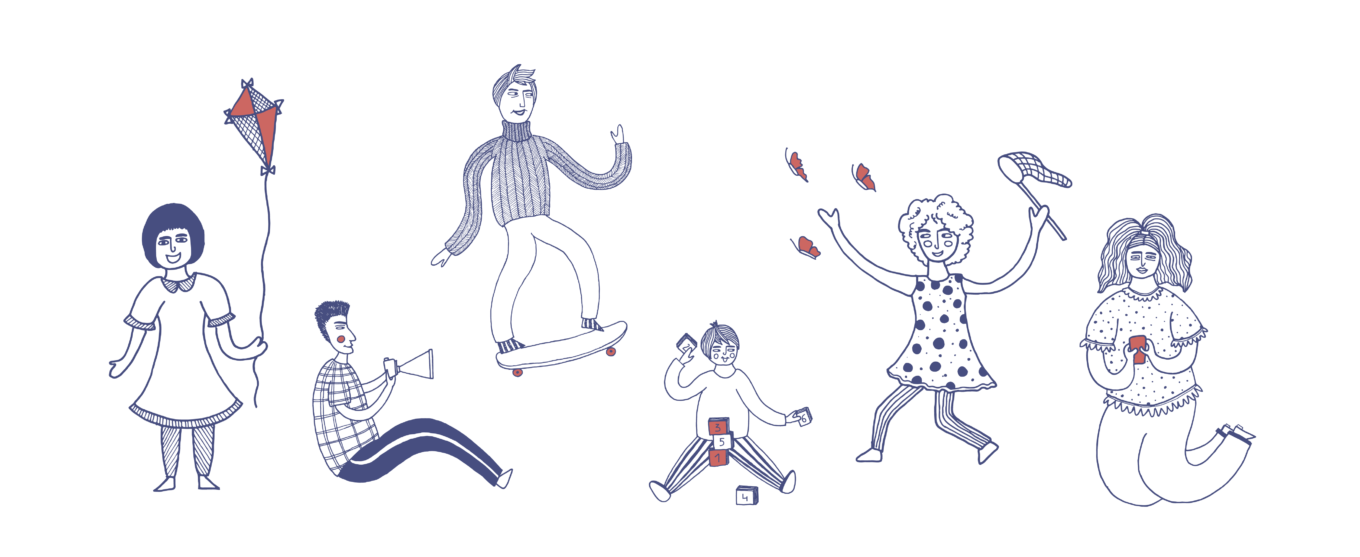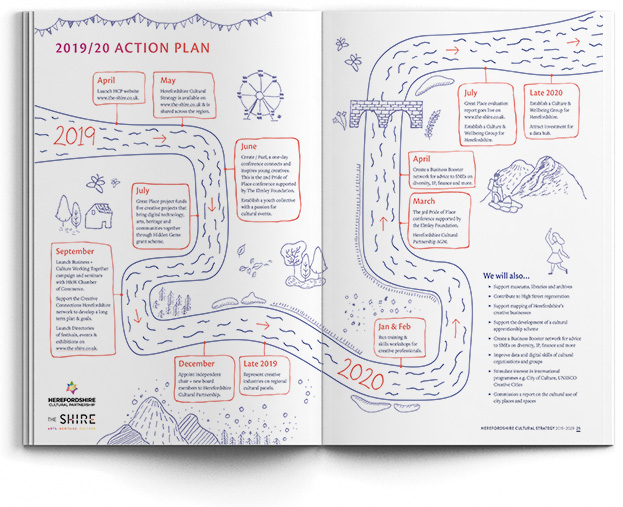 One of the challenges of working remotely with the illustrators was bringing their five unique, individual illustration styles together with the rest of the document, whilst keeping the overall look and feel in line with the existing website.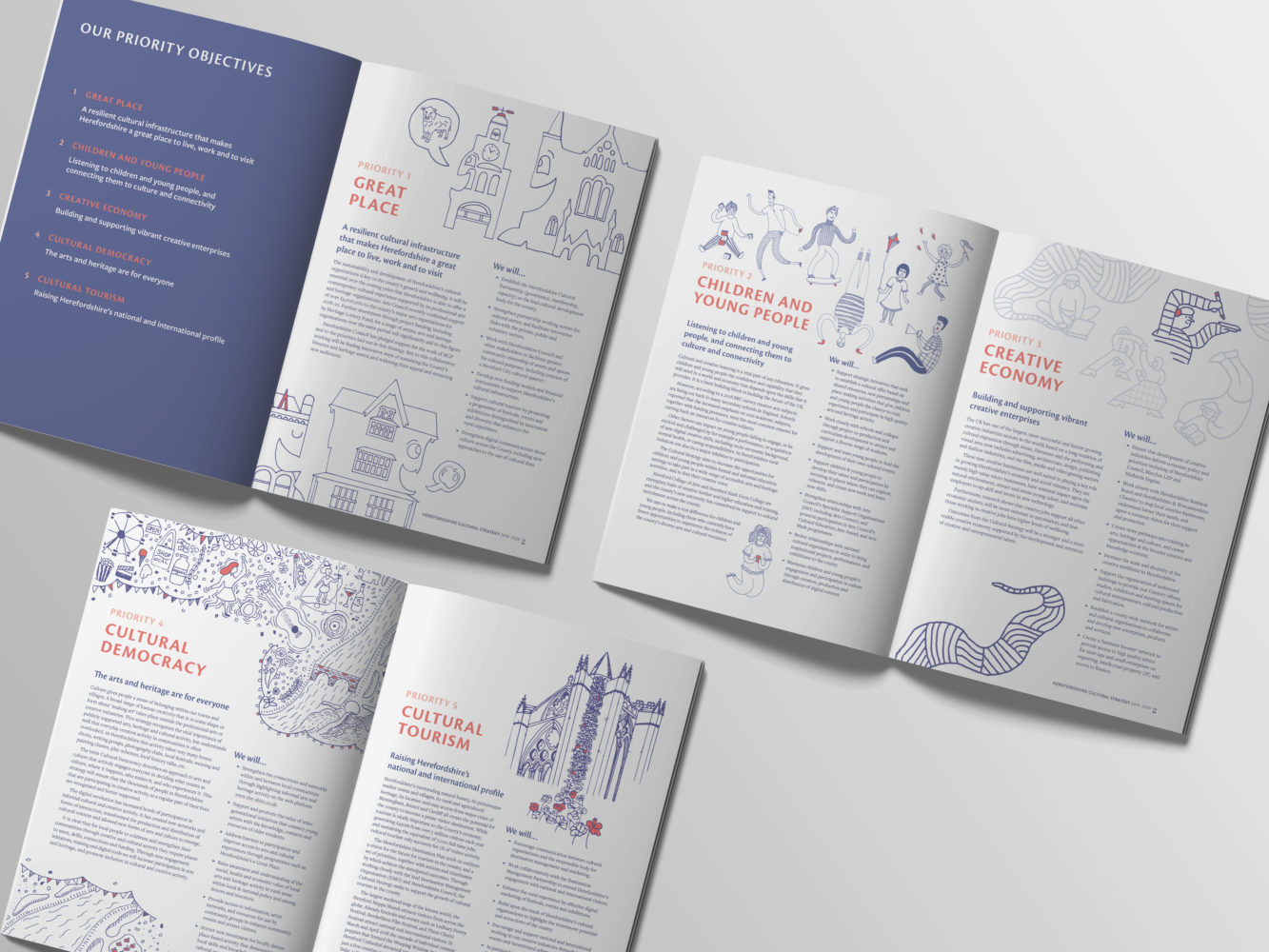 ---
"It was wonderful walking into the office this morning to find the Cultural Strategy back from the printers. It looks brilliant. There are only a few people in the office this morning and I've already had one "Wow, who designed this?" comment. I am delighted with the final production. Thanks so much for TDL Creative's great support, ideas, design … and patience! I very much hope that there will be a chance for us to work together again soon."
Chief Executive, Rural Media
---