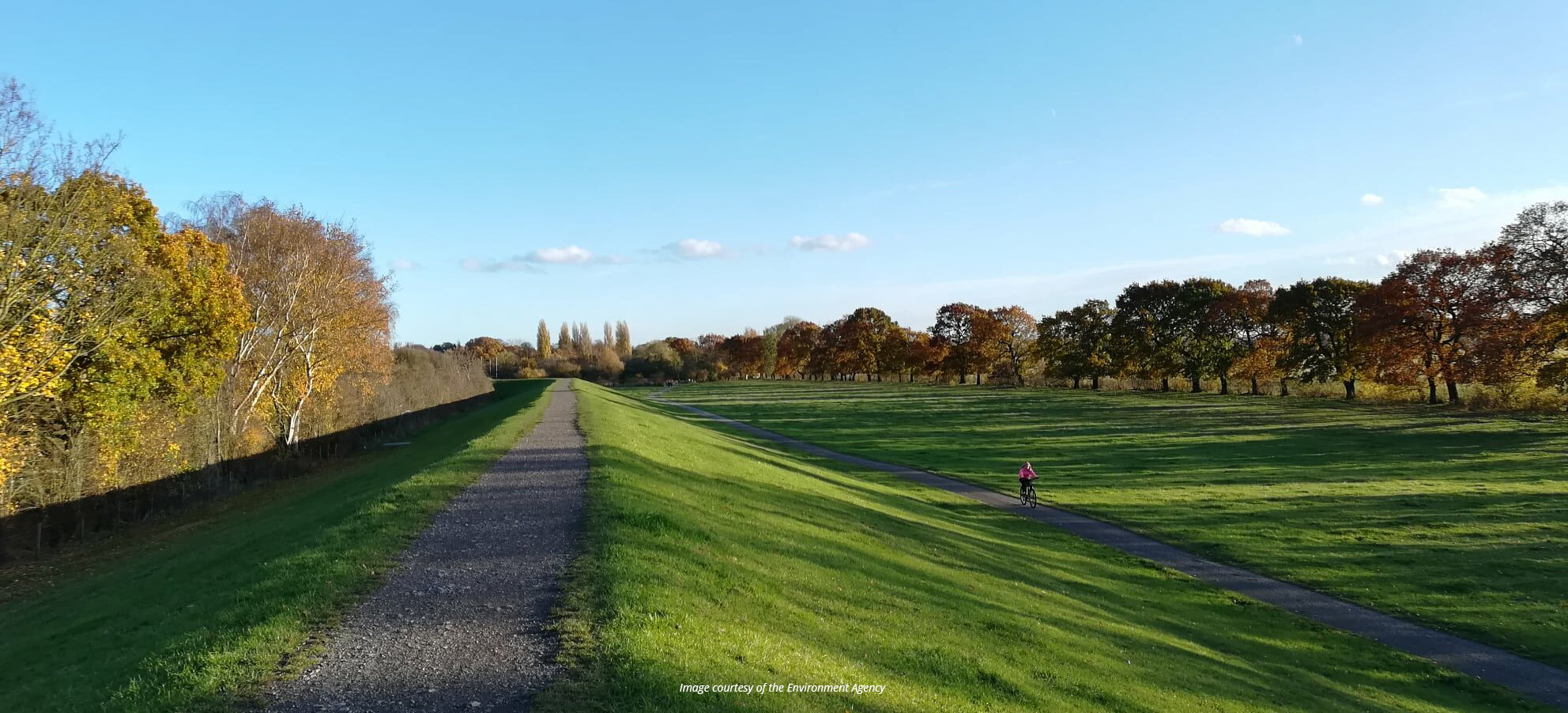 THE CHALLENGE
Local park users needed to be informed of the access changes around an Environment Agency & BAM Nuttall site whilst flood alleviation works were carried out. The wayfinding materials needed to be clear and informative, but also be suitable for an outdoor setting.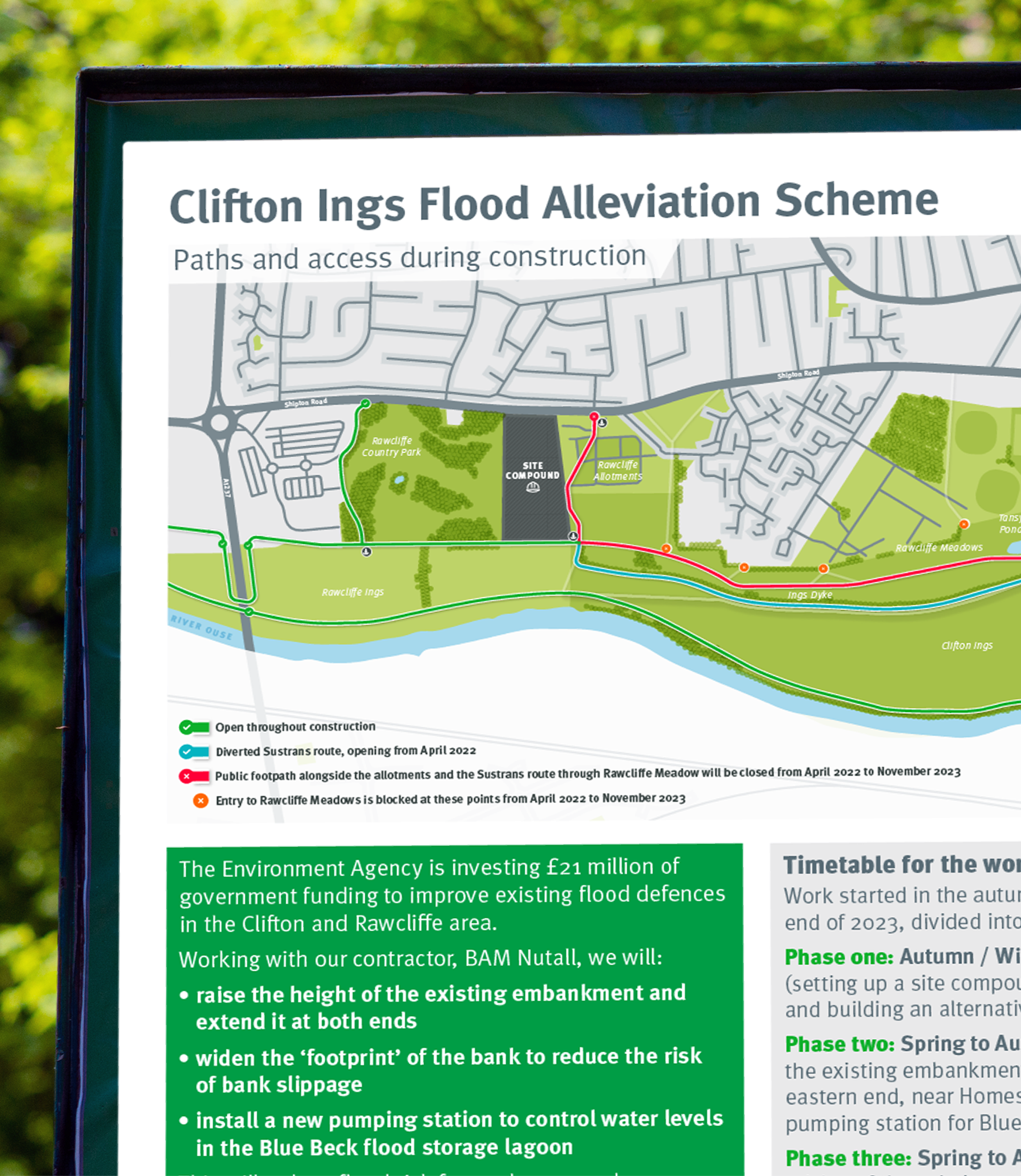 THE SOLUTION
Whilst still adhering to the Environment Agency's brand guidelines, we created a set of informative and clear materials that worked in harmony with the surrounding parkland.
We kept the design bright and optimistic by applying multiple shades of green. The colour system helped to reinforce the message that the works would not affect the lush landscape and local area.
The final outputs – a poster and flier – meant that people living and working around the site found it easy to understand how the works were improving existing flood defences.
We were thrilled to be able to deliver these graphics for The Environment Agency & BAM Nuttall – which are both functional and in-keeping with the natural setting surrounding them.
Sammi Loerns, Head of Editorial Design at TDL-Creative and Lead Designer for this project