Broadspectrum, a New Zealand based contractor, asked us to create an illustratively-styled brand for a tender submission. They wanted to bring together tradition and culture with a modern design style to represent the Rotorua Wastewater Treatment Plant.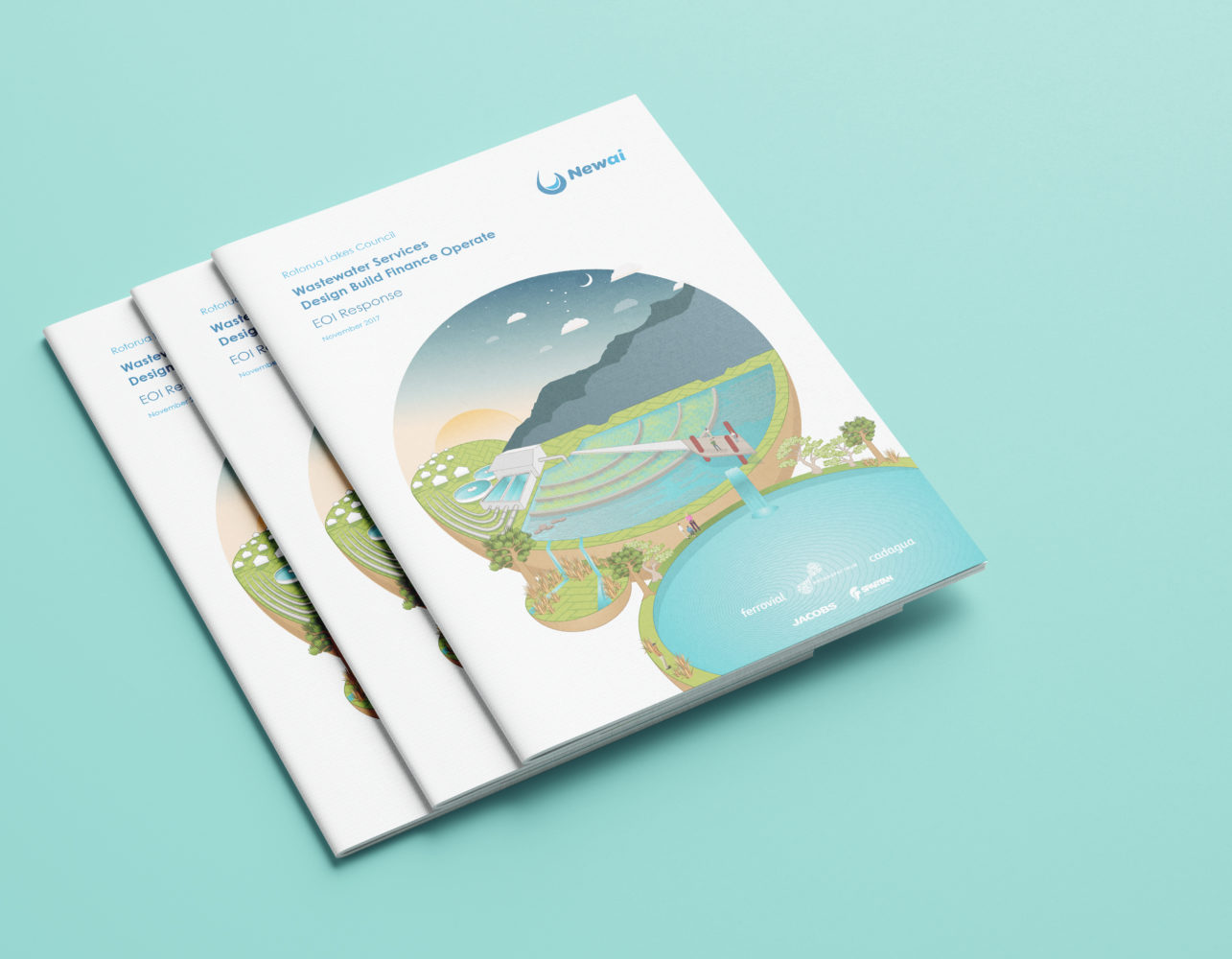 We spent time researching and understanding Maori culture and symbolism to create an illustration that was modern and far removed from the typical corporate approach.
We used a design based on a Hei Matau, a fish hook symbol, that is said to represent prosperity and safe travel over water. It worked particularly well for the iconography as it also gives the shape of a water droplet. Combinations of blues and greens are used to signify water and the environment.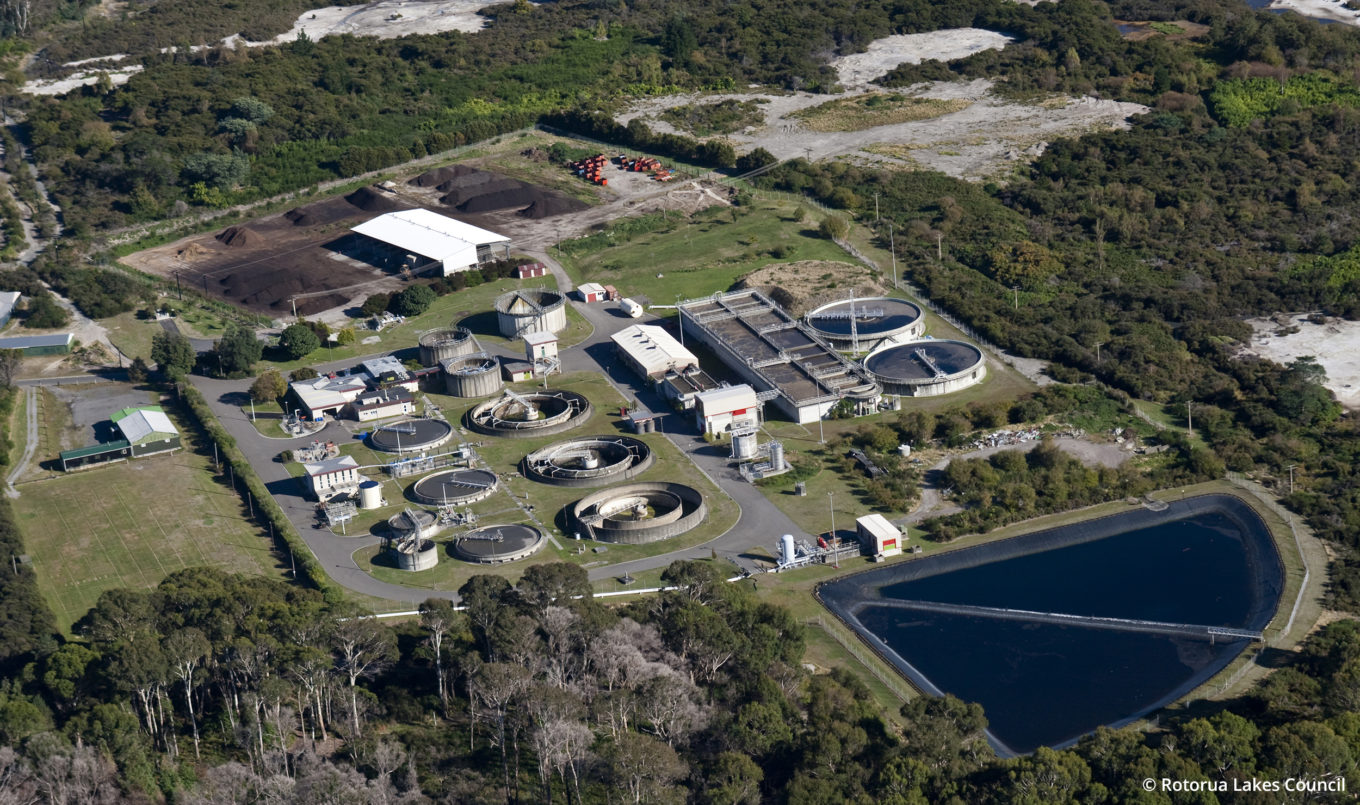 An abstract approach for the illustration was used so we could include traditional Maori fabric patterns in the design. The tender was heavily based on delivery concepts, allowing us to manipulate the scale and perspective of the proposed water treatment plant, to give a more creative look to the designs.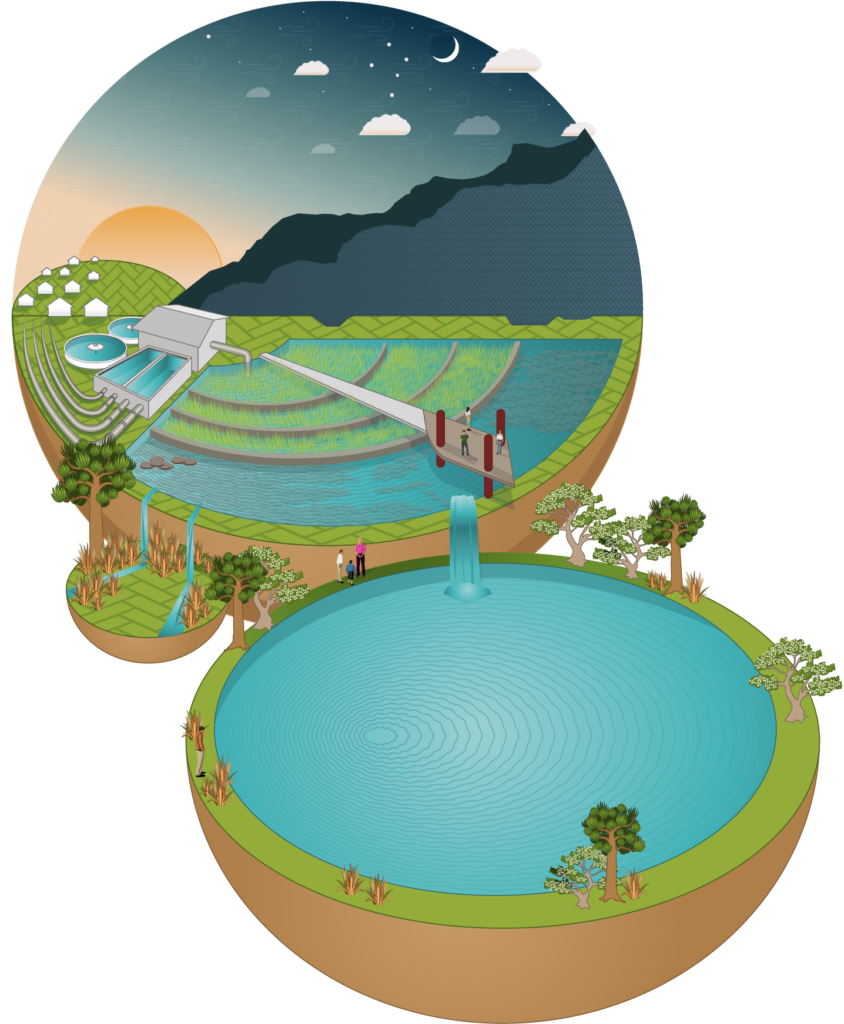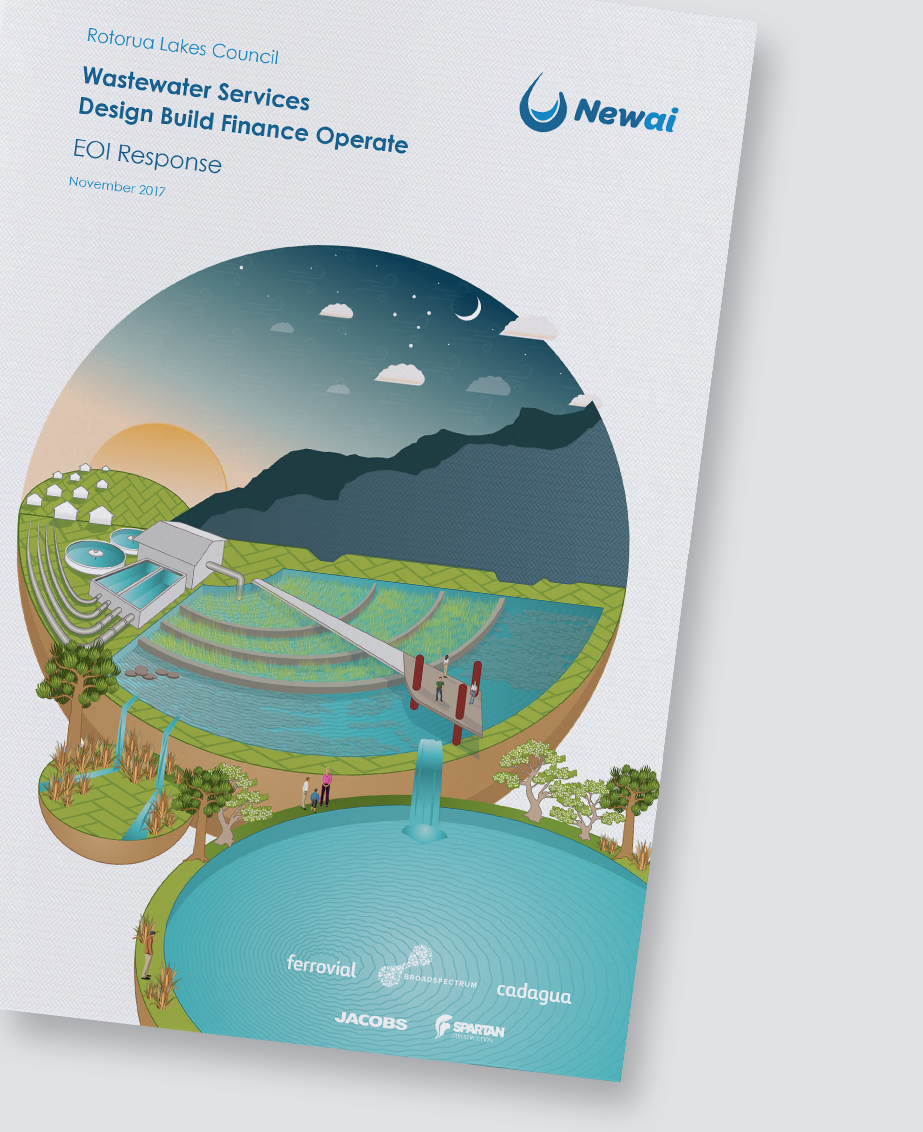 Broadspectrum were very happy with the final look and feel of their tender submission, they loved how different it was to their usual corporate look.
---
"We've been really pleased with what's been produced and have also appreciated how easy it has been to work with Tom and the rest of TDL."
Proposals Manager, Pre-contracts
---