Highlights this month included:
Abbey completed her internship at the end of this month. She's been working hard over the past 8 weeks, producing marketing and communication strategies for TDL and supporting the launch of TDL-West Midlands. Abbey generated both online content and also printed material which will be used by Oliver in his new business meetings at the beginning of 2016. Thanks so much Abbey– you will be greatly missed!
The team had a fantastic Christmas party on the 11th. The festivities kicked off in the afternoon with a classic round of Cards Against Humanity, followed by a 2 hour long cocktail-making masterclass at Be At One.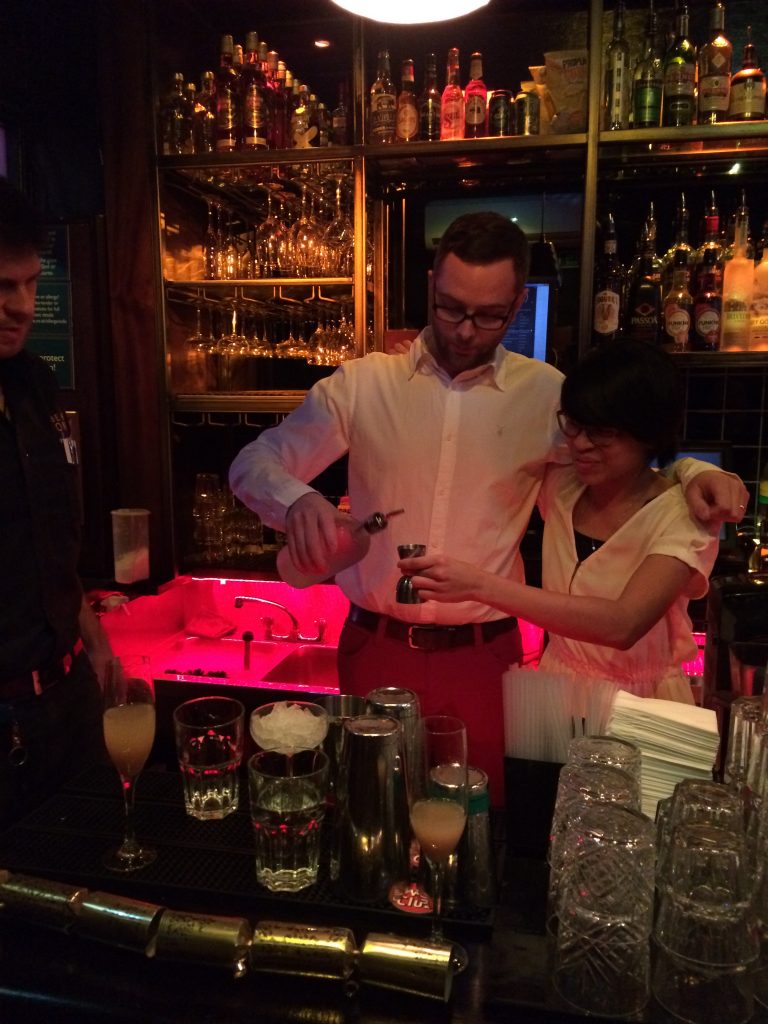 In similar spirit to a three-legged race, we had to pair up and attempt to make two cocktails with only one hand each! Needless to say, there were a few spillages and some awkward hand movements (Dave) when shaking up our drinks.
Next stop was No.1 Duke Street to exchange Secret Santa presents and sample some more beverages, followed by a three course Christmas dinner at One Kew Road. What a lovely way to close a fantastic year for TDL, and also to say farewell to Abbey who is going home to the US and Fran who is starting a new job in January.
TDL has some exciting new clients and projects to look forward to in 2016. The SEO on the website has really drawn in some interesting new business opportunities and the whole team is looking forward to starting the New Year with a BIG BANG.
Save
Save
Save