At TDL we are always looking for ways to reduce our impact on the environment. We are big coffee drinkers in the design studio and heard how you can recycle used coffee grounds to grow mushrooms. Feeling inspired, we decided to give it a go and design some simple instructions to spread the mushroom love.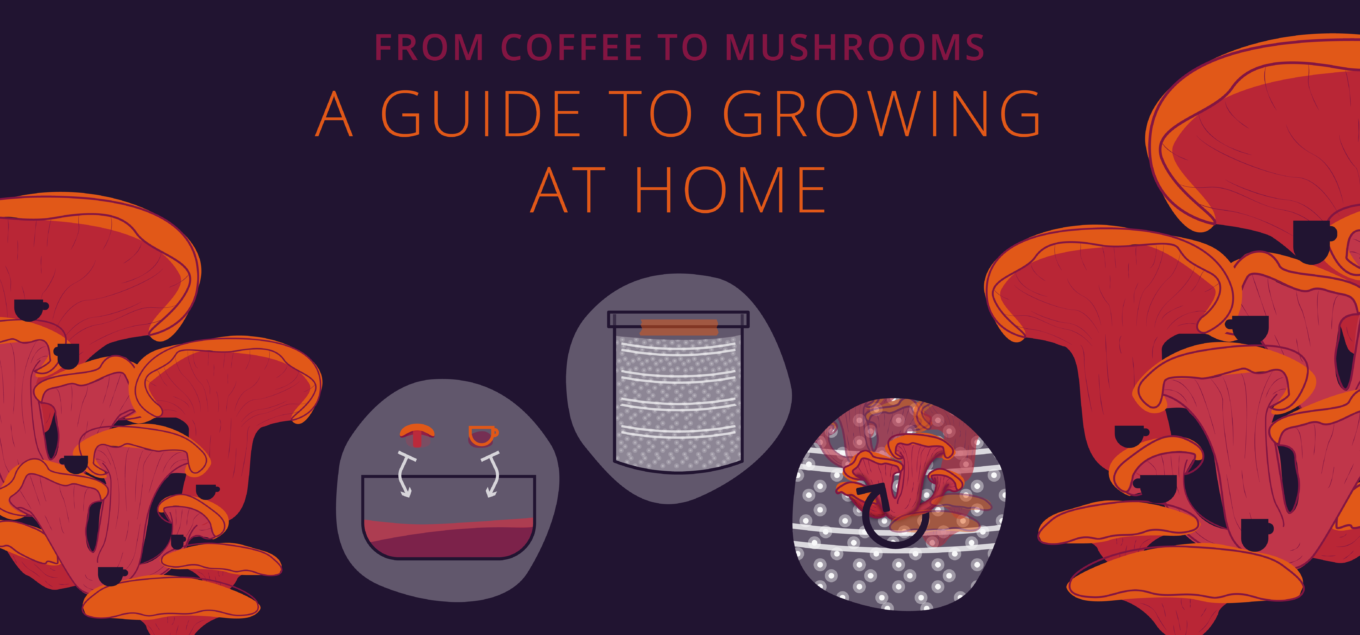 Understanding the mushroom lifecycle
Before you begin growing it's important to have a basic understanding of the lifecycle of a mushroom.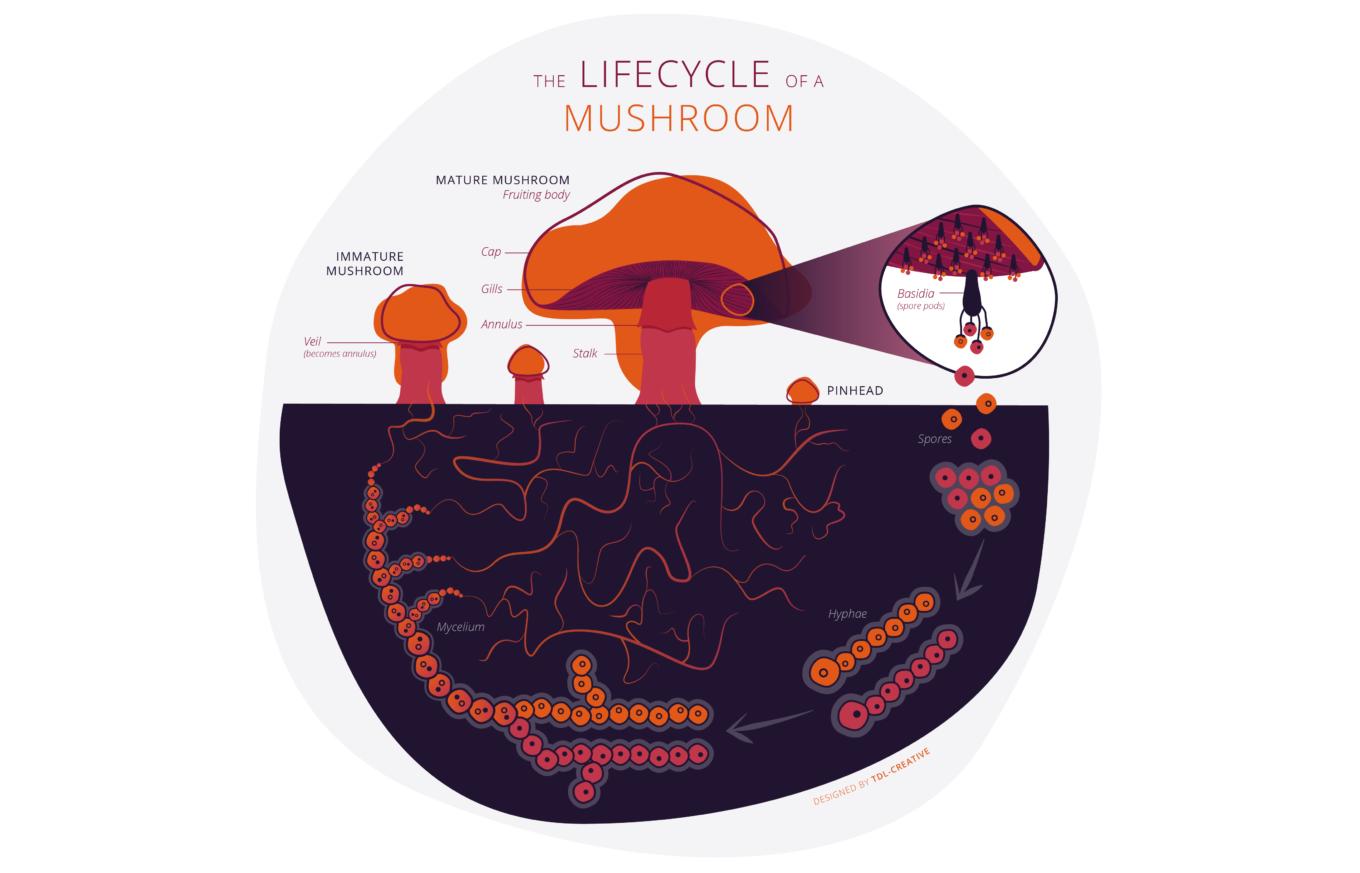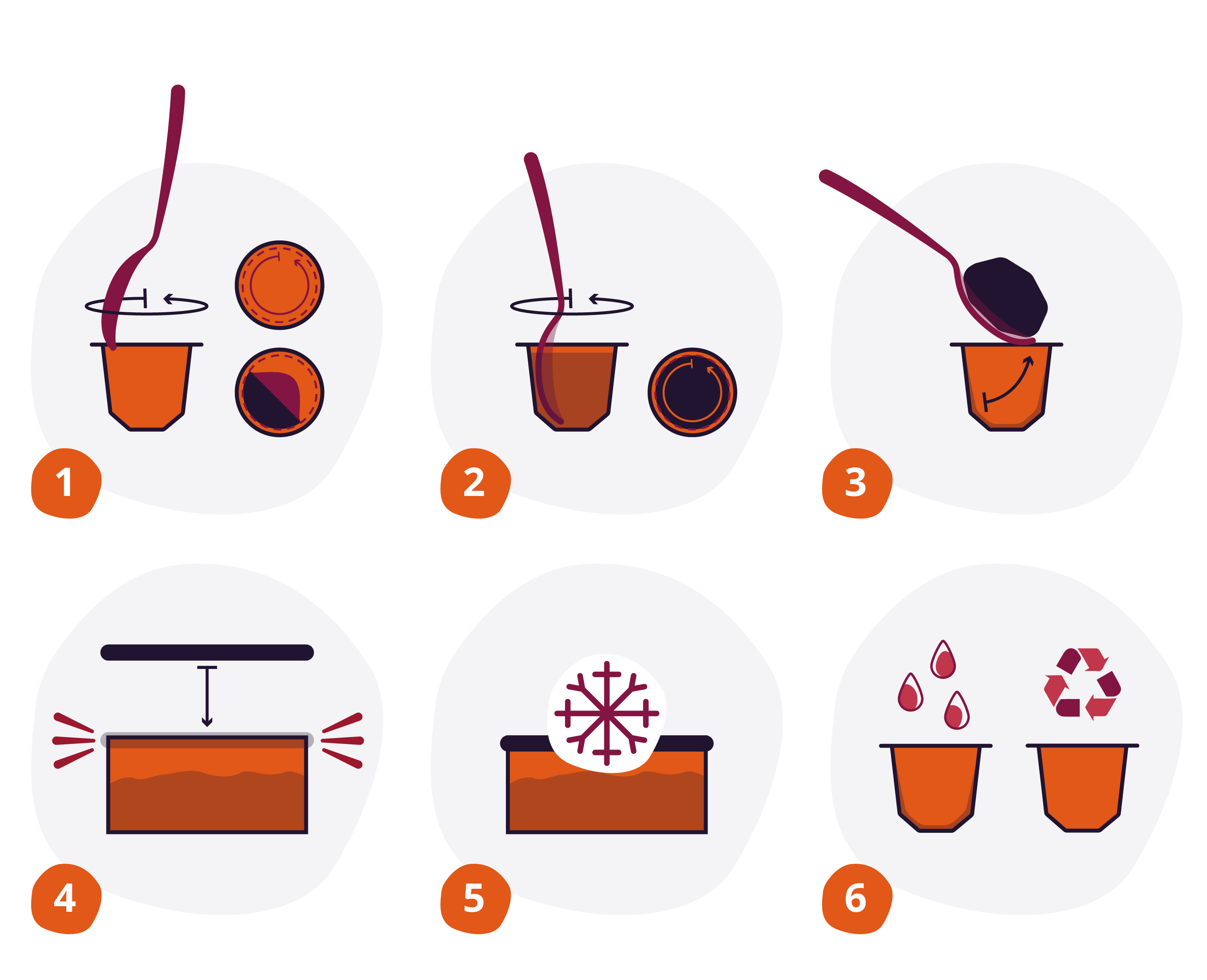 Sourcing the coffee
Using coffee from Nespresso Capsules
We started with an ambitious goal to recycle the coffee from used Nespresso capsules. The coffee grounds need to be fresh (same day as inoculation) to avoid the growth of unwanted bacteria getting into the mix. You do need a lot of grounds to fill a grow bag which can be a hurdle unless you are getting through a serious number of capsules in a day. We didn't want to give up on the idea so stuck to collecting coffee at the end of the day and freezing the grounds, using the method below. Alternatively, you can pop into your local coffee shop and ask if they wouldn't mind you collecting some used grounds, most places are more than happy with this.
Growing the mushrooms
Below are the steps you need to follow to grow mushrooms at home.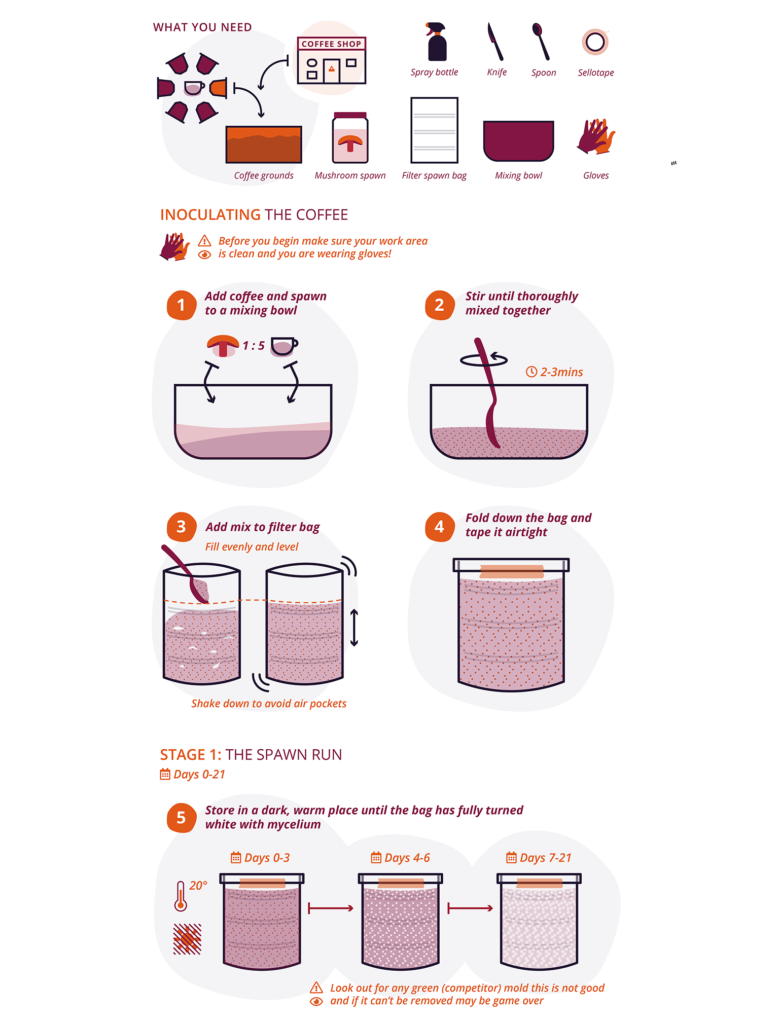 ---
Our growing journey at TDL
Now you know how to grow mushrooms, we wanted to share our own growing experiences along with a few top tips.
The coffee
After realising that collecting coffee from Nespresso capsules alone would take a rather long time, I decided to bring in reinforcements. So I took a trip to our local (and the teams favourite) coffee shop Butter Bean and they happily handed over a sack full of used coffee grounds.
Top tip: pop in before you plan on collecting the coffee to ask when is the best time, 11ish seems to be good after everyone has been in for their morning caffeine fix. Another thing to be aware of is coffee is heavier than you think!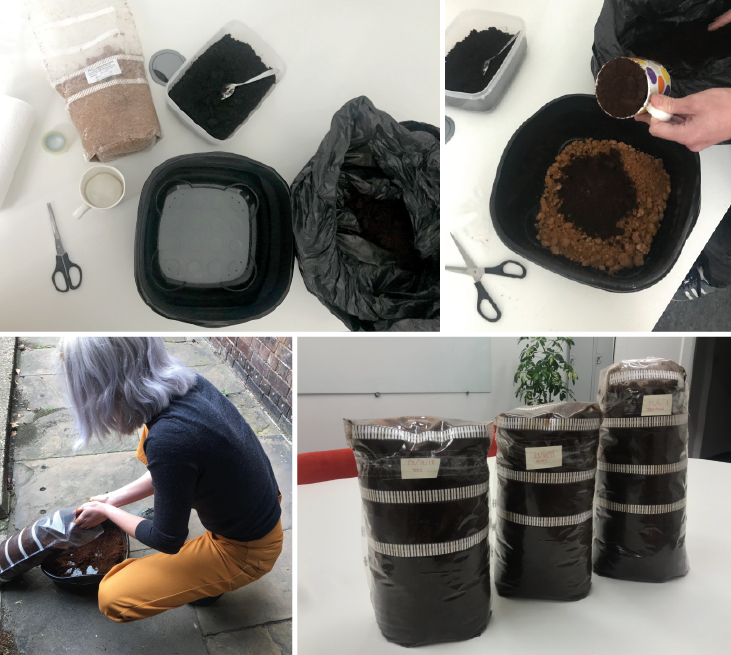 The equipment
For your first grow don't worry about fancy equipment, make use of the tools you have, as you can see, we used cups to measure quantities and a washing bowl for mixing. We ordered the mushroom spawn and filter bags from www.gourmetmushrooms.co.uk, they have a great selection including full kits and guides.
Top tip: make sure everything you use it sterilised to avoid unwanted bacteria
The disappointment
After filling three grows bags and hiding them away in the dark we patiently waited to see the mycelium spread. After 7-21 days the bags should have turned fully white with mycelium and be moved into a light area, unfortunately this wasn't the case as ours were contaminated.

Not all hope was lost
Despite the bags being contaminated with green mould we decided to move the one with the most mycelium out into the light, cut a cross in the side and see if anything happened. And to our surprise mushrooms did eventually appear! Although not fully successful this time, I believe using the lessons we learnt from the experience we could be cooking up some scrummy mushroom dishes soon!