ACEVO asked us to create a document that visualised their membership journey. The resulting digital brochure is engaging and promotes the scheme to new and existing members.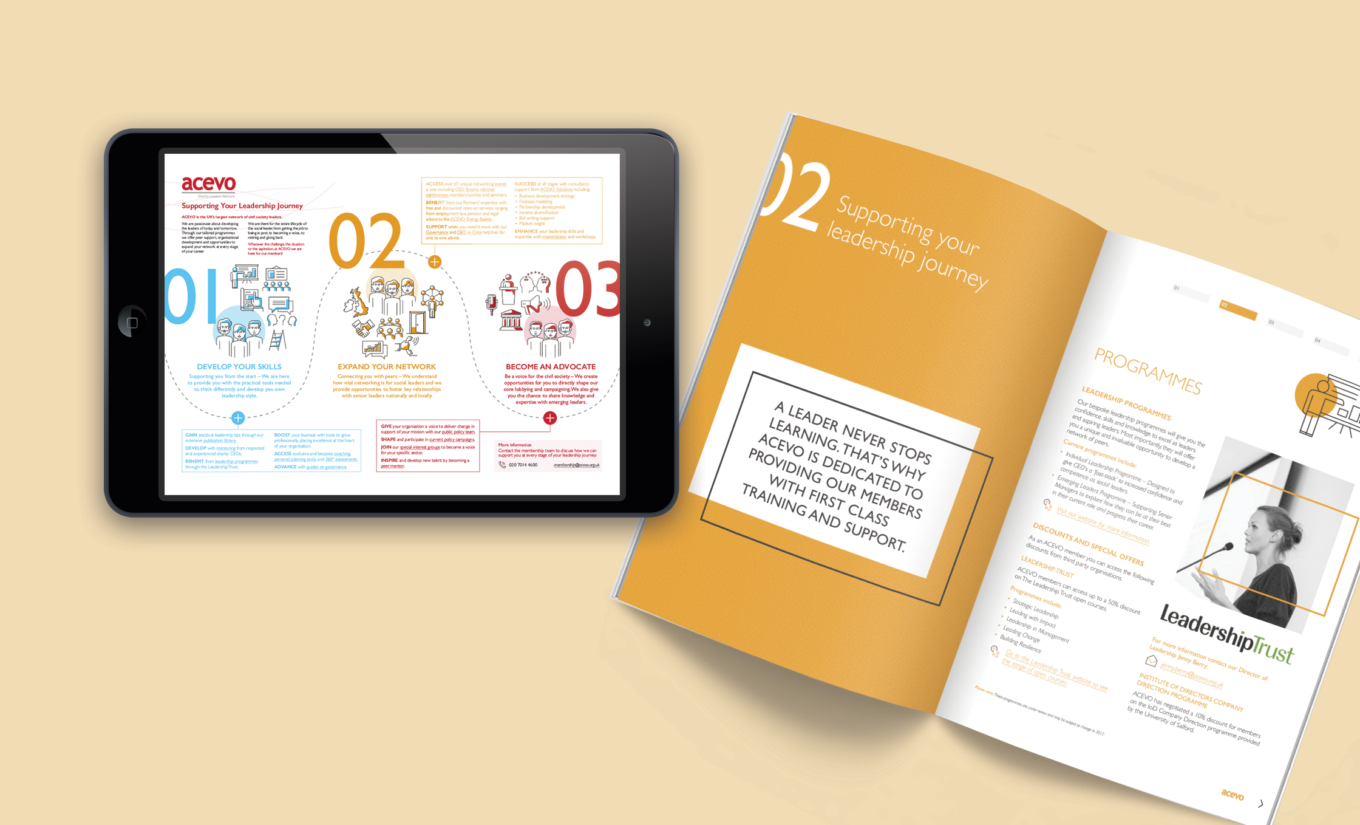 We were asked to design a document that promoted the benefits of ACEVO membership and attracted new members. The final solution needed to be visually appealing and easy for the reader to navigate through, to find the information that is relevant to them.
We split the project into two elements; a visual journey of a member's career and how membership could benefit them along the way. We knew the content was likely to be viewed digitally so we created an interactive brochure.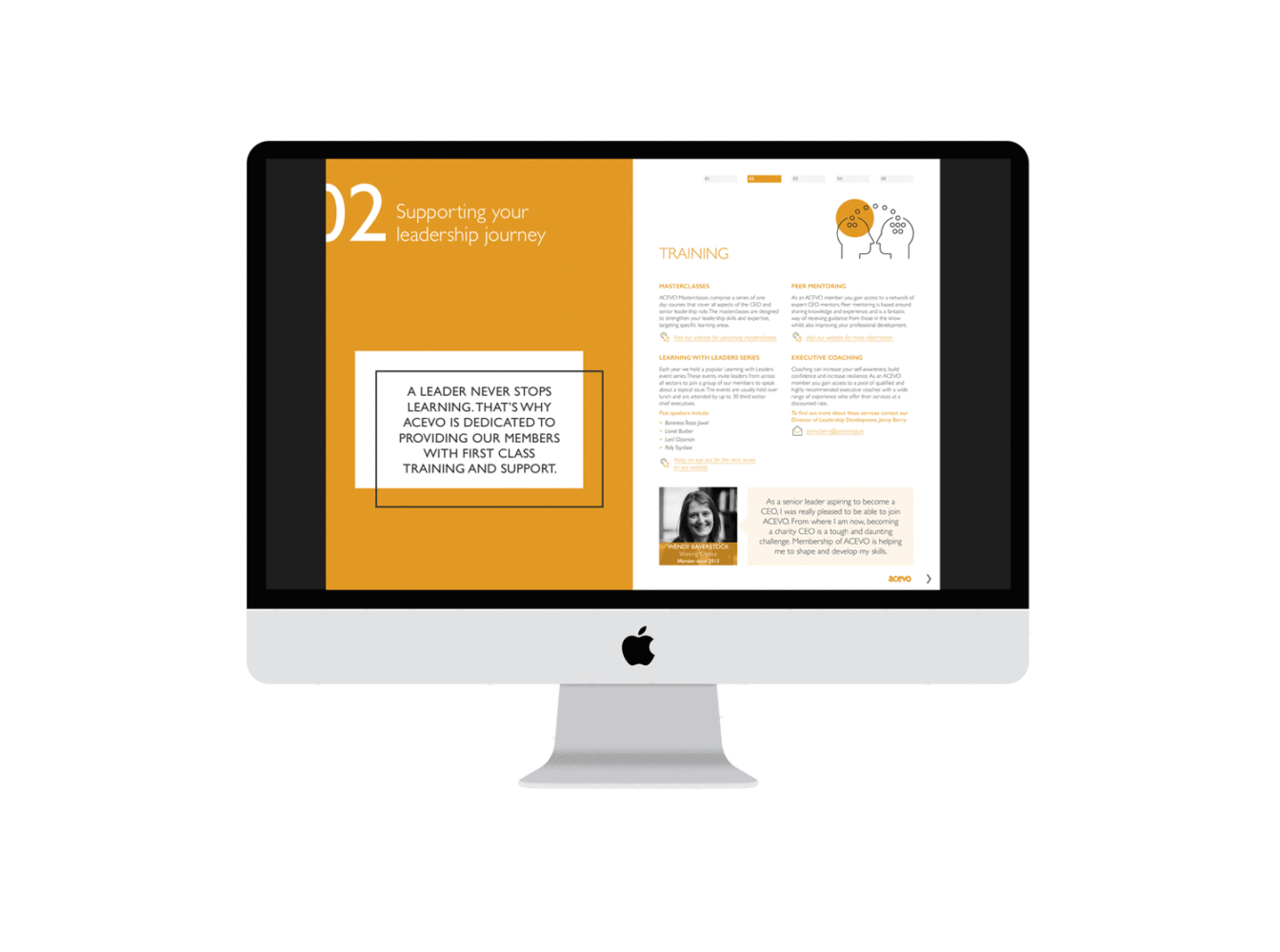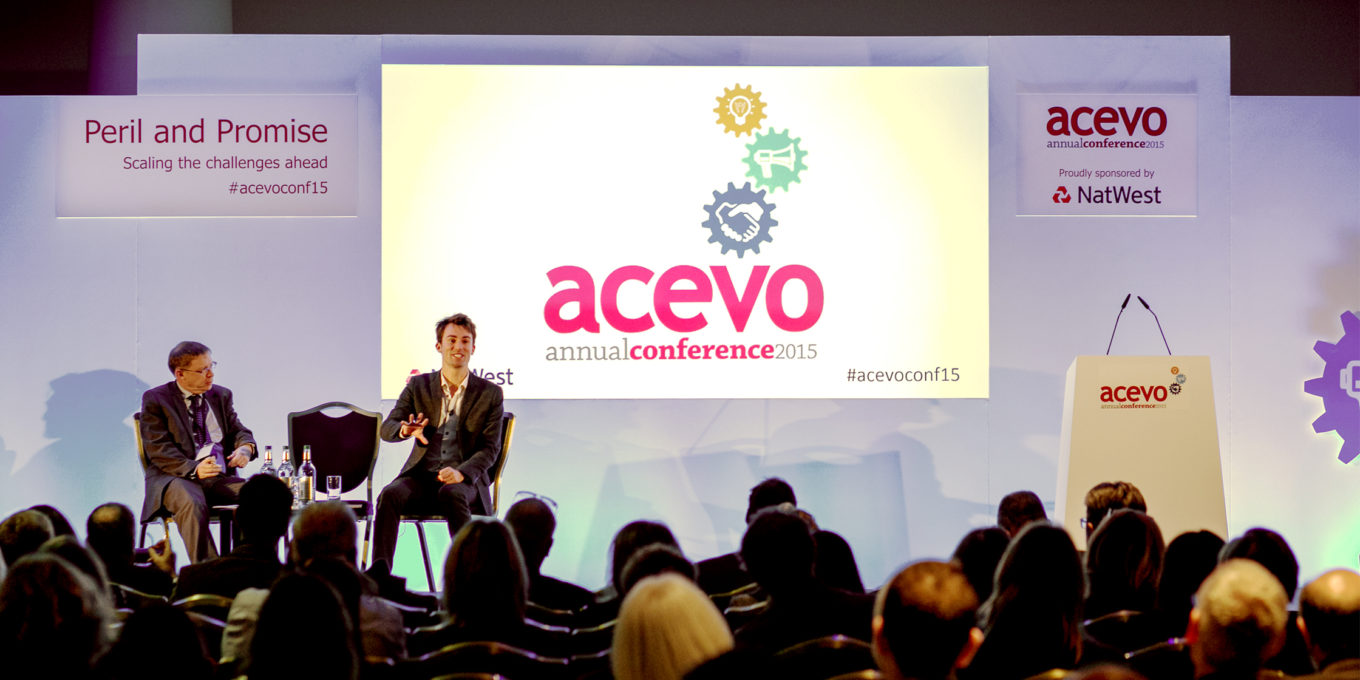 The brochure has interactive features and clear navigation that is usable across multiple devices. The journey graphic is used as the golden thread of the brochure.