A self-directed project from the 'TDL Explains' series; we researched avalanches and produced a guide to keep people informed and safe on the slopes.

Inspired by the Winter Olympics, and coupled with the fact that ski reports were opening post-COVID, the team began thinking of ways good design can help people stay safe when they got back on the slopes. Avalanches can pose a real threat to those seeking thrills off-piste, so it was the perfect topic for a self-directed project.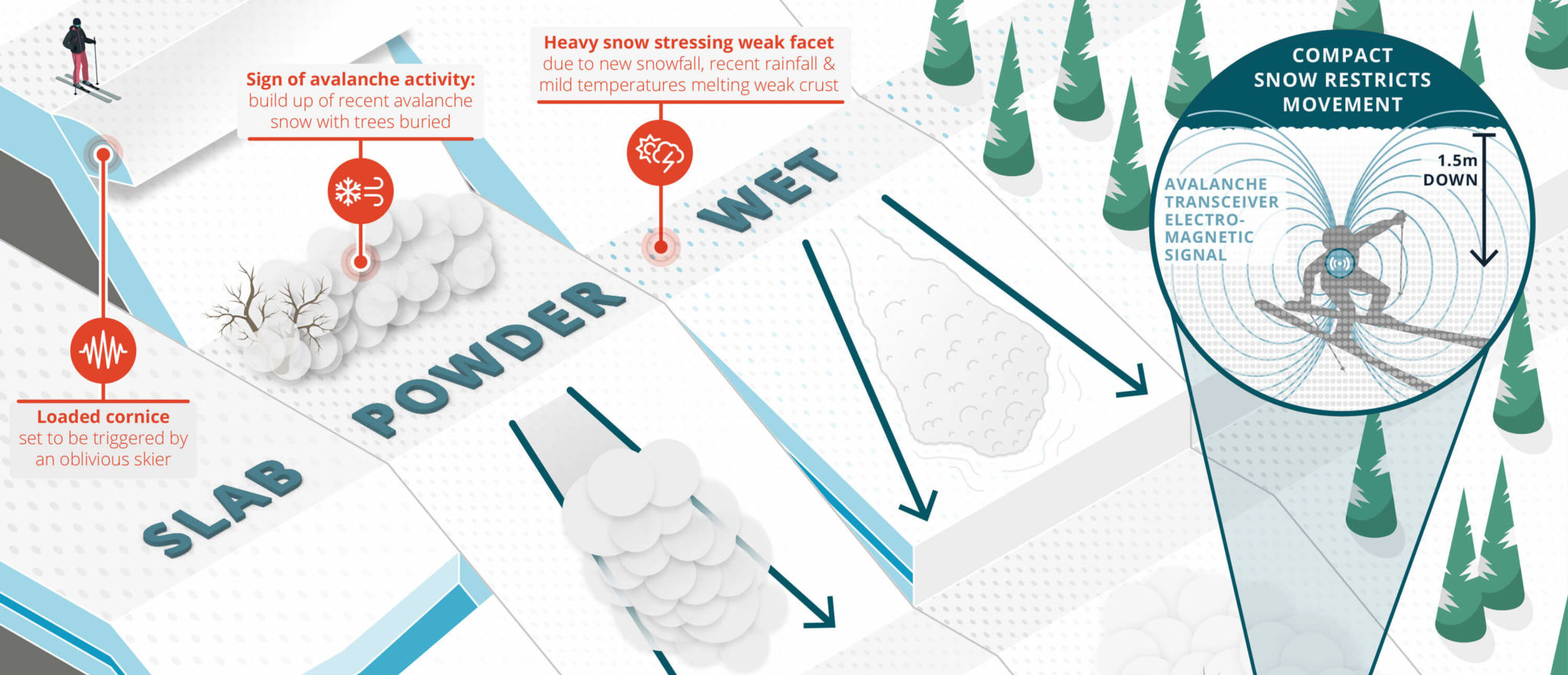 Understanding information about avalanches took quite a bit of time to get to grips with. From their different characteristics and formation, to the warning signs and precautions a skier or snowboarder must take to ensure they stay safe. 
We were learning all the way through the process, and this informed our design decisions. This involved re-evaluating the purpose of the output and understanding the requirements of the intended audience before we settled on a final design.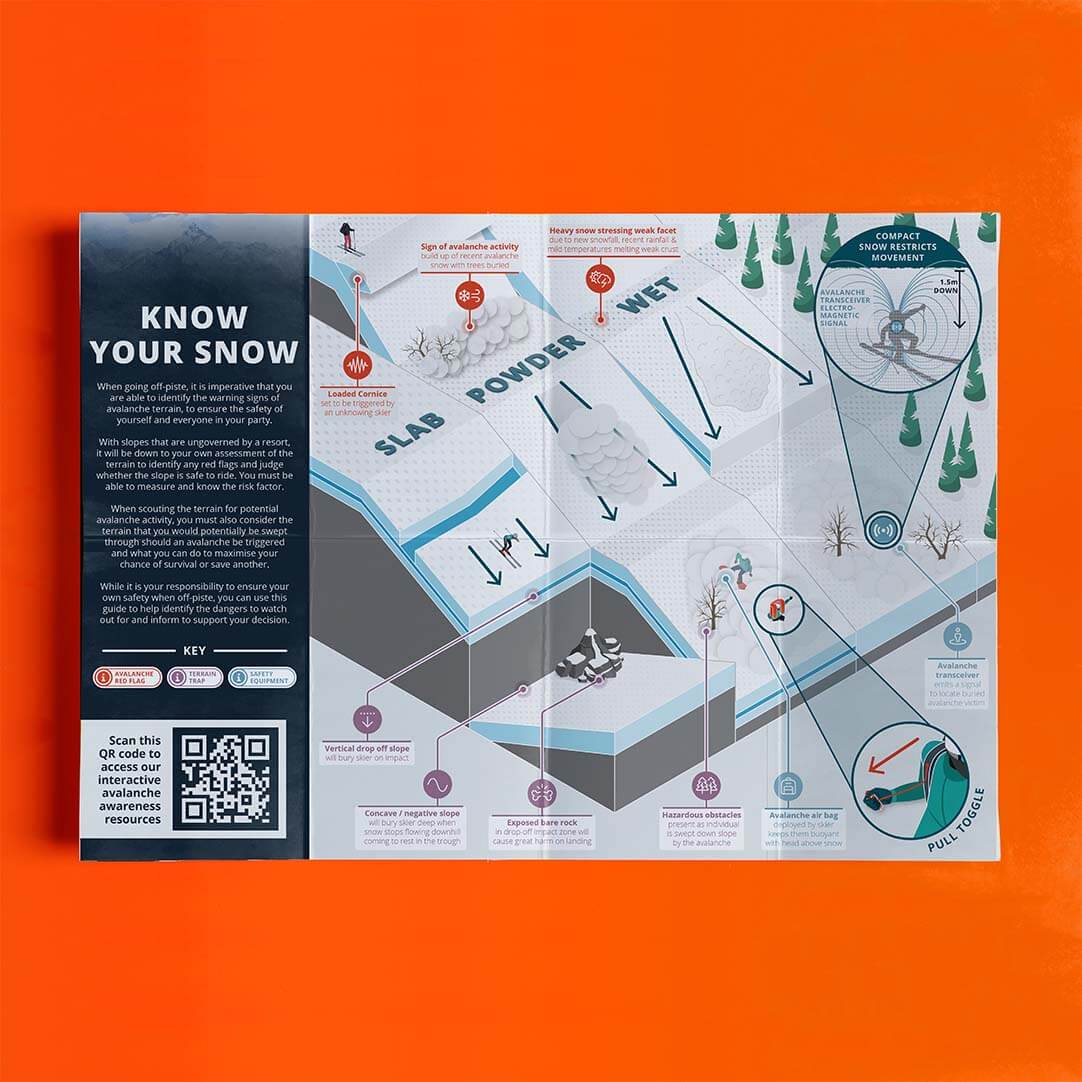 Isometric illustrations feature throughout our design; they are easy to compare and enable us to highlight key elements. 
Because of the environments this information might be read in, and the level of information to be understood, we chose a leaflet folding out to an infographic poster. The way it folds out guides the reader through the information in an intuitive way, ensuring they stay interested and not overwhelmed.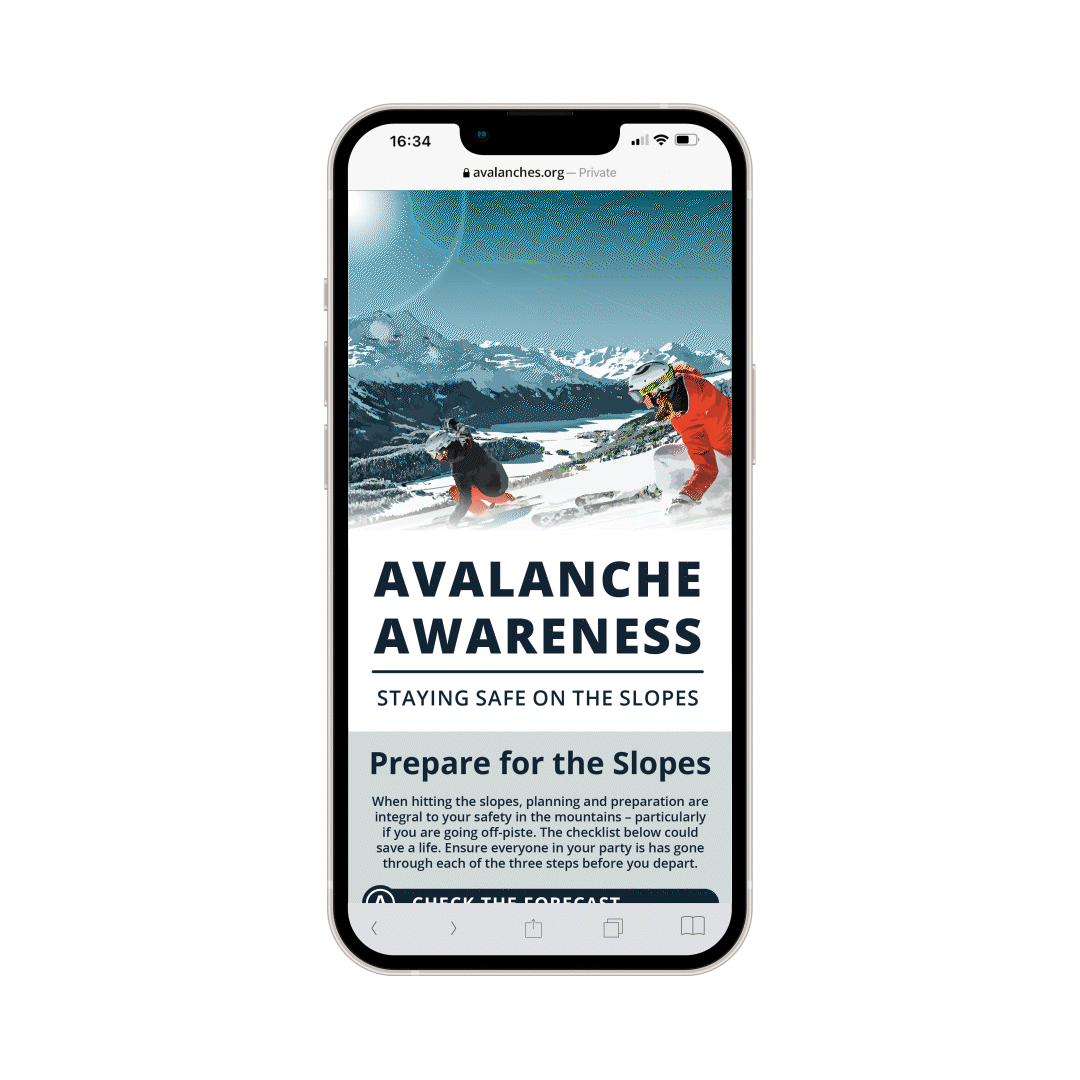 This design has been created with digital in mind. We imagine the next phase of this project linking out from the physical space to a virtual domain where illustrations could be animated, information made interactive and potentially even gamified to aid learning. In a digital space we'd also be able to easily convert to different languages. "Très bien!"
---
"'It's really great to see our designers 'deep-dive' into a new topic that's not part of their day-to-day work. These designs have been crafted to ensure the reader really understands the geographical information. I can imagine other areas would benefit from this approach, such as landslide explanations, or risk awareness for miners and other workers in hazardous locations.'"
CEO and Founder, TDL-Creative
---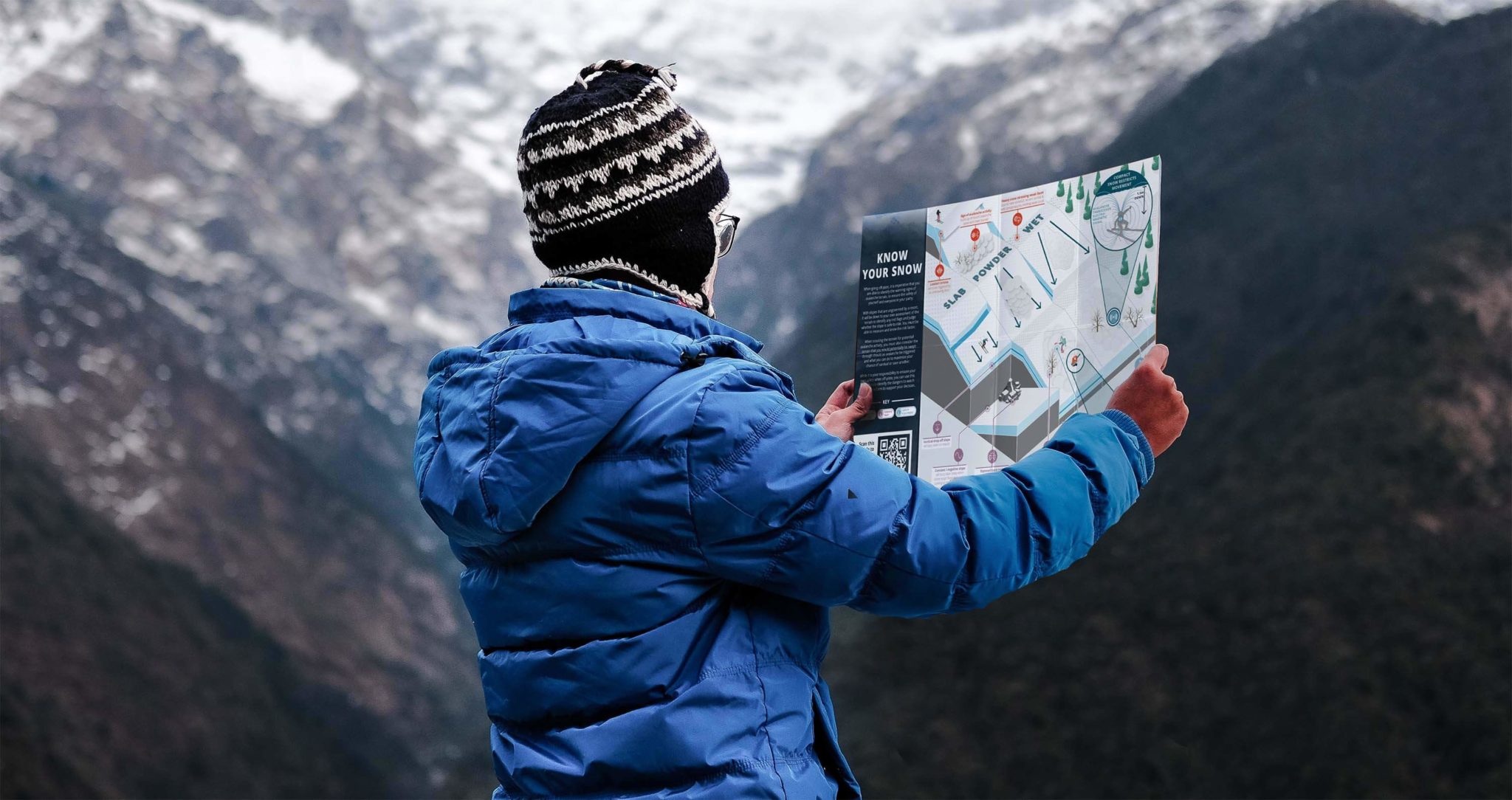 This project is part of a self-directed design series, 'TDL Explains', where we explore timely and trending topics in areas where people need to understand information. Our aim is to improve the lives of people around us through better design. 
To deep dive into our design process for this project, please see our
TDL Explains: Understanding Avalanches blog post