We were briefed by Wingbeat to design a user manual for a self-assembly radio controlled plane (a device that looks like a crow) for falconers who are training their birds – now that's the sort of challenge we like!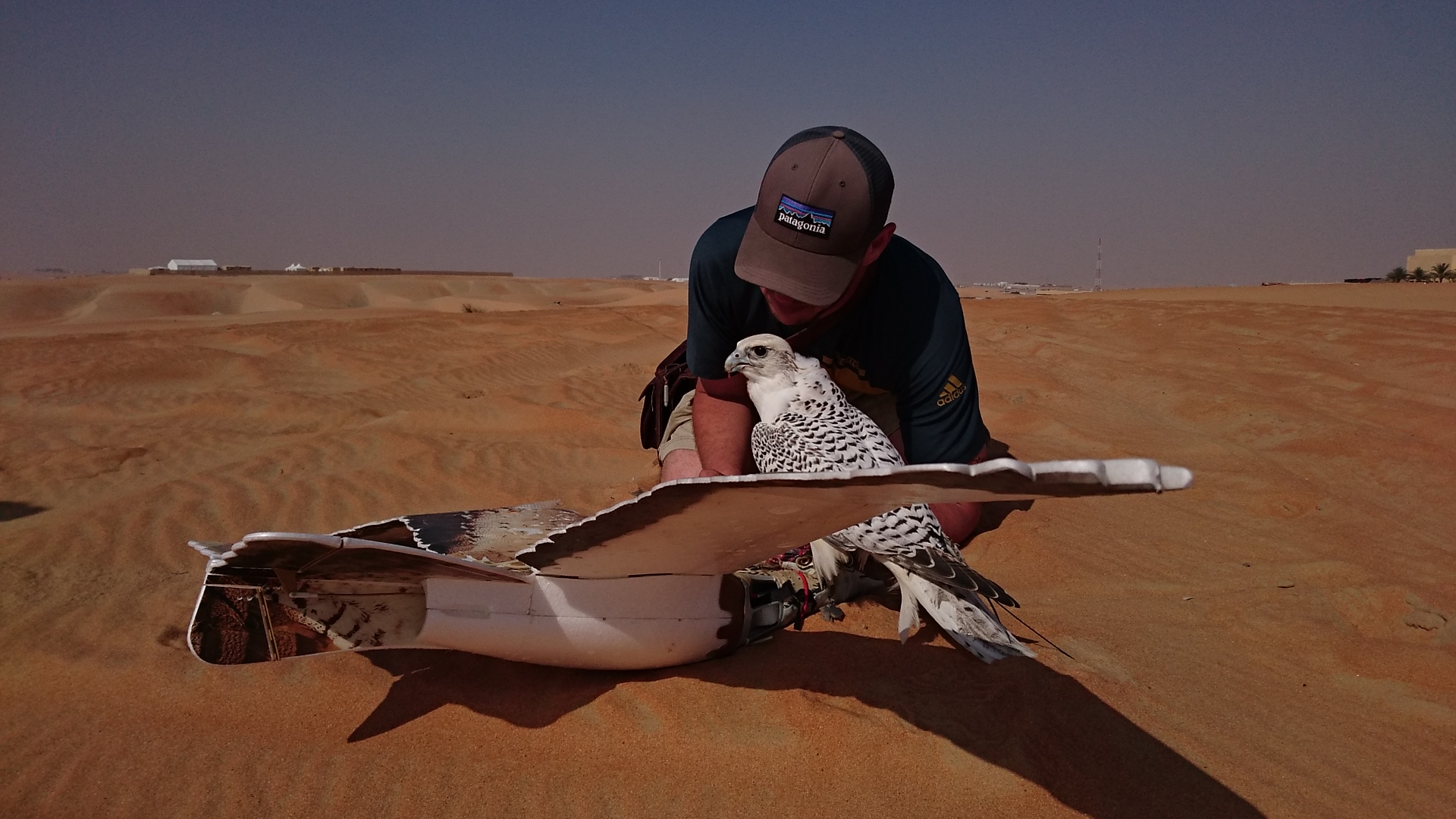 The ancient art of falconry has seen recent advances in technology to aid training falcons across the world; one such advance is using radio-controlled planes. Wingbeat had been developing planes to imitate the various prey of falcons; these 'RoPrey' training aids were sent out in kit form to falconers who needed clear assembly instructions and guidance on flying.
The end users of our instructions were unlikely to have any experience of flying a radio-controlled plane, so clear guidance was paramount. Before starting any information design we went through a process of 'task analysis'; assessing the product out of the box from a user's perspective, highlighting key tasks and rapid prototyping user guide layouts.
"The task analysis of our product carried out by TDL gave us a thorough insight into the real user experience and provided us with lots of valuable feedback, not just on the instructions but the way the product is designed and packaged."

Wingbeat Manager
Once the tasks had been agreed for the user manual, we could start work on clear, easy to understand illustrations and pictogram design. Testing with the client and target audience, we used methods such as 'ghosting' to see under hands, and refined a modular design that would be easy to adapt into Arabic for international export.
The final user manual was designed as an A3 to fold to A4, enabling Wingbeat to print in-house. Elements of the instructions were sent as separate images so they could maximise the output on social media platforms.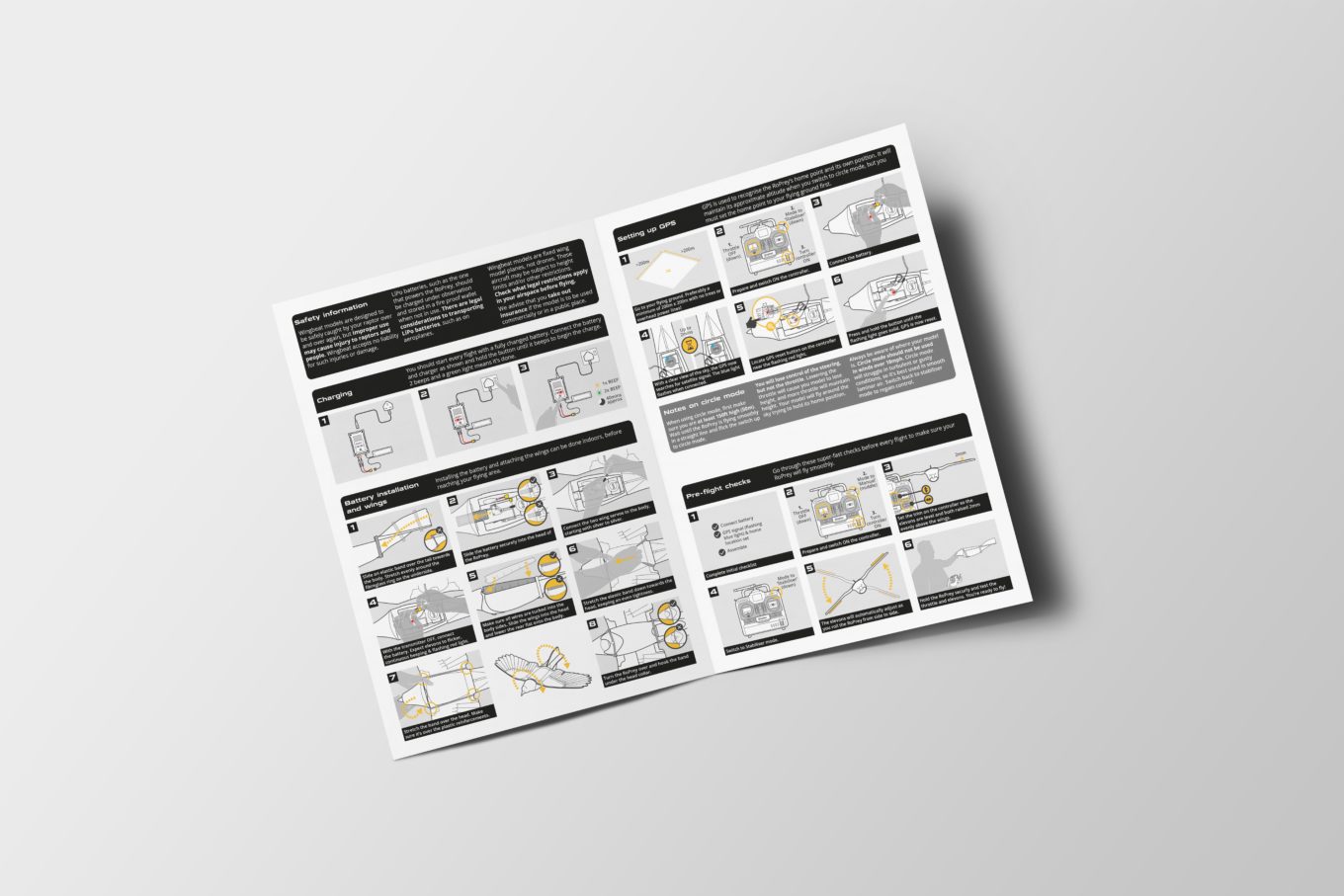 ---
"TDL had a great influence on both our understanding of our customer experience, as well as how information is presented and absorbed. Customer feedback on the user guide has been really positive, thanks so much for your help"
---