At TDL, we are always keeping an eye out for new ideas. There are so many ways to think about information design, but it can be the simplest things that pique our artistic curiosity. One thing we've been thinking a lot about lately is energy. We use it during our commutes to and from work. We use it when working with our lovely clients. So, we decided to sit down and learn a bit more about this whole energy thing, and of course visualize the story using infographics.
Here's what we found out
Since 1970, the UK population has increased by more than eight million. But did you know that we are using less energy today? Both households and industries are using significantly less energy.

WITH ALL OF THESE CHANGES, WHERE IS OUR ENERGY COMING FROM?
The answer to that question is simple if we just look at consumption. As you can see below we get most of our domestic energy from gas and electricity.

If we dig a bit deeper though, understanding how we generate electricity and other means of energy is more complicated. Renewable energy is growing more and more popular both in the UK and around the world. In fact, the UK just set a new record for electricity generation using renewable sources. This has allowed us to be much less reliant on coal to generate energy.
By reducing carbon emissions, energy bills have continued to fall. Per the Committee on Climate Change (CCC), the average British households has saved £290 annually since 2008.
Low carbon initiatives add £9 monthly to household energy bills, but bills decrease by £20 monthly due to decreasing energy.

According to the Department for Business, Energy and Industrial Strategy, the average fuel mix for electricity in the United Kingdom is as follows: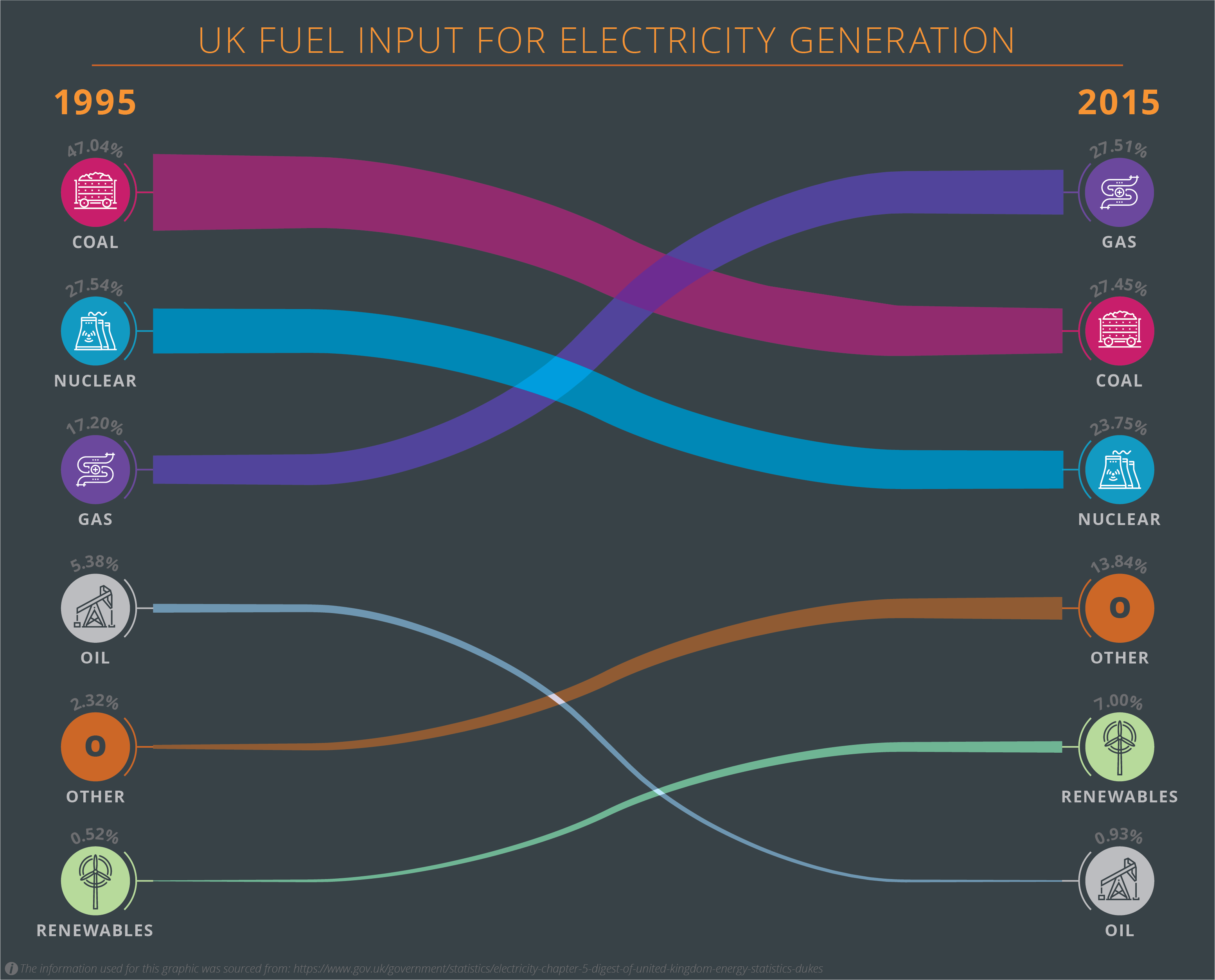 THAT'S ALL WELL AND GOOD BUT WILL THE TREND CONTINUE?
Recent analysis indicates it is unlikely and raises doubt about the UK meeting its 2020 renewables targets. With all of the publicity that renewable energy is getting, it is easy to get sucked into the positive and forward-thinking outlook.
But is renewable energy really as prominent and widespread as we think?
In actuality, the UK is nearly the worst among European countries in overall renewable energy usage. When compared to countries in the EU, the UK uses about half as much renewable energy as the collective average.

The question we need to answer is why?
While it is true that the UK has made strides with renewables in electricity, that is only one part of the story.
The United Kingdom continues to struggle with using renewables for transport and heating. There are more cars on our roads and more airplanes flying over our heads than there were in 1970, and not enough has been done to power them using clean energy sources.
Believe it or not, nuclear energy remains a major power source for the UK, even though renewable usage has been gradually increasing.
It is understood that the UK is likely to miss its 2020 renewables target, but we should also think about how the UK stacks up against the rest of Europe. It is important not to and to question what and how to most efficiently power our homes and vehicles.
On a personal level, we should pay attention to how much energy we use and where we get our energy from. Every day, the UK energy landscape is changing. Where do you think our energy will come from in the next ten years?
This blog is the first in a three-part graphically-driven series on the British energy sector.
NEXT TIME: WHERE IS OUR ENERGY MADE?
When we turn our lights on, do we really know how and where our energy is made? We will be exploring these answers in part two of this series next week.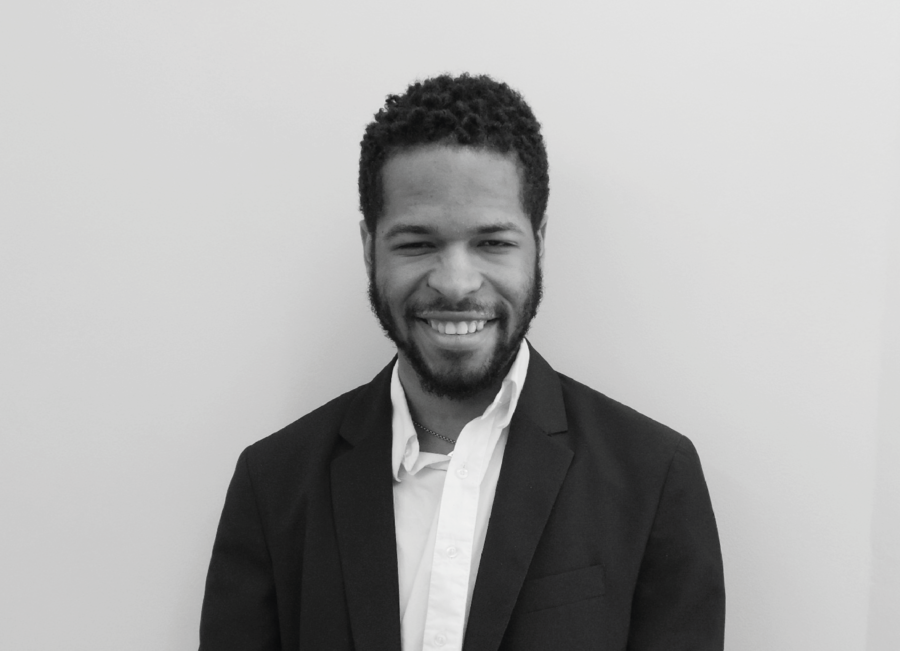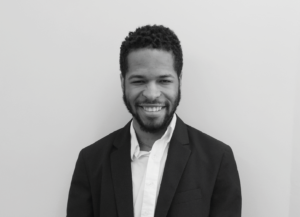 About the Author
Stanton was as an intern at TDL's London studio this spring, you can read his Q&A post here. He is studying communication at Saint John's University (Minnesota, USA). He loves writing, sport and all things music. He is also an avid avoider of sleep, except on weekends.
You can follow his blog here: https://writtenbetweenthelines.com
Save
Save