Here at TDL-Creative, we are all huge fans of information design and data visualisation, with several of the team also being big football fans. Fantasy Football offers the perfect merger of these two interests, with a plethora of data available to be analysed and visualised to help gain an advantage over others.
While it definitely helps to know a bit about football, Fantasy Football is a game of numbers; with the most successful managers being those that have best analysed the statistical trends and reacted accordingly to get in on the points. This opens up the game to even the newest of football fans with little knowledge of the sport – some may even argue that Fantasy Football is a sport in itself! So how do we get started?
With the 2021/22 Premier League season just around the corner, TDL-Creative have decided to compete in a Fantasy Football league among the team in studio. With many of the team new to the concept, it was decided that a whistle-stop guide for getting started with a Fantasy Premier League team would be created to help get everyone up to speed. It guides new managers through setting up and maintaining their squad, as well as laying out the rules and giving a few helpful tips along the way. The guide is designed as a tall tower graphic, ideal for viewing on the scrolling screen of a mobile device or desktop computer.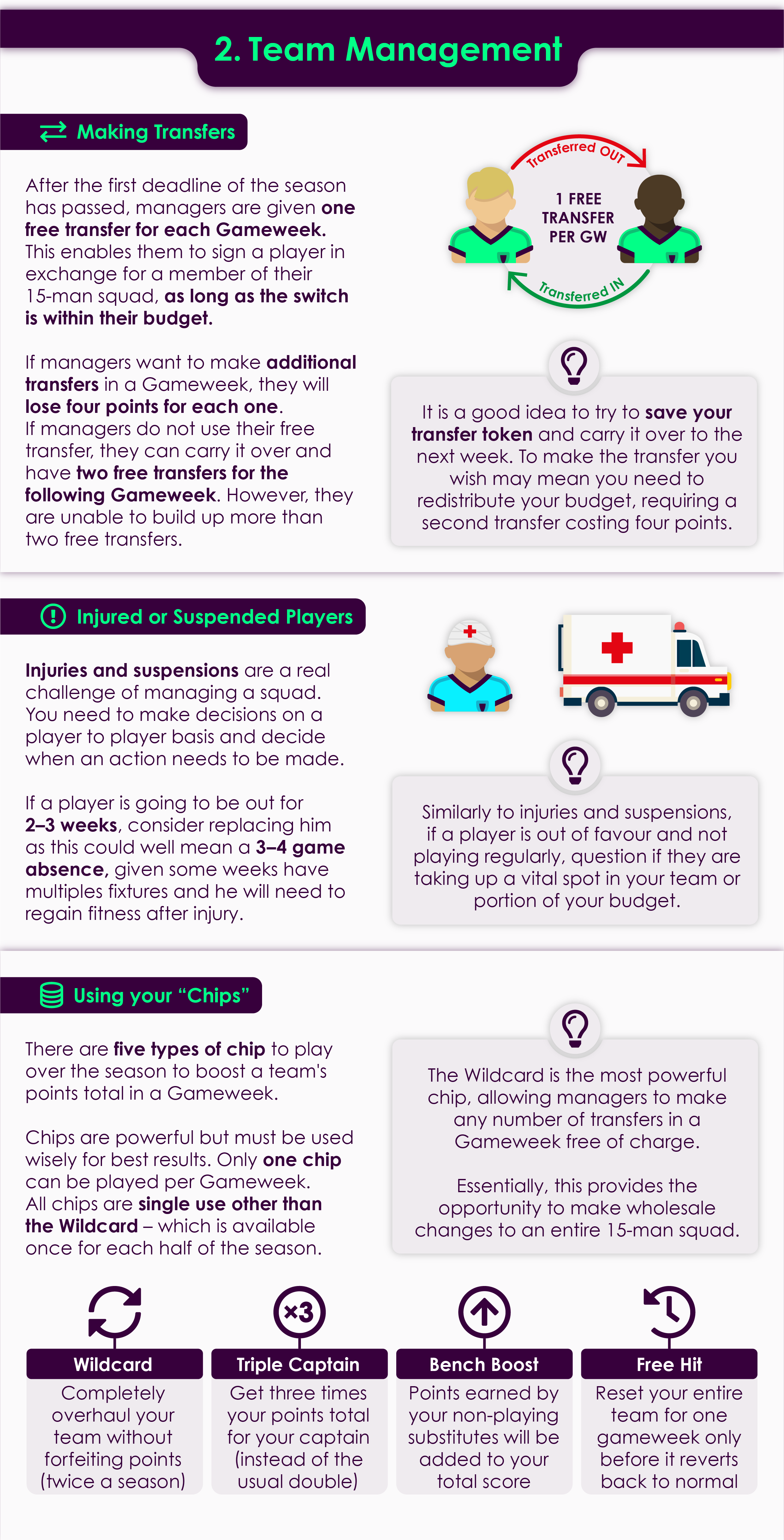 There is also an accompanying data visualisation poster reviewing the 2020/21 season, allowing the managers to analyse some of the key statistical trends from last season; which may help with picking teams and strategies for the 2021/22 season of FPL. The stats and figures in these data visualisations can then be updated at the end of each season, for managers to review the trends and help make decisions for the following season.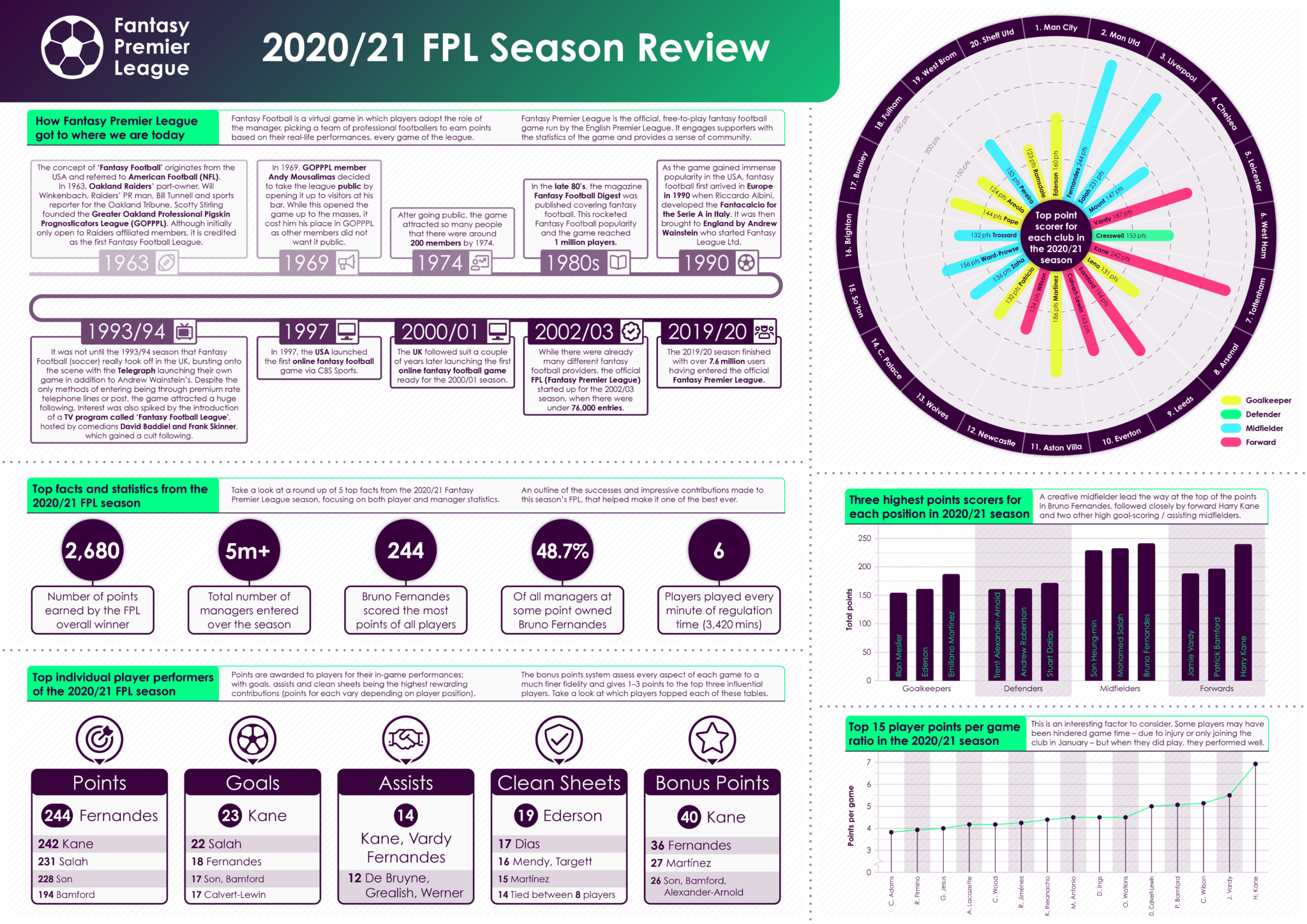 The data visualisations on the review poster have also been animated to provide the stats in the additional medium of video. The small animations also simulate the potential for future website micro-interactions, which could be used to add interest to a website post by introducing motion when scrolling on a parallax style website.