Born in 2011 and growing ever since. Over the years we've built a fantastic team at TDL and have worked on design projects across the globe. Read on to find out how it started.
2011
Oliver graduated with his MA in Information Design and set up Tomlinson Designs Ltd.
From freelancer to company owner
2011
Oliver quickly realised he needed a team to keep up with all of the incoming work.
First office with staff
2011
A new creative agency was launched with a base in Clapham.
New identity as a creative agency
2012
A bigger office was needed to keep up with the growing team.
Relocated to Richmond
2013
The service offering was widened to include branding, documents and packaging, visualisations.....
Work diversified from bidding
2014
Recognition in the world of Information Design for our CARE leaflet.
Winning the IIID Award
2015
TDL London became TDL Creative.
New identity resulted from growth
2016
TDL West Mids was launched to broaden our geographic offering.
Expanding UK presence
Information design at the core

After finishing his BA in Product Design at Staffordshire University in 2004, our Creative Director, Oliver Tomlinson, worked for three years as an in-house designer in the highways sector. His user-centric design approach, and skills in explaining things visually, made him an essential part of a high-performing bid team, producing graphics and diagrams for some of the largest highways contracts of the day.
In 2008 Oliver decided to become a freelance designer (Tomlinson Designs) to branch out into other areas of work and broaden his skill set. He didn't call himself a 'graphic designer' as that term didn't quite express what he did. He translated information into graphics – as an 'information designer'. A quick search on the internet for this term (hoping he could have the informationdesign.com domain!) unveiled a whole new world of information design, so established it even had a dedicated masters course at the University of Reading. There was really only one direction for Oliver here – to enrol on the MA…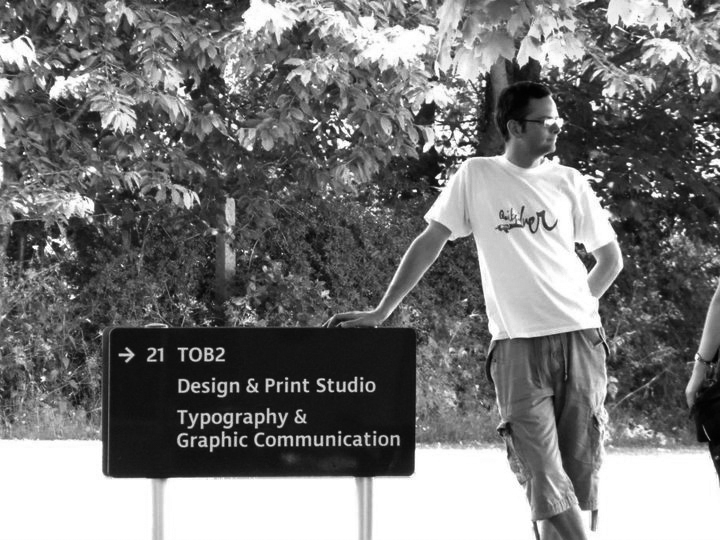 A team starts to develop
In September 2010 Oliver graduated with distinction and, freshly armed with his MA in Information Design, set up Tomlinson Designs Limited in April 2011. His focus was still on understanding complex information and translating it into graphics, predominantly for large bids and tenders.
Hard work and dedication to his clients soon led to too much work for Oliver alone, so it was time to employ some help. Oliver recruited a team of like-minded designers who put functionality and usability before pure aesthetics, and who could work face-to-face with subject matter experts to really understand the content they were visualising. We moved into our first office in June 2011, in Earlsfield, London.
In early 2012 the team created a new identity for the company and started trading under the name TDL-London. Oliver wanted to show the company wasn't just about him. Omitting 'Tomlinson' from the name illustrated the company's desire to be more about 'we' and less about 'me'.
Our long-term home in Richmond
The team soon started to expand and quickly outgrew the office in Earlsfield. After a short spell sharing a space in Clapham North with a bid management company, PCSG, we found our long-term base in Richmond-Upon-Thames, where you will find the TDL-London (now TDL-Creative) team today.
People have wondered why a creative agency is based in Richmond, rather than trendy East London. We've found it's a great place to work, with reliable connections into London for client meetings, and gorgeous surrounding boroughs for the team to live in. It seems we're not the only ones who appreciate Richmond. PayPal, eBay, Not on the High Street and Graze all have head offices there.
As TDL grew we found we had more design skill-sets within the team, so our projects and client sectors became more diverse. Instead of purely working on bid and tender graphics, we successfully designed things like newsletters, menus, how-to guides, instruction manuals, timetables and editorial infographics. Whatever we worked on, we would always ensure the project had a focus on information design – making the information and data easy to understand.
Giving something back
Around 2014 we decided to start working on a few pro bono projects for good causes; where design can really have an impact on people's lives. Our first was designing an instruction manual to help Syrian refugees keep warm during winter – for CARE International. This was a great success and is still being used as a guide for relief agencies during disaster situations.
We now have a structured approach to using a proportion of our profits to support design projects that can really make a difference. We felt it was also important to give something back to the design community, and help our clients understand more about the benefits of good design. For this reason, we now provide workshops and useful blog posts to share our knowledge.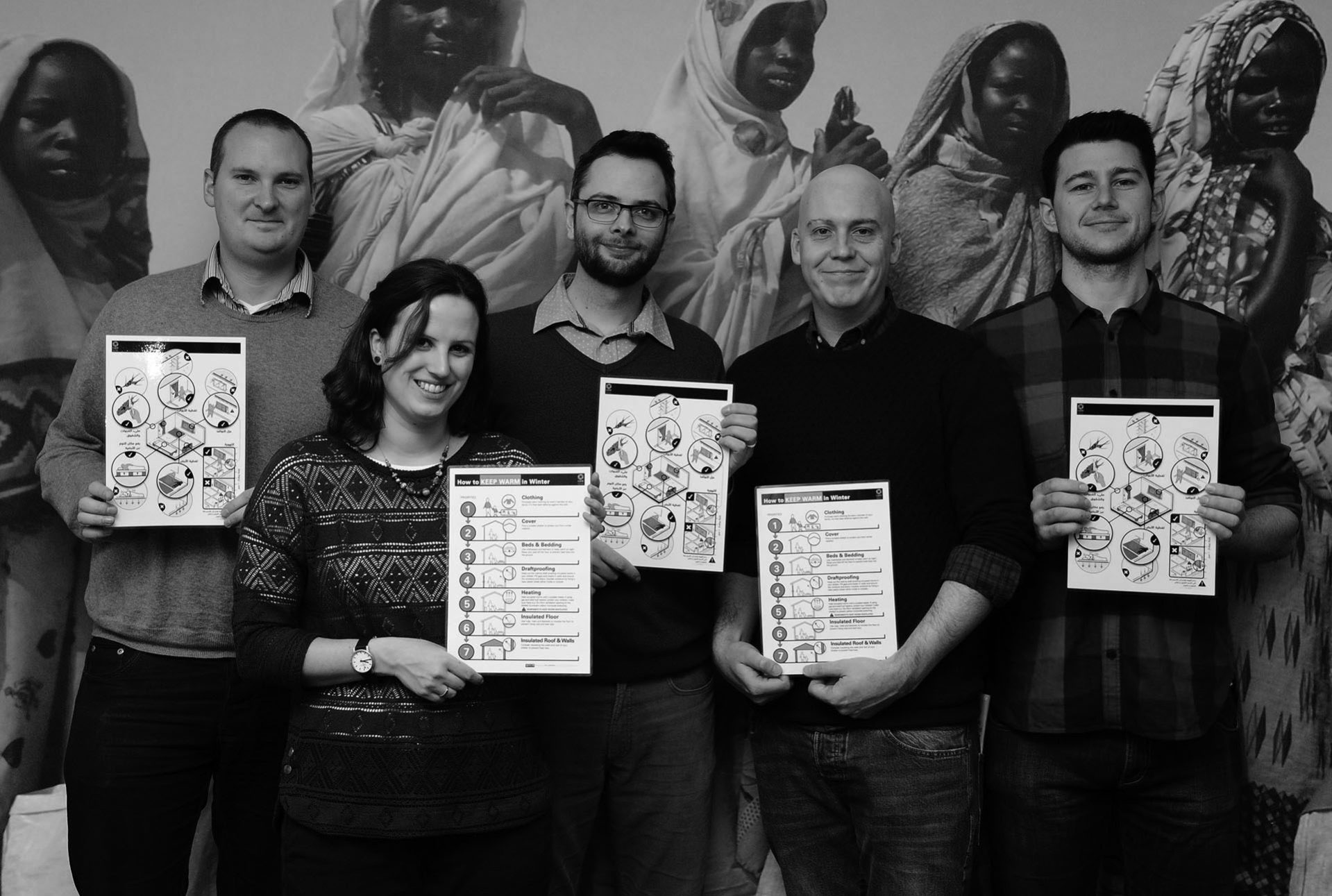 Studio Expansion
With an ever-growing team we were soon on the hunt for a new studio space in Richmond and in early 2018 we moved to 32a Larkfield Road. Starting life as the gymnasium for St John's Parish Hall back in 1911, the studio has provided a creative home for TDL with a new meeting space for clients to join us to collaborate on projects and the team to strategise!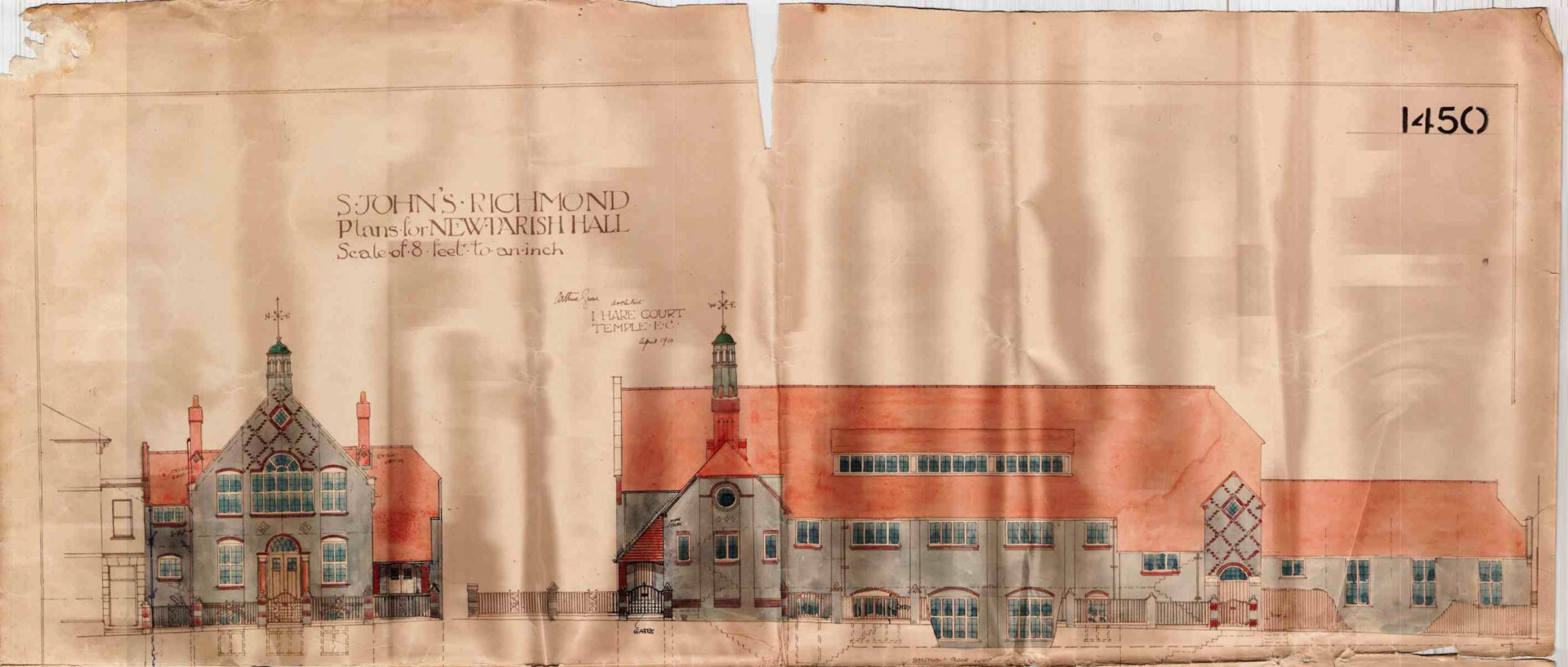 We're going digital!
One of our next steps is to expand and develop our digital offering. Applying the user-centric, problem-solving mindset of information design to create a wide range of new services and products. Stay tuned…
Want to be an industry-leading information designer?
Join us!